Belated blog post. On Monday, Central Alexander Fire Department Captain Michael "Bubba" E. Pennell, 49, died after suffering a medical emergency, while on duty at the fire station. 
He was in the apparatus bay and working on cleaning the vehicles. He was found fallen on the floor, and his fellow firefighters attempted to resuscitate him. Pennell was transported to Frye Regional Medical Center, where he passed away the same day.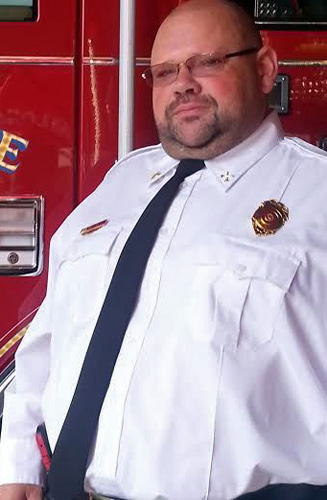 Pennell had been a volunteer member of CAFD for over thirty years. He worked as a telecommunicator with Alexander County Sheriff's Department, a position held for twelve years.
Funeral services will be held at Millersville Baptist Church today, Saturday, at 4:00 p.m. Visitation with the family will begin at 1:00 pm., before the service.
Captain Pennell is the second Alexander County firefighter to die in the line of duty, according to my records. Bethlehem Fire Department volunteer firefighter Caleb R. Benfield passed away on October 10, 2012, after sustaining injuries several hours earlier, after his motorcycle crashed within view of the fire station, where he'd been working during the morning performing fire prevention duties. He was returning from lunch, for addition duties at the fire station.
Sources: