April 2020
This family tree has been expanded to include Apex and Morrisville, which joined in operational consolidation with the Cary Fire Department in 2019. The new chart reflects the change and the past history of both AFD and MFD.
View as jpg | View as pdf (2.1M)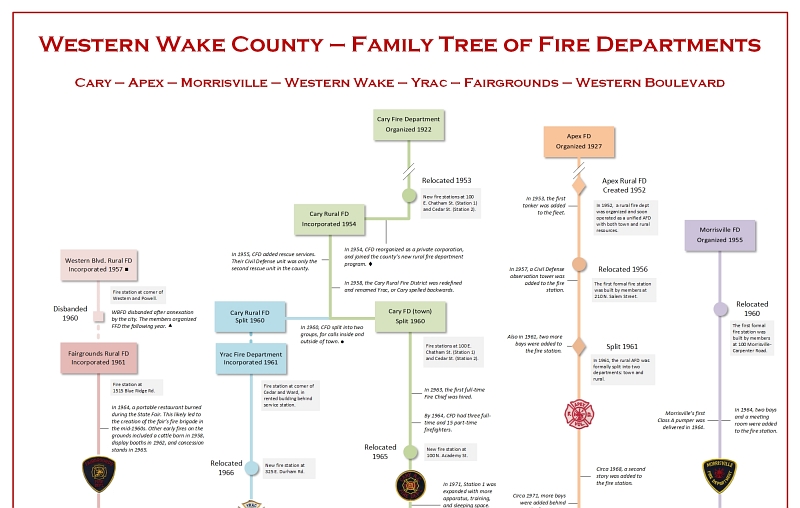 October 2016
How about a visual history of Western Wake Fire-Rescue, which dates back to the Cary FD in 1922? From there, they evolved to the Cary Rural FD, which splintered into the Yrac FD, which merged with the Fairgrounds FD, which was organized by members of the former Western Boulevard FD. There's also a State Fair Fire Brigade in there, as a side note.
Thanks for everyone's help with recent fact-checking! Most appreciated.
View as JPG (1.4M) | View as PDF (1.4M) | See more charts
Or read these text histories or see historical photos of the fire departments.