Cary Receives First of Two Tillers
On September 1, 2019, the Cary Fire Department received the first of two twin tillers, a 2019 Pierce Enforcer Ascendant 1500/200/107-foot. The second is finishing production. Also, a third tiller will be (or has been?) ordered for this fiscal year. 
Photographer Lee Wilson was on hand, and has posted this and others to this Flickr album. See also a Farmer 911 Emergency Photography on Facebook. They've also posted photos and videos.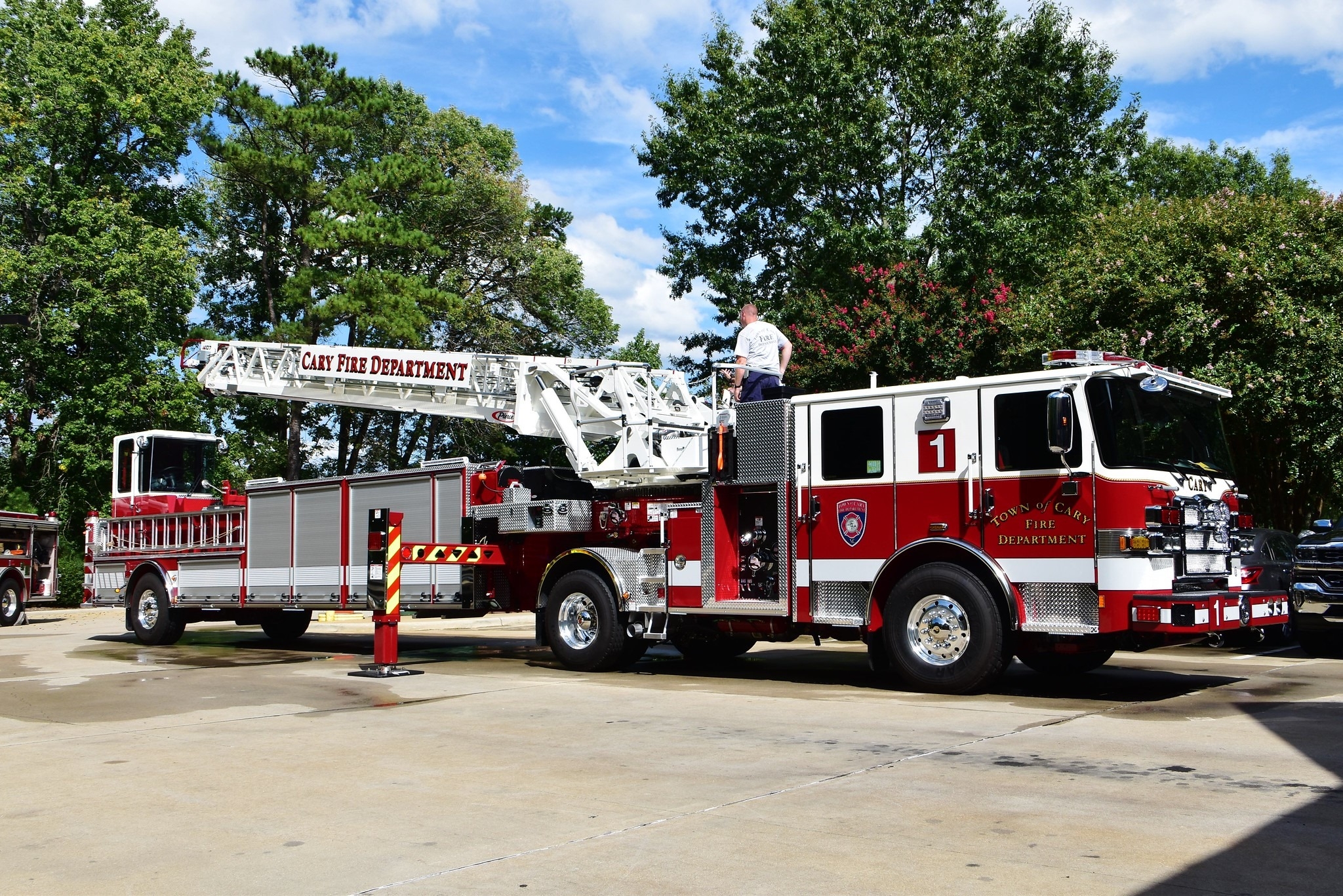 Lee Wilson photo.
Wake Forest Receives Training Tiller
Last month, the Wake Forest Fire Department also received a tiller. That is, a training tiller. It's former Boise Truck 5, a 2007 Crimson/Spartan, 103-foot ladder, no pump. Top and right are WFFD photos. Bottom is a shot from the GovPlanet listing [link expired:https://www.govplanet.com/for-sale/Emergency-Vehicles-2007-Spartan-Gladiator-Aerial-Ladder-Fire-Truck-Idaho/2010968?]. See dozens of more pictures there. 
The department will be training on the truck as they design their new tiller. Over the past several years they've look into a second service company and have decided that a tiller is their best option. Congrats!
No word if a bushel of potatoes was included in the purchase.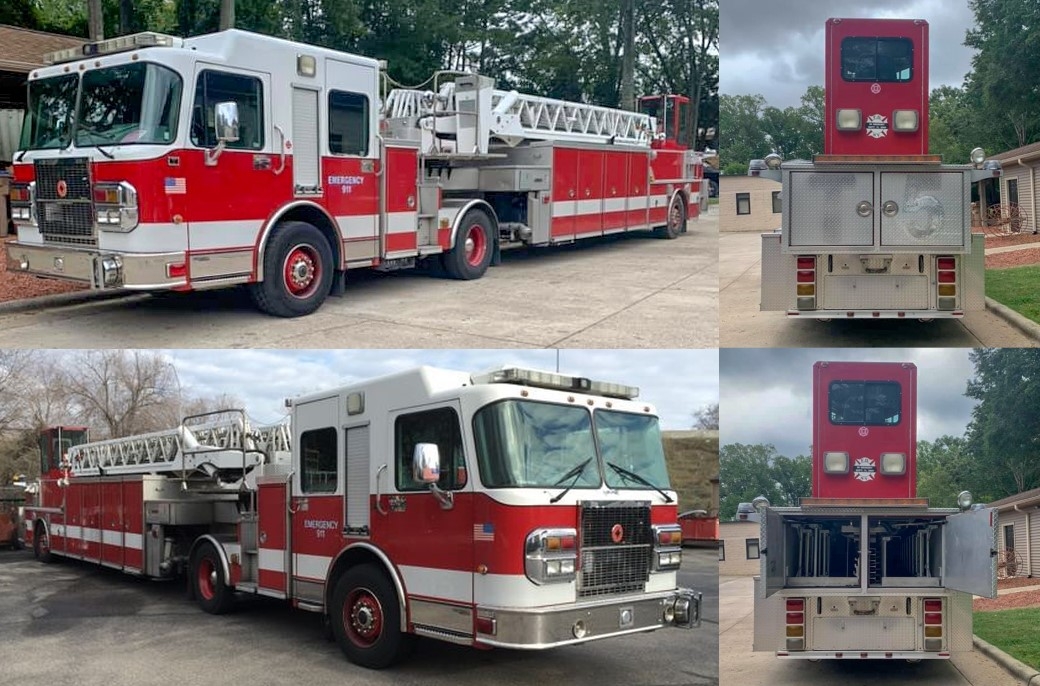 Wake Forest Fire Department / GovPlanet photos
Current Count for Wake County
Cary – One delivered, one in production, one to be ordered
Raleigh – Four in service
Wake Forest – One delivered for training, one to be ordered