Presenting the results of a recent research project: Fatal Fires in Raleigh, 1948-2018.
Starting in 1948, and the deadliest fire in the city's history. Five family members died after their apartment burned above the Carolina Country Club clubhouse in February 1948.
Over 150 deaths, from incidents as limited by (a.) inside the city limits, or (b.) outside the city, but with mutual aid response from the Raleigh Fire Department, and (c.) not related to transportation. Primarily structure fires, but not entirely. 
Plus an interactive Google map with plotting.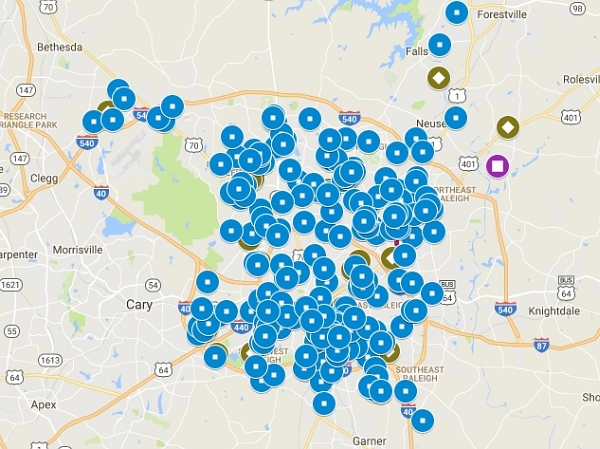 Background
Longtime readers might remember our original posting on this subject in 2013. That was a data dump that sparked a bit of conversation. Then Legeros returned to his records after last month's fatal fire on Avent Hill. 
This time, he dove deep, started again with fire department historical records, and his own stack of newspaper clippings. Then digging deeper into News & Observer and Raleigh Times back issues, via microfilm and Newsbank. And even consulting the death certificate and death index data from the state, via Ancestry.com via local library access.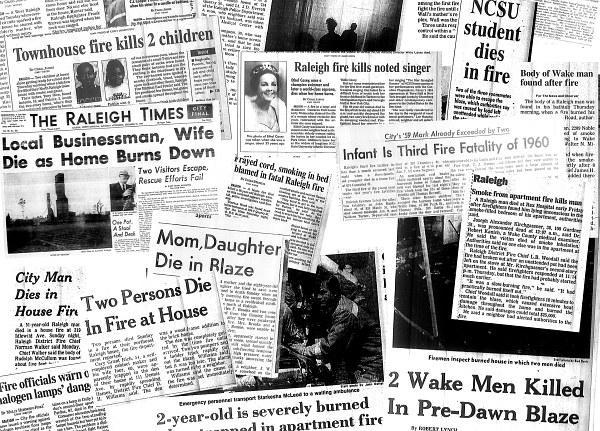 The revised results have been vastly expanded. More data and better accuracy. With presentation as a PDF document, based on a Word document.
Heavy on the narrative details, though we attempted to record (if available) each cause of death, location of victim, cause of fire, and such. Better format might be exclusively tabular. Say, a spreadsheet with more columns. Future project!
Take a look and see what you think. Feedback welcome, as well as additional inputs.