For your weekend reading, let's tool over to the Triad, for an early history of the Greensboro-High Point airport fire department. And an early history of Guilford County Fire Services, which provided the "crash crew" staffing starting in 1966. 
The story starts in 1962, with the deadly crash of a military transport and the resulting criticism of the airport's firefighting capabilities. The plane crash, that killed seven servicemen including the cousin of the governor, brought attention to a problem… that was already being addressed.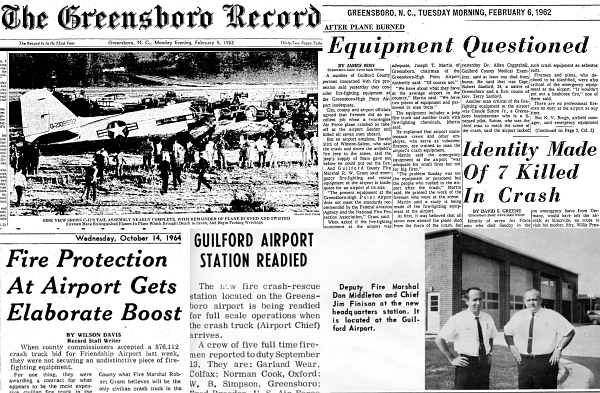 As the local newspapers soon reported, a committee was already examining the issue of the airport's fire protection, and in particular preparation for new FAA regulations that were forthcoming. 
New apparatus was soon purchased, including one of only eight American LaFrance Airport Chief crash trucks ever built. Full-time firefighters were hired and an airport fire station building was erected.
The new fire station also the county fire marshal's office and a communication center for the dispatching of the rural fire departments in Guilford County. Fire support vehicles, for use county-wide, were later housed there, including units for disaster and oil spill responses.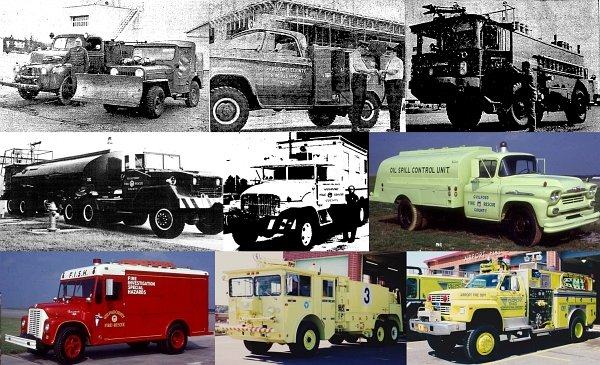 Here's the new site: www.legeros.com/history/stories/pti-airport 
Click around, see what you think. And please pass along comments, corrections, edits, and inputs. Or any other photos, worth adding.
Sources, you ask? Did this required a ton of driving between Greensboro and Raleigh? Negative and just the opposite. Most was done via NewsBank, which brokers the digital archives of the Greensboro News-Record. Very affordable rates.