Couple updates from Johnston County. The Clayton Fire Department has placed this utility truck in service as a new Battalion Chief vehicle. It's designated BC1. Photos from fire photographer Jason Thompson.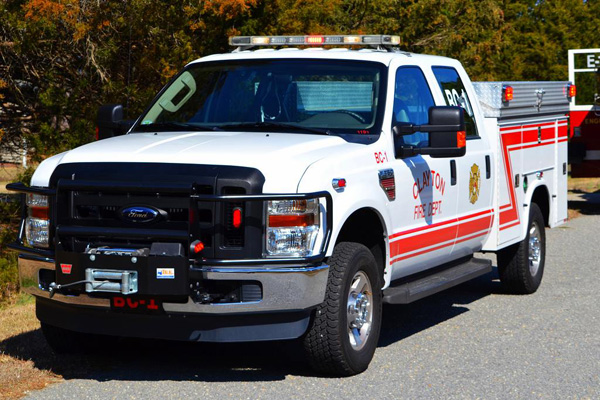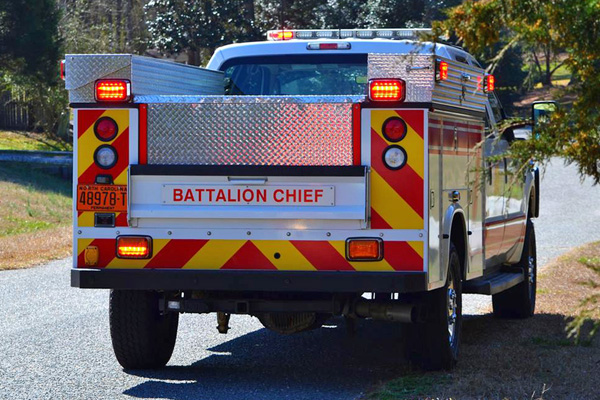 Jason Thompson photos
Meanwhile, the Benson Fire Department has placed a new Rescue 1 in service, with Raleigh's old 1991 Simon-Duplex/E-One haz-mat truck. It was received last year, has been refurbished, and is now in service. It replaces Rescue 50, 1996 Ford light rescue, which is now for sale. Fire photographer Lee Wilson took these pictures last week.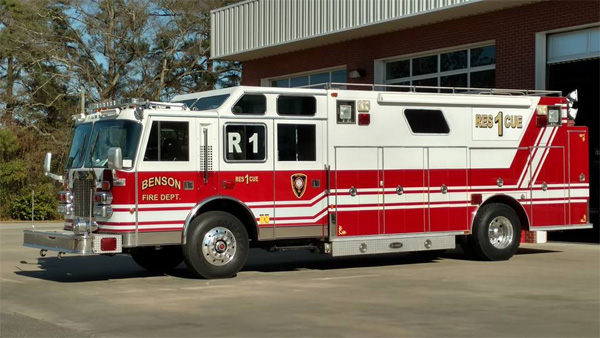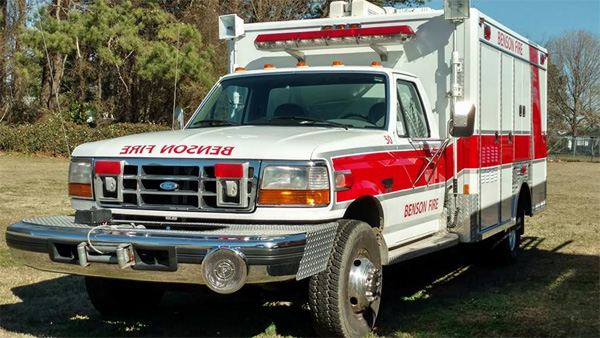 Lee Wilson photos
The history of Raleigh's rig?
Purchase price: $284,000.
Delivered June 10, 1991.
Placed in service as Haz-Mat 1 at Station 20 on August 14 or 15, 1991.
Relocated to Station 2 on November 5, 2004.
Changed to support unit in May-June 2006, after delivery of 2006 Freightliner/Hackney tractor-drawn replacement. Renamed SR 1.
Retired on February 6, 2013.
Sold in 2016.
Read more Raleigh fire apparatus history.