Two pieces of retired Raleigh Fire Department fire apparatus are for sale via GovDeals.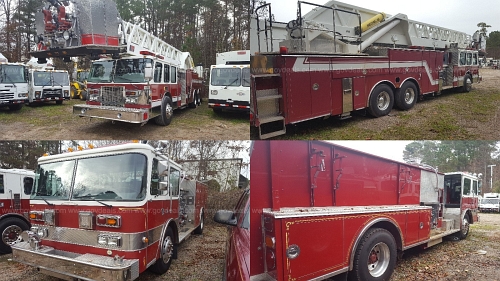 Both last served the training division.
Read their histories here, which lists the platform as a 1995 model. Need to look into that.
About the Trucks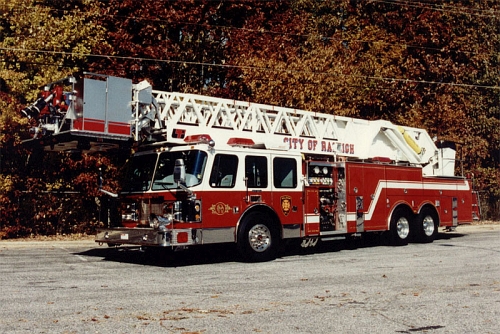 Lee Wilson photo.
The platform was also the first platform ladder for the city, after a 1977 Mack/Baker Aerialscope and a 1988 Pierce Snorkel.
It served exclusively as Truck 16 and later Ladder 16, before being moved to reserve status.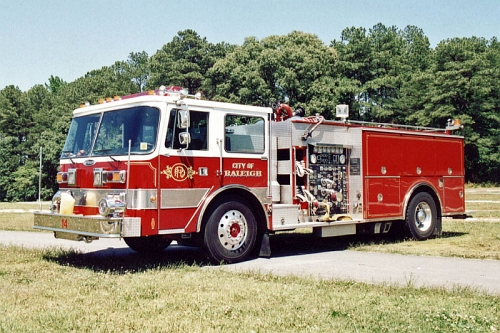 Lee Wilson photo
The pumper (job #E5145-2) originally served as Engine 1 and was one of three identical engines delivered that year. They were first assigned to E1, E13, and E9. They were also the city's first Pierce pumpers.
Fun fact: Mr. Blogger also fought his first fire on old Engine 9, in-between station transfers way back when.
Last Assigned to Training
Old E1 and E13 last served in training, and old E9 was added to the antique fleet after its reserve duty.
It was recently donated to the Raleigh Fire Museum.