Last month, an update on Salisbury's restoration of their 1941 aerial ladder was shared in this Facebook posting by the Carolina's Chapter of SPAAMFAA: Rekindle Society group.
The truck is a 1941 American LaFrance Type M-190 mid-mount aerial ladder (65-foot), registration number L-1627, shipped February 13, 1942. No pump, but was equipped to carry 1,000 feet of 2 1/2″ hose. (So said Sanborn Maps in 1950.) Built on either a 500 or 600 series chassis.
Check out the engine work in this picture! Notes the posting, she runs as if factory fresh. Next is a refurb of the hydraulics. See larger pictures via the above Facebook posting.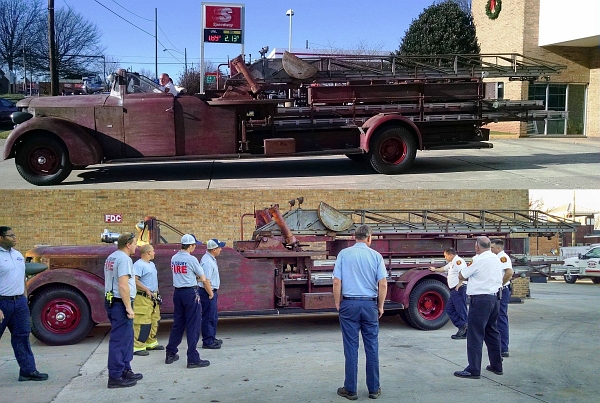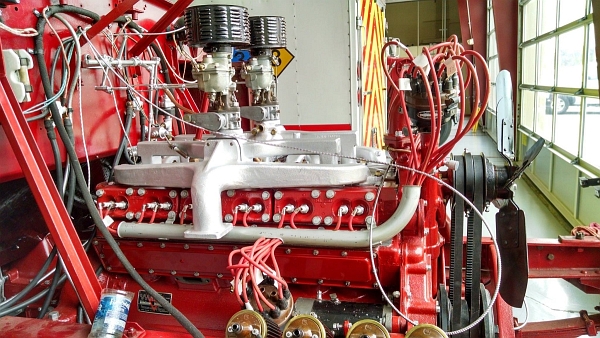 Rodney Misenheimer photos
It's history? After serving the city for over forty years as Ladder 1 until replaced with a 1966 American LaFrance 900 Series mid-mount (85-foot), then as a reserve piece it was sold as surplus at auction in the early 1980s.
A resident of the Woodleaf community in Rowan County purchased the truck for its ladder, to fix the roof of his barn. The truck stayed in the barn until rescued by firefighters in 2007, who donated the $2,000 purchase price. Next came funds for restoration, nearly $25,000, which they raised through 5K runs and other donations.
Restoration was led by Jeff Whitley, a local volunteer Fire Chief and antique apparatus mechanic. They started with tires, brakes, and other basics.
For the engine and drive train, the restoration committee discussed replacements and instead chose to restore the original with a goal of it last another 100 years. That refurb cost another $25,000, even with the free labor. Two broken pistons. Transmission gears rebuilt. Engine block sent to Texas for work. Rebuilt alternator and generator, engine water pumps, bearings, etc.
Next are the hydraulics and aerial cable. Then painting, with original color and original gold leaf.
They're targeting mid-2017 for completion, fully operational including aerial (for raising not climbing), which is the department's bicentennial anniversary. (Their organization date is December 7, 1817.)