Bought this on eBay, an old brochure from the Fire House Museum of Old Salem, NC. That's the original half of Winston-Salem, and where the state's first fire engines are still displayed.
Delivered in 1785, the two hand-pulled, hand-powered pumping engines were built one year after the town's tavern burned. The metal parts were purchased in Germany, and the woodwork was done by village craftsmen.
They were indeed the first fire engines in the state, at least as historical records have shown. Salisbury added a hand engine in 1817, Raleigh in 1819, and Wilmington in 1820. Here's my database on same. As for the Old Salem engines, here are photos from recent years' visits.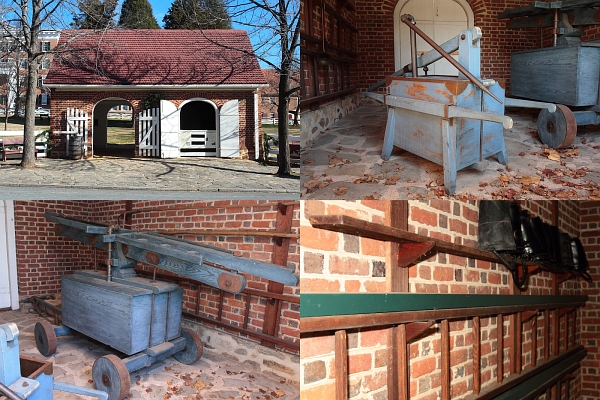 Here's the brochure. Click to enlarge: