Belated posting. Whispering Pines Fire Department Lt. Donald "Reid" Key II died on December 27, two days after developing a headache, after returning to the station following a fire call. The headache worsened the following day, and his wife took him  to Moore County Regional Hospital in Pinehurst.
After an evaluation, he was airlifted to UNC-Chapel Hill Hospital. He passed away at about 1:45 p..m the following day. The nature and cause of his fatal injury are to be reported, notes this USFA notice. 
Lt. Key's funeral was held on December 31, at New Home Baptist Church in Vass. The visitation was the night before at Boles Funeral Home in Southern Pines. He is survived by a wife and two children, along with his  mother and his sister, among other family members. Read his obituary. Also see this Pilot story about Lt. Key and his passing.
See the WPFD Facebook page for tributes, and information on a local fundraiser for Key's family on January 26 in Southern Pines. 
Lt. Key is the third duty-related fatality for the department.
Probationary Firefighter Glenn Miller died on August 17, 2007, after becoming ill during training at a local community college. Robert Gamble died on October 12, 1984, from a heart attack at the scene of a structure fire. Source: Legeros Fallen Firefighters Database.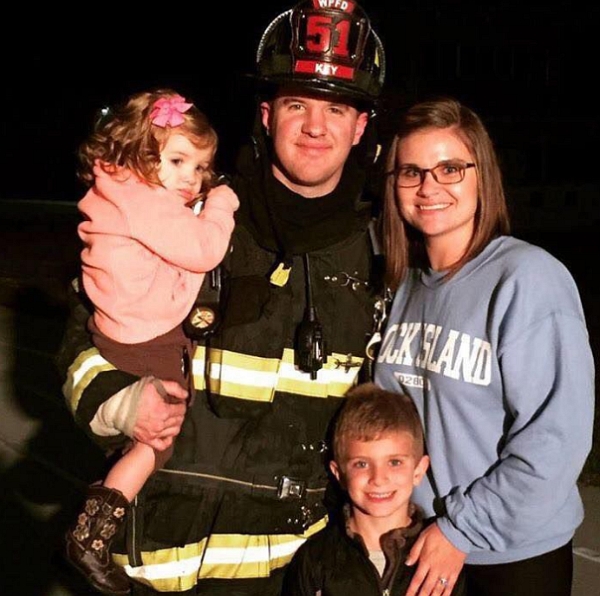 Source: The Pilot