Wait, what?
See these town minutes* from February 16, 1963. As it turns out, Chapel Hill's 1962** American LaFrance pumper was a gently used model, that had been serving at the "Greenville airbase" for about three months, while the airport awaited delivery of a crash truck. Bought for $20,500, versus what would cost $26,000 new.
As was customary during those decades, the University agreed to pay half. 
* Town minutes are available online and as far back as 1952. Wow! For max efficiency, however, you'll need to (a.) download each, (b.) combine the PDF files, and (c.) perform OCR, to make them the most usable. Such as using Adobe Acrobat.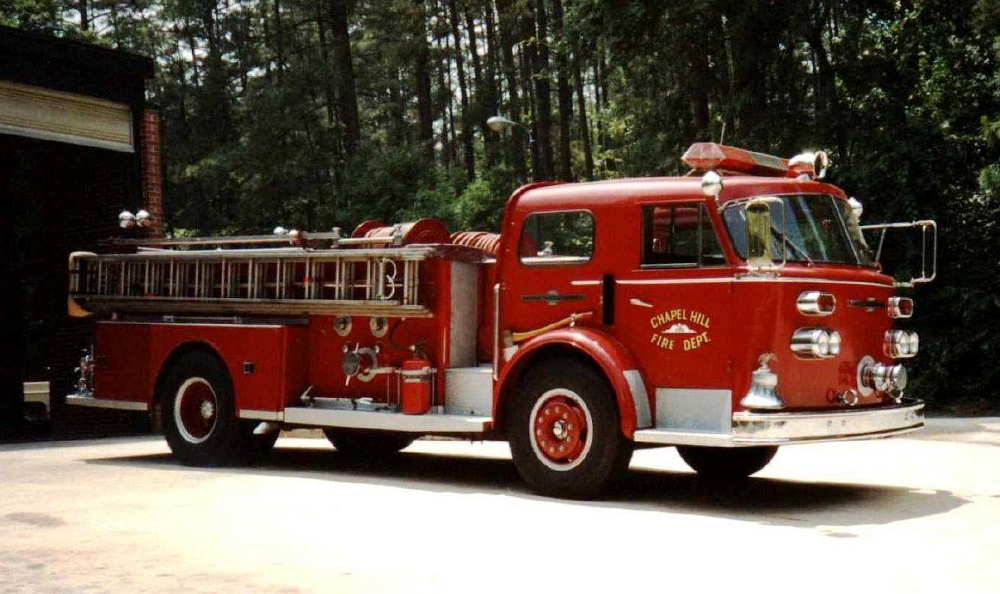 Lee Wilson photo