This is a blog version of this Facebook posting. Go there for reader comments.
The Chapel Hill Fire Department placed Squad 61 in service on Wednesday, April 17. It's the department's first rescue truck, and their first red rig in over 25 years. (Their apparatus has been Carolina Blue since 1996, with one exception, a white 2002 HME/4-Guys pumper bought used in 2010)
Squad 61 is a 2001 Spartan/Marion heavy rescue, ex-Old Mystic FD in Groton, CT. Has a walk-in body, accessed via side door on the officer's side. Equipped with full extrication and technical rescue tools. Housed at Station 4 on Weaver Dairy Road Extension. Was delivered in January.
Though it's their first rescue truck, it's not their first "Squad." That designation was first-used in 2001, when a 2000 International/KME rescue pumper was placed in service at Station 3 as Squad 33.
Squad 33 was renamed Engine 33 in 2010. Source for historical info: https://legeros.com/history/chapel-hill
Pics courtesy of CHFD, which posted them in this announcement on FB: http://tinyurl.com/yxj9ugu9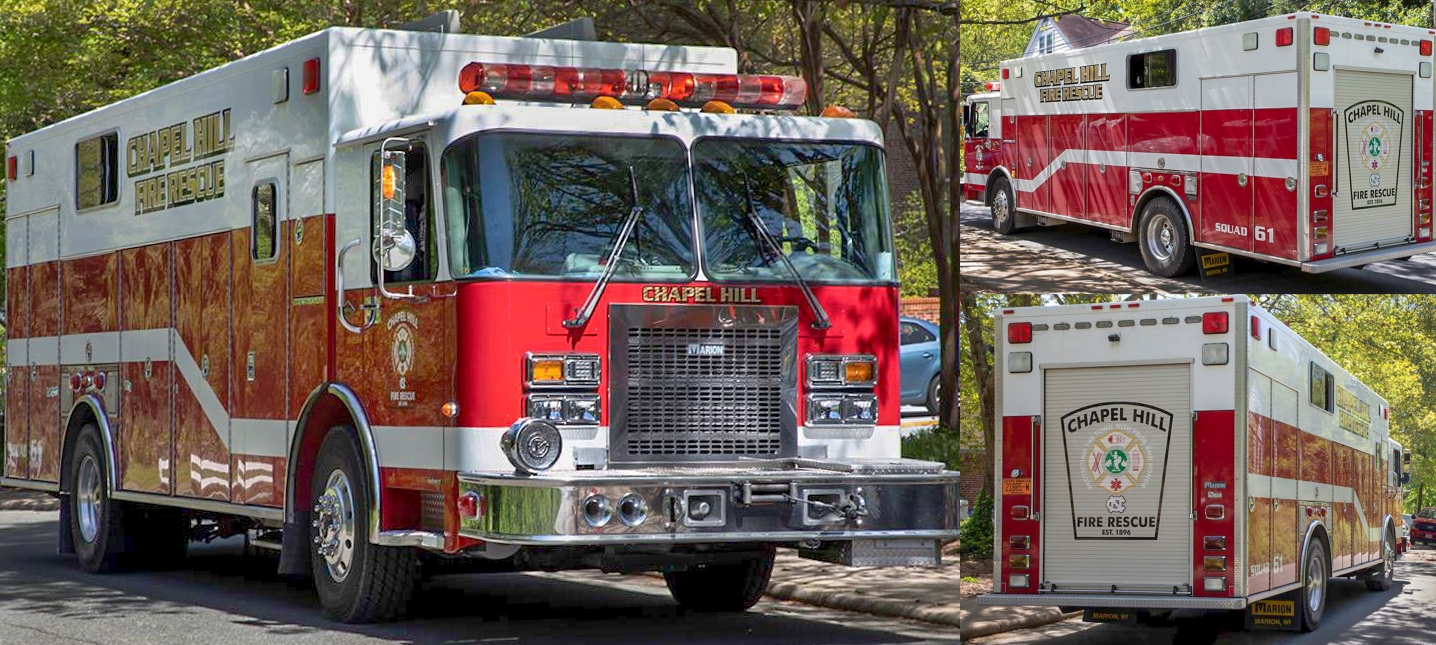 Courtesy Chapel Hill Fire Department