Last week, the Durham Fire Department activated their new Station 9, at 1648 Midland Terrace. It was placed in service on April 13 at about 9:00 a.m. The single-story engine house as three bays and 8,908 square-feet. It houses Engine 9. The facility cost $4,321,600.
Features include separate accommodations for eight firefighters per shift, fitness room, captain's offices, dining room, kitchen, covered portico/patio, and other support facilities. And it's a significant improvement from the original Station 9, built in 1977 as a public safety fire station. See below.
The facility is the first of a new fire station prototype. See the city's project page for more details.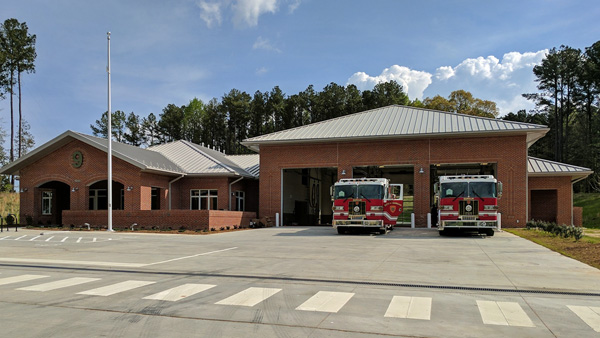 Marshall Sherard photo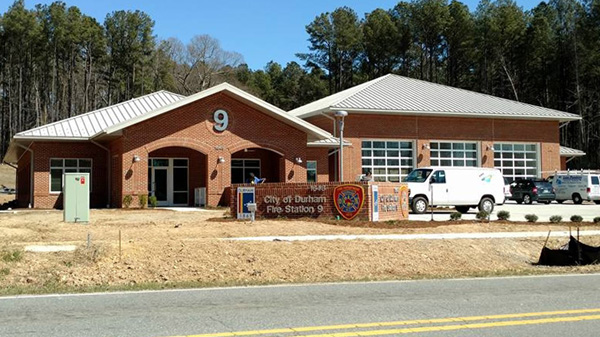 Lee Wilson photo
Old Station 9
Located at 2012 E. Club Boulevard, beside the fire administration building and the fire training center, Station 9 opened during the department's public safety period. That's when some police officers and firefighter positions were combined. The fire station had minimal living spaces, and was designed to support just one or two full-time firefighters. The remaining firefighters arrived at the station–or at the scene–in their patrol cars.
The controversial program public safety program, that started in 1970, ended in 1985. One of the two apparatus bays was subsequently converted into additional living space, to accommodate a full crew of dedicated firefighters. 
Old Station 8 at 2725 Holloway Street was designed with a similar floor plan. Learn more about Durham's former firehouses.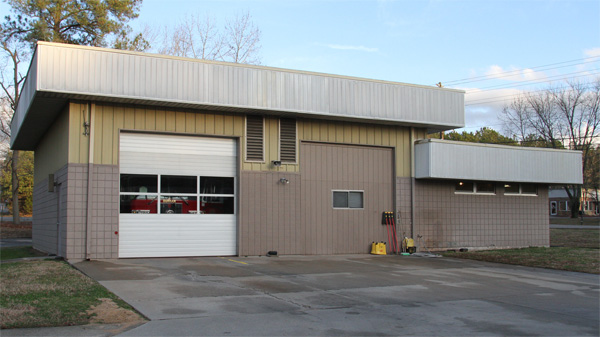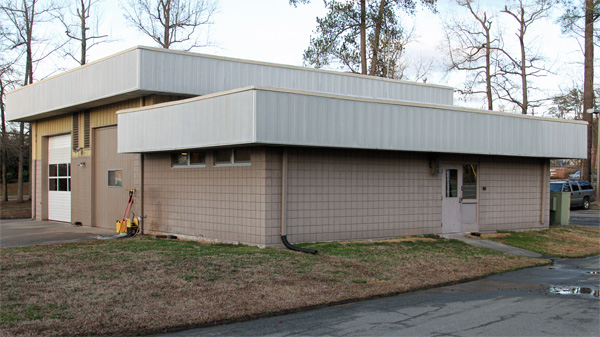 Mike Legeros photos
Delayed Construction
The fire station project faced significant delays since construction started in February 2013. The city issued a stop work order around the end of that year, while major construction issues were reviewed and corrected as needed.
Read this city memo (pdf) from May 2015, which provides some background on the project issues.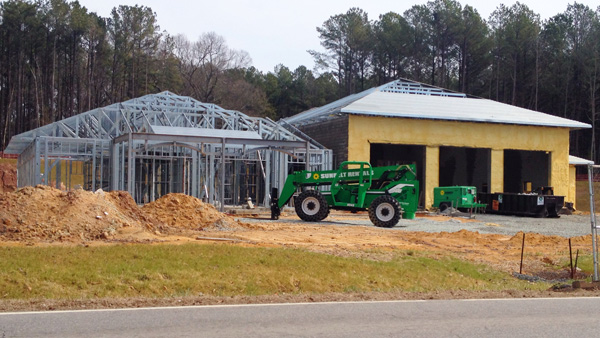 Mike Legeros photo