November 18, 2019
Found some more information, from this Durham Morning Herald story, December 28, 1950: " Glen Lennox Residents Get New Fire Truck – Chapel Hill, Dec. 27 – Residents of the Glen Lennox housing project awoke Christmas morning to the music of a fire siren and looked out of their windows to view the management's Yuletide present to them: a fire engine."
"The one-and-a-half-ton vehicle will be housed in the area's business district, now under construction, when the area is completed next summer. A company of volunteer of volunteer firemen will be recruited from the 1,000-odd residents of the area to man the truck."
"The truck was paraded around the project for several hours Christmas morning, before being put on display near the community Christmas tree. It will be kept in Durham until the 'firehouse' is finished."
January 1, 2017
Here's some more information that we've found. As the story goes, the fire engine was housed in a garage bay, in this building at the corner service station. When there was a fire, maintenance men at the shopping center and/or apartments would get the truck and respond. The building is still standing, and in this Google Maps photo, you can see the bricked-in bays on the side of the structure, where the fire truck was stored.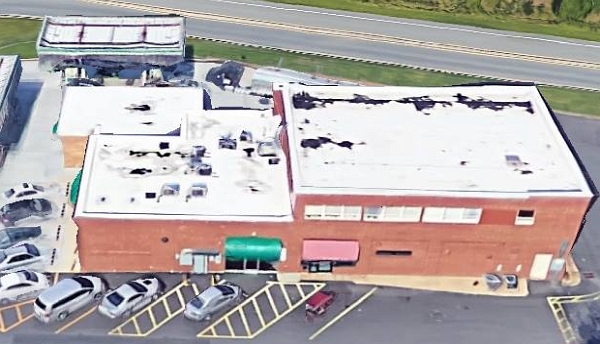 Google Maps
December 29, 2016
Found a new mystery to solve. Glen Lennox Volunteer Fire Department in Chapel Hill. Protected the planned Glen Lennox community, which opened in 1950 with 314 apartment. The nearby shopping center opened in 1952, and additional apartments were added in 1953. 
The fire department operated this pictured truck, which looks like a home-built conversion with a wee water tank, a booster reel, a bed for larger hose, a couple ladders, and some small equipment.
The pictures were found on this Glen Lennox history site. No other information is (yet) provided. 
What's the story? The department probably operated until at least 1959, which is when the Chapel Hill Fire Department opened its second station in Glen Lennox. And it was probably created as a stop-gap measure, between the time that the community opened and a fire station was built.
The town of Chapel Hill expanded its municipal limits for the first time in 1950. Between then and the time of the fire station's opening (presumably), they annexed the Glen Lennox properties. 
Did they also install a municipal water system, including fire hydrants? Or did the Glen Lennox property owners have a private hydrant system? Good question. Either way, the larger diameter hose on the fire truck suggests that hydrants were present. 
And that's all that's known thus far! Including from our friends at CHFD, who were also surprised by this find. (Their members unearthed the photo, while researching the history of Station 2. The picture was included in a slideshow at the recent Station 2 open house.)
We will update this posting as new information is found. Click to enlarge: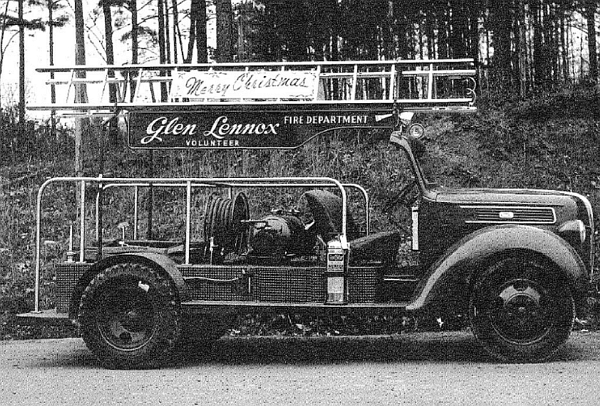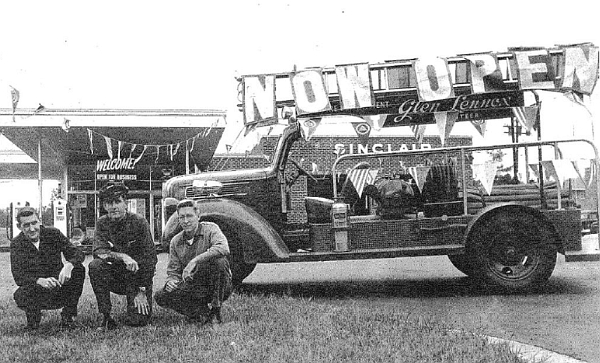 Photos courtesy of Grubb Properties