The Lebanon Fire Department in Durham County has taken delivery of a 2016 Pierce Enforcer pumper-tanker, 1500/1250. New Engine 511, replacing a 2002 E-One Typhoon, which has been disposed to Smith Chapel FD in Duplin County. Should be in service any day now.
It's also a rare Pierce for Durham County, maybe only the second for anyone in the county? (After Parkwood's 2000 Freightliner/Pierce air/rehab unit.) See larger versions of this factory photo.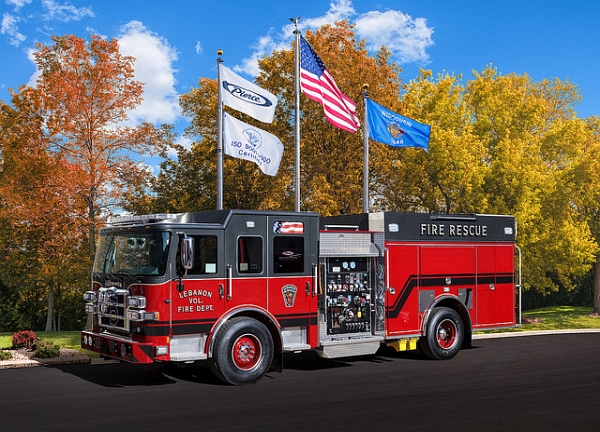 Photographer Lee Wilson wandered that way last week, and took a few photos of the truck inside the station. See more photos from Lee.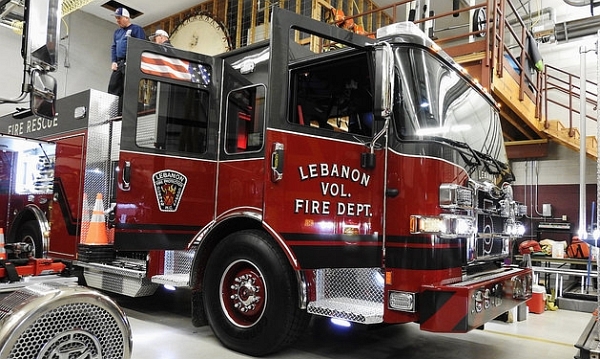 Lee Wilson photo
He also snapped a shot of their old fire station at 226 Milton Road. The station's now a Durham County EMS facility, and has been housing LFD apparatus for the last two years, to aid in response times. On the EMS side, it houses Medic 6, the EMS Academy, the EMS Logistics Center, and the EMS Mobile Simulation and Training Unit.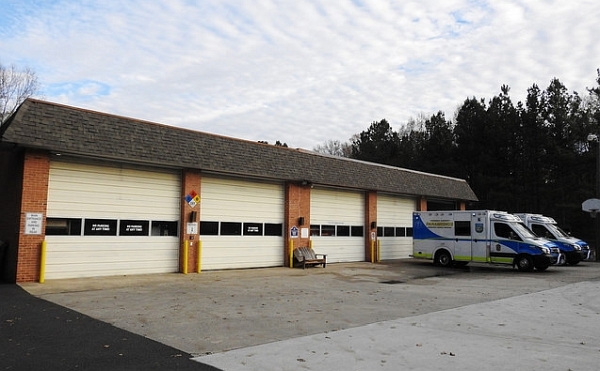 Lee Wilson photo