See prior posting about the fire.
On Friday, May 20, a historic mill building burned in Hillsborough. Eight fire departments battled the late afternoon blaze. The "weaving room" was destroyed on the former site of Bellevue Manufacturing Company, an industrial property built beginning in the 1900s-1920s. It was last occupied in 2000.
The site was originally equipped with its own water supply and fire hydrants. The town didn't have one, so the factory furnished its own. This was common at industrial as well as institutional sites (schools, hospitals, prisons) back in the day.
Crews on Friday or later visitors to the scene likely noticed such features as old hydrants, old hose cabinets, and old post-indicator valves: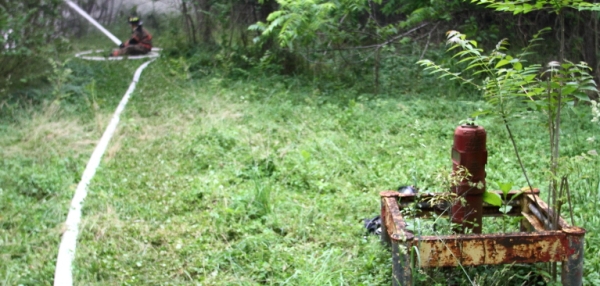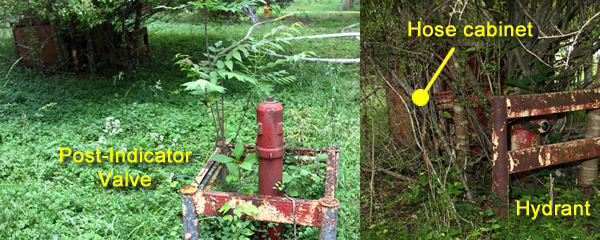 Poke around the entire property and you'll see numerous fire protection features. Photographed these in February, when Mrs. Blogger and myself had dinner at the nearby barbecue joint:

Here's a wider view showing the hose reel in the center, and another post-indicator valve in center left:
These 1924 Sanborn Fire Insurance Map excerpts (with annotations) reveal more detailed information about the buildings and their fire systems.
Click once or twice to enlarge:
For more information:
Bellevue Mill History [link expired] (Google for more)