The Raleigh Fire Department has received two new engines: a pair of 2017 Pierce Enforcer pumpers, 1500/500. Job numbers 30631-01 and 30631-02. They're the first new engines in two years, following Engine 29, a Pierce Arrow XT delivered in 2015.
Changes with these two engines include rolling compartment doors now unpainted, and ground ladders returned to a rear compartment. The latter also means high-side compartments on both sides. Different hose bed configuration, as well. Readers can add other observations. 
Engine 17 arrived on Friday, June 2. Engine 10 was delivered on Thursday, May 26. They'll be joined by a new 2017 Pierce Arrow XT tiller, 1500/300/100′, that's finishing production. It'll be here by the end of the month.
Engine 10 and Engine 17 both operate 1998 Pierce Saber pumpers, 1250/500. Those were two of six (!) delivered back in the day. Engine 10 is also receiving its first new engine since 1968 (!!). That's when Engine 10 was the second engine at Station 1, and received an open-cab 1968 American LaFrance 900 Series pumper, 1000/250.
Photographer Lee Wilson has been tracking these trucks since they started production at pierce. See more of his pictures.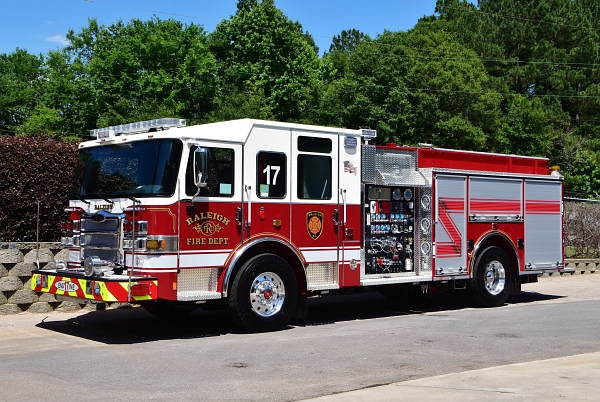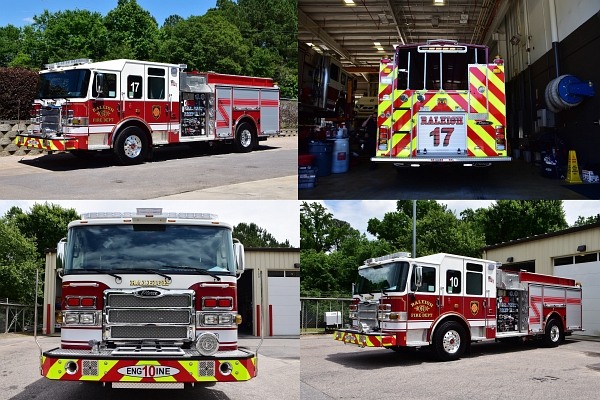 Lee Wilson photos