Here's a treat, an early photo of the Holly Springs Rural Fire Department, circa mid- or maybe late 1970s. (Trying to find a date on this one.) The picture was featured on the cover of a cookbook that they produced. It's shown at the bottom of the posting.
Left is their 1974 Ford/Bean pumper, 750/750, which was the department's first new apparatus. Right is a 1955 GMC tanker that the firemen converted from an ex-military vehicle. Click to slightly enlarge: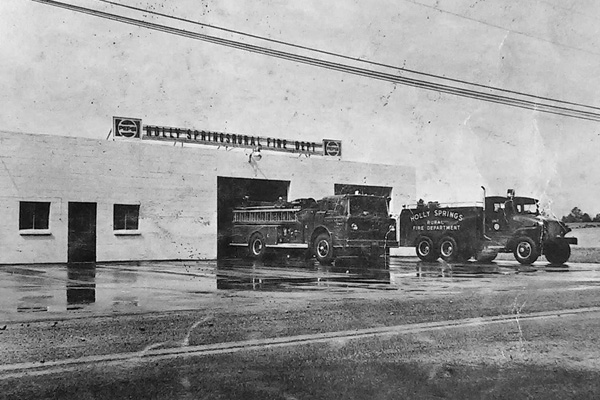 The concrete block fire station was located at 1140 Avent Ferry Road, site of the current Holly Springs Fire Station 2. It was erected in 1971, expanded in the late 1980s, and operated until damaged by a tornado in 2011. The following year, a new fire station opened on the same site.
See more vintage photos, via the Raleigh Fire Museum web site. Or read my history of the department(s).