This content was previously published as a Facebook posting.
Power and lighting units, what were the early ones in North Carolina? Below are some of the "big city" rigs. Shown left to right, top to bottom are:
Charlotte – 1934-36 International/Charlotte Auto & Wagon Works. Added by June 1935, housed at Central Fire Station. Lights included two 1000w, four 500w portable, four 250w portable. Cost $5,130. Charlotte Electrical Repair installed the lights and generator. Plus "auxiliary equipment." See news clipping in comments. Paul Wilkerson Collection.
Charlotte – 1936 White/1935? Charlotte Auto & Wagon Works – Hose & Nozzle magazine archives, courtesy Troy FD – Body was transferred from the two-ton International chassis to the three-ton White chassis in November 1937, said a CFD annual report, 1937
Greensboro – 195_ Dodge/Truitt, added by 1954, picture from an Onan advertisement. Built to spec for GFD. "Located in the many steel compartments are four 500-watt floodlights, five 150-watt hand lights, electric saws, suction fans, electric drills, two 300-feet reels of light cord, an acetylene cutting and welding outfit, and dozens of other items." More at https://legeros.com/blog/gfd-power-truck/
Greensboro – 1972 HHC 1610A/Truitt, remount of older body (correct?). This one's the one that folks remember the most. Housed at Station 4 and on the roster forever. Readers, when was it retired? Richard Adelman Collection.
Winston-Salem – 1940 Dodge/shop – Built by WSFD. Alt. year 1941, in NBFU report. Housed at HQ by 1959, and by then was "manned upon special call by the master mechanic or a detailed fireman." Carried seven portable lights and a 10 KVA generator powered by a four-cylinder motor. When was the thing put in service? TBD. Richard Adelman Collection.
Greensboro – 195_ International/__________ salvage unit, so not quite a dedicated power and light unit. (Needed a sixth pic to fill out the montage.) Also carried a couple deluge guns! Added in 1955, bought new and built to spec. Hose & Nozzle magazine archives, courtesy Troy FD.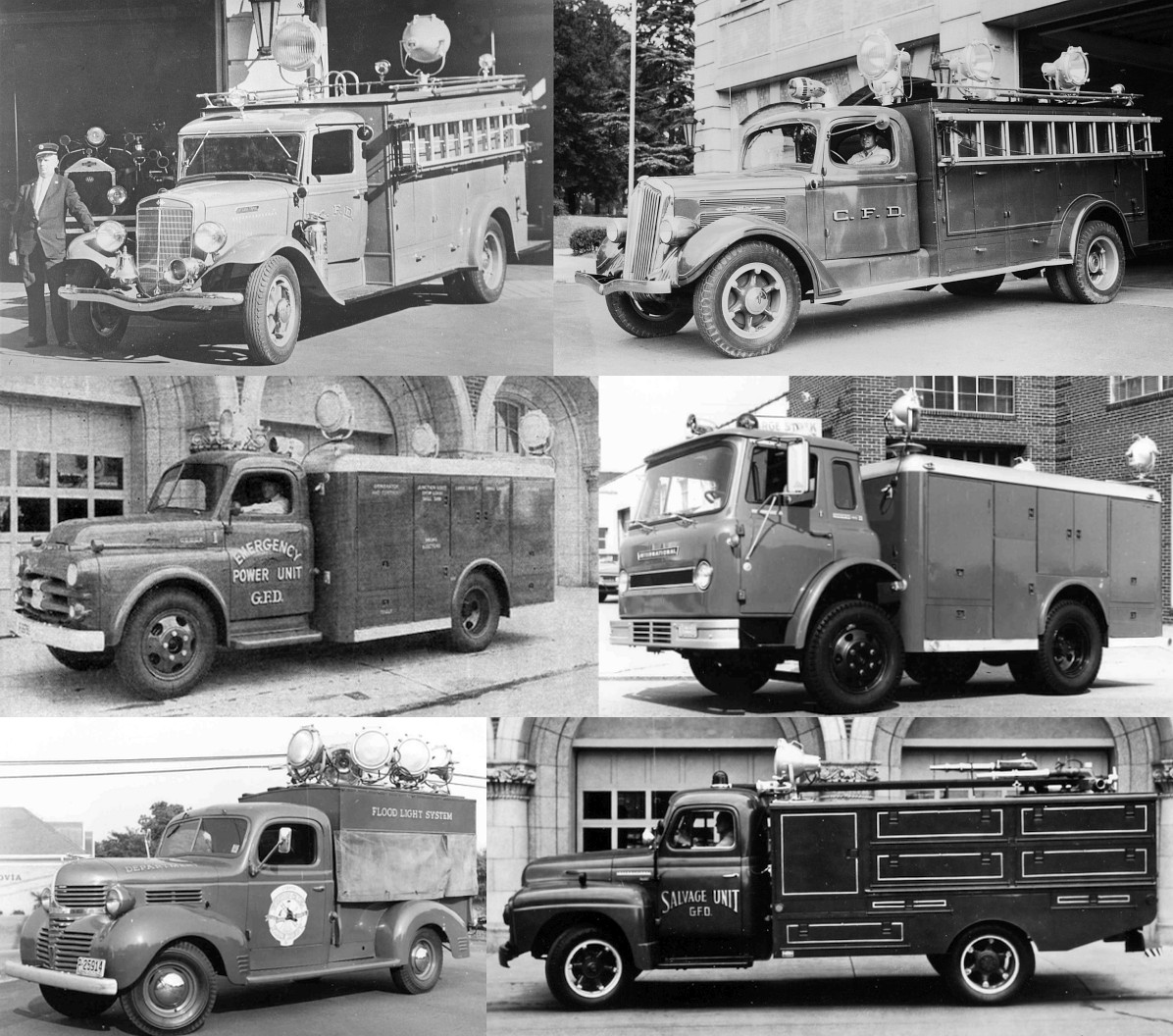 Addendum
Here's more information about Charlotte's first truck: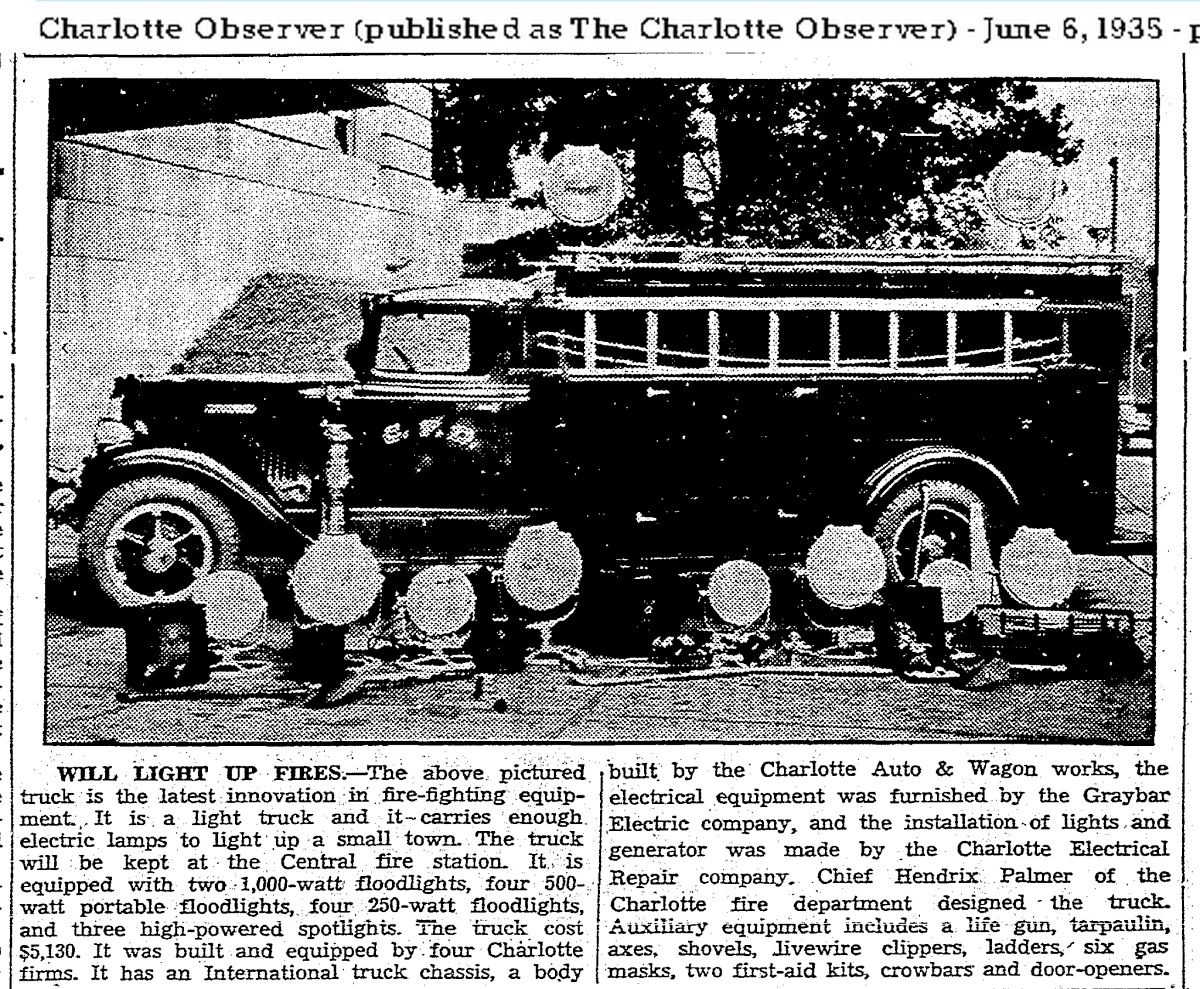 Here's a color view of Greensboro's second truck in 1991, by David Raynor: