This is a blog version of an earlier Facebook posting. 
Two alarms were struck on Friday morning, November 8, 2019, on Sanderson Drive, at a house fire near the Carolina Country Club. Below are some notes taken while listening and later. See more aftermath photos from Legeros. See also this Twitter video from Jamiese Price, showing some deck gun action.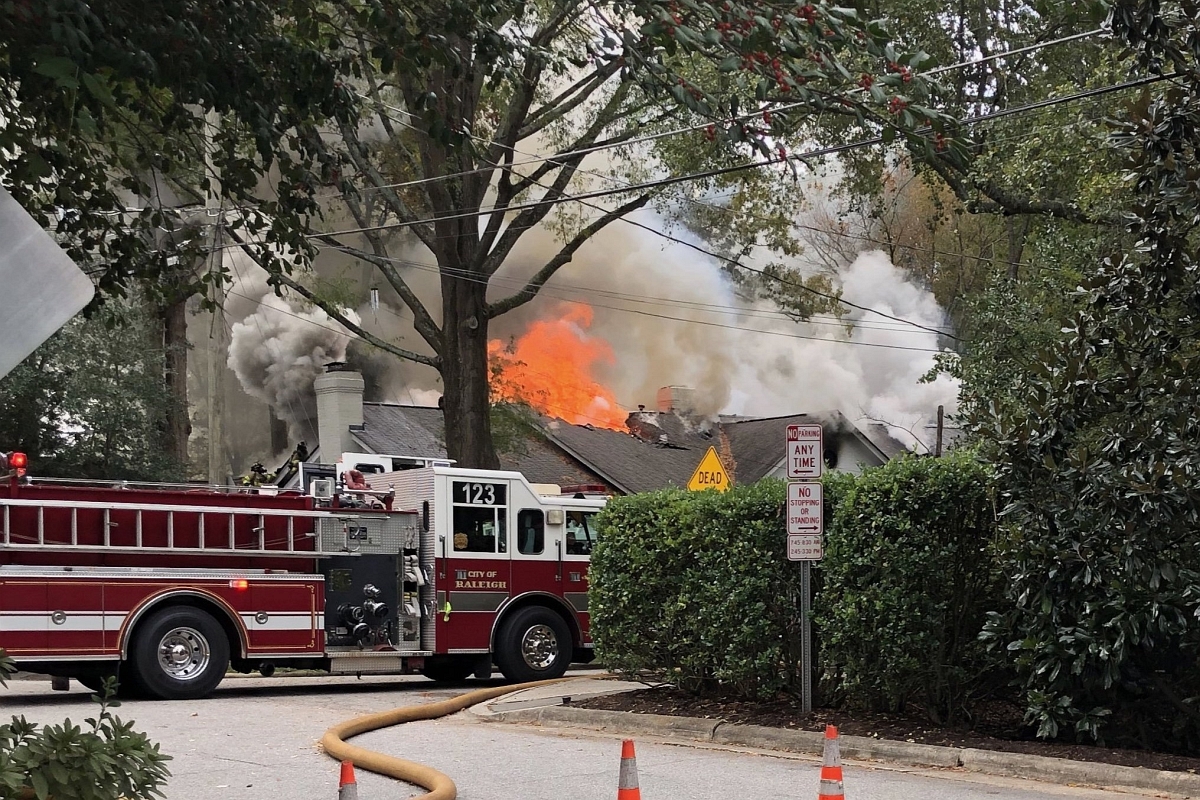 ITB Insider photo from Twitter
Two alarms at 2515 Sanderson Drive. Dispatched 8:35 a.m. Engine 9 first-arriving. Heavy smoke showing on arrival, from all four sides. Single-family dwelling, two-stories, with 4,092 square-feet.
Very long, narrow structure. Built 1956. With additions on one end, and a non-common (e.g., cut up) attic. Very difficult operation inside, for suppression.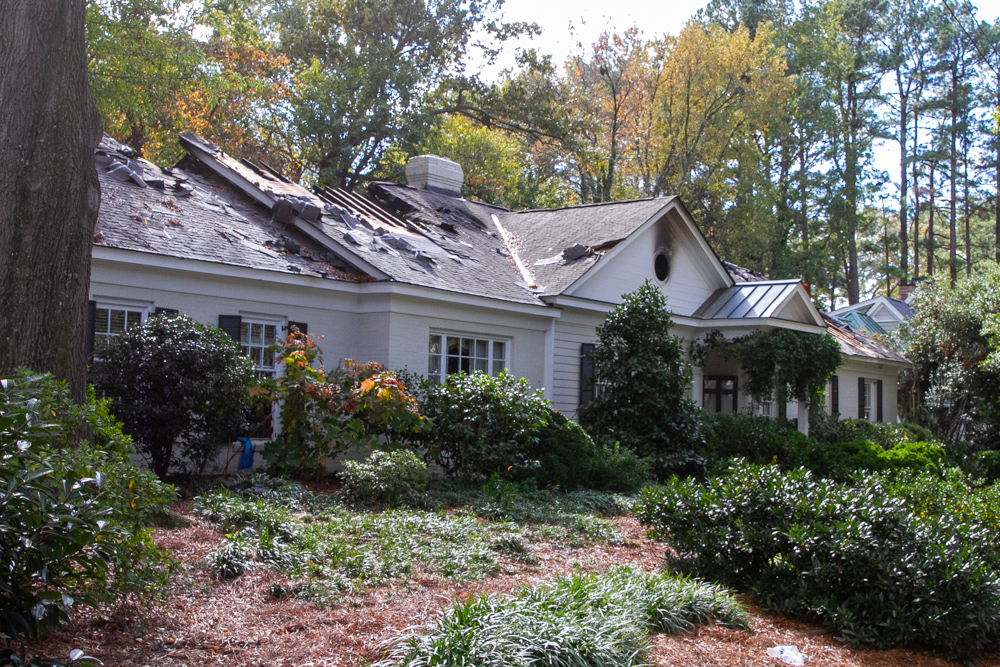 Mike Legeros photo
Heavy fire found inside, in attic, and (soon) though roof, and into second story. Interior attack, with later exterior lines and deck gun from Engine 5.
Special call for two additional engines for manpower, dispatched 8:54 a.m. Second alarm then requested, also for manpower, dispatched at 9:18 a.m.
Controlled at 10:00 a.m. Cause determined as accidental. Two people displaced. At least one firefighter treated by EMS for heat exhaustion. 

Mike Legeros photo
Run Card
0833 – E16, E5, E6, E9, L3, L4, R1, B3, B5
0837 – L2 added.
0840 – Working fire dispatch – C20, C402, A1
0854 – E13, E3 added.
0918 – Second Alarm – E8, E11, Sq7, L1, L7
1000 – Controlled
Additional: C401 (Chief Investigator), C2, C3.
Relief: E24, others?
Medical:
EMS 52 on original dispatch
EMS 49, 19, 73, D1, C200, T1. 
Move ups:
0847 – E24 > Sta 9
0847 – L9 > Sta 16
0858 – L7 > Sta 1
0859 – E11 > Sta 3
0936 – L3 > Sta 1