Alexander Welding and Manufacturing Company of Raleigh (1931-1980) built commercial truck bodies and notably tank trucks, including tractor-drawn tank trailers. They also built a number of fire apparatus.
They also have a family connection to Atlas Steel Products (later Atlas Fire Apparatus) and Emergency Equipment Inc. (EEI), the latter operated by the son and grandson, respectively, of Alexander Welding's found and President Ed Alexander. (And whose wife Nancy operated the firm after his death in 1951.) Read about that history.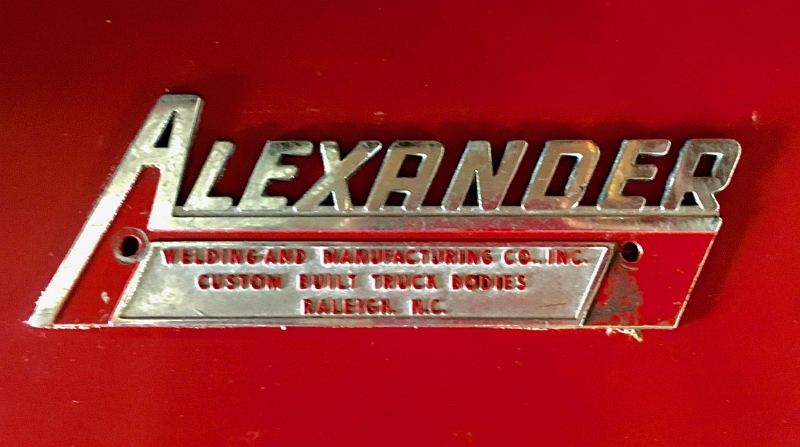 Here's a running list of Alexander apparatus found so far, both custom bodies and commercial tankers operated by fire departments. More to be added, as they're found.
Most of this information is pulled from postings on the EEI/Atlas Fire Apparatus Facebook group, and from information from fire photographers Jon Umbdenstock and Dave Organ.
Note: Listed apparatus were built with a custom fire apparatus body unless otherwise noted. 
Known Apparatus
1956? Chevy/Alexander tanker – Roxboro/Person County, NC
1956 GMC/Alexander tanker, 500/1250 – Stony Hill, NC (Wake County)
1960 GMC 4000/Alexander tanker, X/1000 – Raleigh, NC (2)
Commercial elliptical tanker.
1962 Chevy C-60/Alexander tanker, 150 (PTO)/1500 – Kenansville
Elliptical tanker, with wrap-around compartments. 
1963 Ford/Alexander tanker, ?/? – Louisburg, NC
1971 Chevy C-50/Alexander tanker, 300 (PTO)/1000 – Pittsboro, NC
1975 – GMC L-7500/Alexander service truck – Cary, NC
With a rare (for Wake County) fully-enclosed body.
1976 Chevy HD/Alexander tanker, X/1600 – Durham Highway, NC (Wake County)
Elliptical tanker, don't now if it had a pump.
Unconfirmed
1957 Chevy service truck – Cary, NC
Built circa 1963. Possibly/likely Alexander body.
1963 Ford/American LaFrance service truck – Raleigh, NC
Body from 1922 ALF service truck, and possibly Alexander as the builder
1964 GMC service truck – Raleigh, NC
Possibly/likely Alexander body.
1966 International tanker – Durham/Durham County, NC
Likely built by Alexander.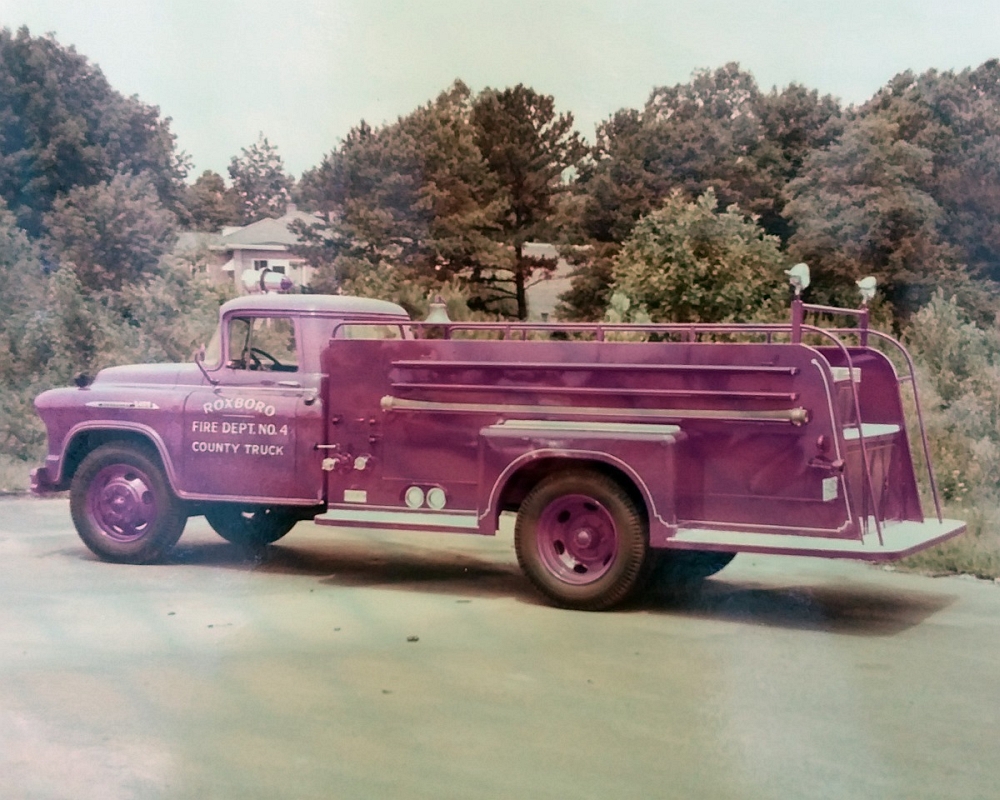 Roxboro, NC – 1956? Chevy/Alexander tanker – Courtesy Ruth Jones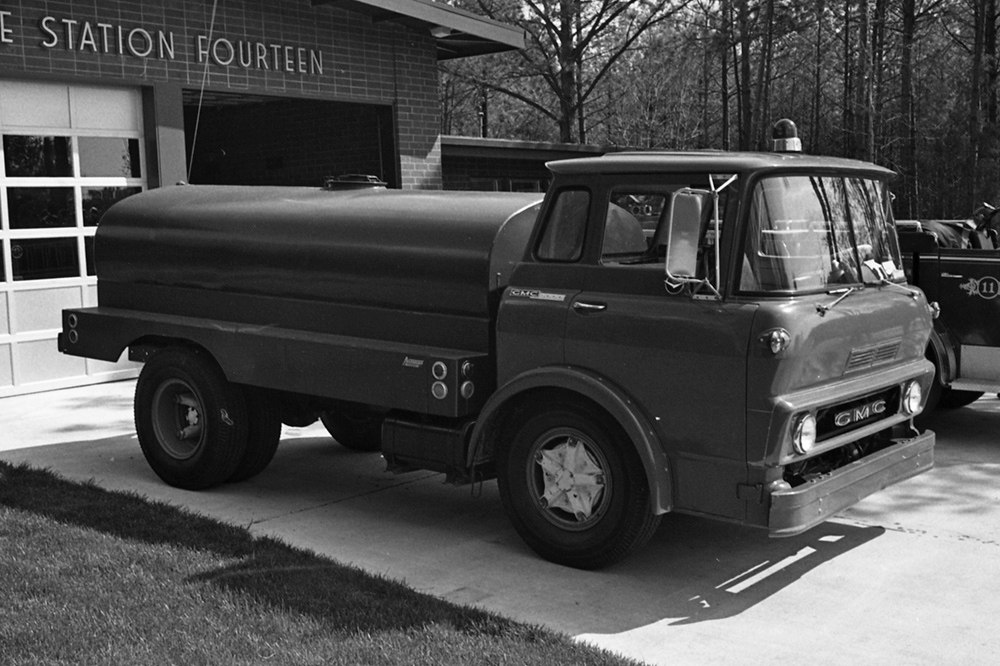 Raleigh, NC – 1960 GMC/Alexander tanker – Raleigh Public Affairs photo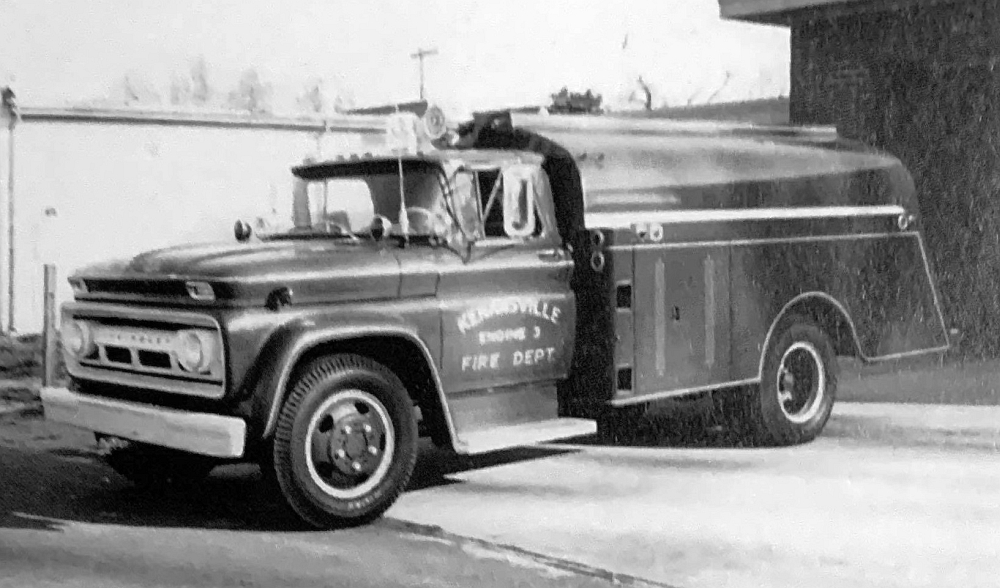 Raleigh, NC – 1962 Chevy/Alexander tanker – Kenansville FD photo

Pittsboro, NC – 1971 Chevy/Alexander tanker – Jon Umbdenstock photo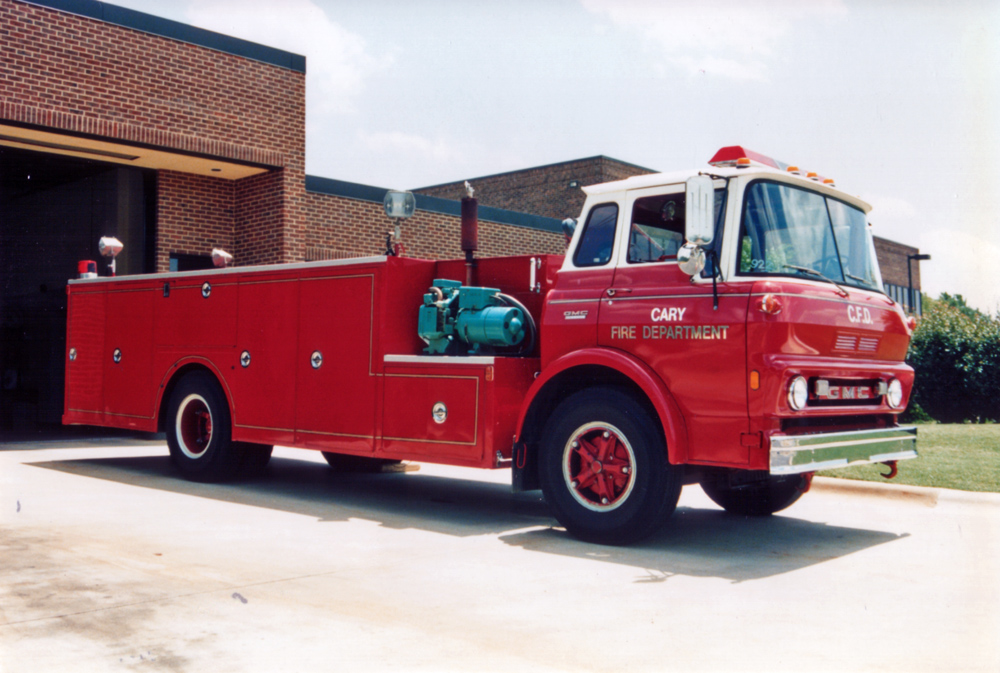 Cary, NC – 1975 GMC/Alexander service truck – Lee Wilson photo