+ 9 - 11 | § ¶
Click to Watch a Train Wreck
This might be the same video that Dave Statter has linked in his video round-up, just longer and with audio. Three minutes of riding the rails, then an open switch sends the coal train plowing into freight cars on a spur track. Occurred in Cactus, TX, on October 9, 2006.Two crewmen injured, 26 cars and 2 locomotives derailed, and damages greater than a million dollars. As the saying goes, it's hard to turn away from watching a train wreck.


+ 13 - 10 | § ¶
2008 World Burn Congress in Raleigh, October 1-4
One of the first events for the new Raleigh Convention Center is the 2008 World Burn Congress, scheduled for the first four days of October. Conducted by the Phoenix Society for Burn Survivors and hosted by the UNC Jaycee Burn Center and the OSFM, the annual international conference brings together more than 650 burn survivors, their families, caregivers, burn care professionals, and firefighters. The event is a forum for sharing stories, healing together, and learning about the latest developments in burn care. For more information, see the event web site.
+ 11 - 11 | § ¶
New Doors for Station 17
Higher doors have been installed in the bays at Station 17 on Pleasant Valley Road. The doors were raised to allow future accomodation of an aerial apparatus.


+ 12 - 14 | § ¶
Stop!
Here's an image from last week's house movings on North Blount Street, as shot by myself. More pics coming. See Lee's photos. Or read the N&O story. Click to enlarge:


+ 10 - 10 | § ¶
Waistlines
Let's talk about a big topic. Let's talk about big bellies. Gather enough firemen in a single spot and you'll observe expanded waistlines. I've seen it in Baltimore. I saw it in Winston-Salem. I see it when I look in the mirror. Big belly. Forget weight, forget cholesterol. The latest word is waist size. That's what they say is the single best indicator of "at risk." Riding without a seat belt? That's at risk. Standing in traffic without a vest? That's at risk. Working a fire without PPE? That's at risk.

If you, or your bud, or your team member, or your family member has a big belly, they're at risk. Plain, simple, maybe brutal, maybe embarrassing. Many factors conspire to aid the expansion of waistlines. From our genes to our appetites, there are many reasons for girth growth. Regrettably, there's rarely a quick fix. It's lifestyle changes, maybe drastic, maybe small steps. But all pointing in the direction of better health.

Where should we go with this topic? Don't know. Seems worthy to raise. Firefighter, rescue thyself. Mike, get healthier. I'm interested in lengthening the likelihood of my time on this planet. Hope you are too.


+ 10 - 8 | § ¶
Closed / Merged Fire Departments in North Carolina?
Thinking cap time. Research for a future FireNews article and probably web site, as dreaded up between Jeff H and myself at his NCSFA booth. What departments in North Carolina have closed, or renamed due to mergers? Names, year started, year closed, station locations, and any other info. is great. Quick names, off the top of our heads:
READ MORE
+ 12 - 7 | § ¶
The Troublemaker
Here's an interesting blog from the Triad area, found while browsing for something else. Called the Troublemaker. Looks like a combination police beat and local government watchdog. Postings back to 2006.
+ 8 - 9 | § ¶
Plaque Unveiling At Keeter Training Center Smokehouse, Tuesday, Sept. 9
The City of Raleigh Fire Department is placing a bronze plaque on the Smokehouse at the Keeter Training Center. The plaque commemorates the history of the Smokehouse, the oldest facility on the grounds of the training center.The plaque will be formally unveiled on Tuesday, Sept. 9 at 10 a.m. The Keeter Training Center is located at 105 Keeter Center Drive, just south of downtown. Read entire press release. Or learn more about the history of the smokehouse
.
+ 10 - 11 | § ¶
Firefox 3, Firefox 2, Location Bar
Firefox 3 has been released. The web browser upgrades the location bar with a different look and feel. To restore the Firefox 2 location bar that you know and love, install this add-on. Other good add-ons, while we're on the subject? Yours Truly uses NoScript to block JavaScript by default. Thus no annoying actions on page loading. Since most pages also use JavaScript for navigation, it adds an extra step or two for first-time visits to site. Another good add-on is Ad Block Plus, which does what it says. Blocks ads. Then weigh the ethical issue, since blocking ads can prevent your favorite web sites from making money, which may fund the very web site you're viewing!


+ 13 - 9 | § ¶
Maybe Digital Radios Arenít the Problem
Found on the Carolinas Fire Page mailing list, here's an interesting article about digital radio communications on the fireground. The gist is that tests suggest that firefighters need better training on operating radios in high-noise environments. That is, before discounting the technology outright. Read the article.

+ 9 - 13 | § ¶
Steam Fire Engine Books on CD
Question: How do you operate a steam fire engine? Answer: Very carefully. Have you been looking for a copy of Stephen Roper's Handbook of Modern Steam Fire Engines, published in 1889? The 400-page guide to the running, care, and management of steam engines and fire pumps? Yeah, common request, that one. The book is available on CD, along with two other vintage volumes at SharingHistory.com. Pretty cool service, and a pretty cool CD for history buffs. Nothing like old drawings! And if you're curious how many steamers served in North Carolina, here's an excellent resource. Raleigh had a couple.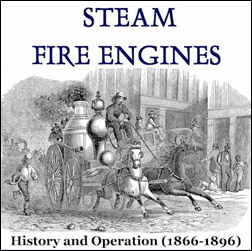 + 11 - 10 | § ¶
See You in Winston-Salem
Yours Truly will be wandering around Winston-Salem on Friday and Saturday at the State Fireman's Convention, or as it's known now, the South Atlantic Fire Expo. 'Tis the second year for the convention in the Twin City, then they're coming to Raleigh! We'll have to treat 'em right in 2009. Look for Hawaiian Shirt Guy on the exhibit floor as usual, or scaring people away from the FireNews.net booth. When was the first annual convention? That one's easy, in 1889 in Raleigh. When was the first gathering of firemen from around the state? In the late 1860s and early 1870s, fire companies visited one another. In 1870, the State Fair included contests for steam and hand engines. Unknown if other towns than Raleigh participated. In 1873, a convention of colored firefighters was held in Raleigh. Companies came from Fayetteville, New Bern, and Wilmington.


+ 9 - 11 | § ¶
Caught in the Act
Noticed by a reader, here's Google's view of Fire Station 2 on Pecan Road. The satellite captured Engine 2 backing into the station. The Street View shows them in quarters, expectedly.
+ 10 - 11 | § ¶
This Morning's Tanker Fire
Updated again. Fully loaded gas tanker overturned on inner loop of Beltline just before Rock Quarry Road. Exiting from I-40, rig reportedly lost control, rolled, and caught fire. Driver ejected, then pulled to safety by passers-by. Transported to WakeMed, then transferred to UNC burn center. Garner initially dispatched, then Raleigh E10. Also dispatched as house fire at the end of Rose Lane. Alarm time about 12:34 a.m. Engine 10 first on scene. Units included Raleigh E10, E12, E2, E7 (off Rose Lane), B2, C5, Garner E1, T_, B1, plus tankers from Eastern Wake, New Hope, Swift Creek, and Western Wake. Tanker shuttle operated from water point on Rock Quarry Road. Beltline closed as fire burned itself out. EMS with two units, supervisor, and Truck 1. Crews cleared by 5:35 a.m., and lanes opened at that time. Earlier tanker fires on Beltline include December 18, 1998 (driver killed after striking abandoned car on shoulder at Capital Boulevard) and August 6, 1977 (tanker rolls on ramp at New Bern Avenue). Photos from Lee Wilson forthcoming.

News & Observer Photo
+ 11 - 12 | § ¶
Redesigned Beltline Signs
As today's News & Observer notes, the DOT is fulfilling their promise to pull the "Inner Beltline" and "Outline Beltine" signs they say have bothered people for too long. The southern 8 miles, from Exit 293 (US 1/US 64) to Exit 301 (the I-40 split) will be known exclusively as I-40. The northern 16 miles, passing Crabtree, North Hills, and New Bern Avenue, will be known only as I-440. The inner lanes called East, the outer lanes called West. Got it? For those still confused, Yours Truly has a navigation aid at the ready. This guide to Getting Around Raleigh was drawn around 1990. Eh, it works.


News & Observer photo
+ 10 - 10 | § ¶
SCBAs For Sale
The Wake-New Hope Fire Department has the following items for sale:

(14) SCOTT AP-50 SCBAs. Meet 1997 NFPA Standard. All packs contain integrated PASS. Included with each SCBA will be (2) 60 minute 4500 psi Carbon Fiber Bottles, (2) AV-2000 Facemasks w/voice amp clip, and (1) SCOTT Voice amplifier. The equipment is in good working order and full maintainance records will be included in sale. Every pack flow tested annually. READ MORE
+ 12 - 8 | § ¶
ECC Employee Elected To N.C. NENA Hall Of Fame
Jesse Creech, a supervisor in the Raleigh-Wake County Emergency Communications Center, has been selected as one of the first inductees into the Hall of Fame of the North Carolina chapter of the National Emergency Number Association (NENA). Read the entire press release. Congratulations, Jesse!
+ 9 - 10 | § ¶
LAFD Alert Example
Here's what a Los Angeles Fire Department mail alert looks like, as forwarded from a reader:


From: LAFD_ALERT@googlegroups.com [mailto:LAFD_ALERT@googlegroups.com] On
Behalf Of [LAFD ALERT]
Sent: Saturday, August 23, 2008 11:35
To: lafdlistmaster@lacity.org
Subject: [LAFD ALERT] Structure Fire 8/23/2008
 
 
*Structure Fire* 17834 W. Tarzana St.; MAP 561-B3; FS 83; Fire in attached
garage of a SFD.  No injuires reported @ this time.; Ch:8,17 @ -d'Lisa
Davies###
 
 
--~--~---------~--~----~------------~-------~--~----~
LAFD_ALERT messages are *not* official instructions or authorization to take
action. We do not guarantee the timeliness or accuracy of LAFD_ALERTs.
 
Do not reply to this message. After-action reports of significant incidents
can be found at:  http://lafd.org/blog
 
For further information - or to join LAFD_ALERT:  http://lafd.org/alert
 
To unsubscribe from LAFD_ALERT, send email to:
LAFD_ALERT-unsubscribe@googlegroups.com
-~----------~----~----~----~------~----~------~--~---

+ 10 - 10 | § ¶
Typo Vigilantes Banned From National Parks
Read enough e-mail or discussion board postings and you'll soon encounter the Grammar Police. Or perhaps you've been a member. It's a tempting compulsion, calling attention to bad words and wrong sentences. Taken to the extreme and you can really get in trouble. This CNN story reports on a pair of "self-styled vigilantes on typos" who defaced a 60 year-old, hand-painted sign at the Grand Canyon National Park. They were sentenced to probation, banned from national parks for a year, and ordered to pay a fine.
+ 12 - 7 | § ¶
LAFD a Twitter Over Twitter
Neat article from PC World about the Los Angeles Fire Department and how it uses Twitter to post information about fires and other incidents. The resources for the service? Their PIO and another FD spokesperson work 12-hour shifts updating the blog, sending twitters, and doing other duties. Dream job, eh? Thanks to the Missus for finding this one.
+ 12 - 12 | § ¶
Could it Happen Here?
From a reader, this is last weeks' Conshohocken fire before the exposures got going. Eight alarms at a condo complex outside Philly. 300+ firefighters and over 5.5 hours to control. Could it happen here? Last year's conflagration off Capital Boulevard-- multiple structures, versus one mammoth building-- was affected by a number of unique circumstances. Wind, fuel, exposures, etc. What conditions could lead to a "big one" like this one, albeit probably once in a lifetime.


WPVI-TV Photo
+ 13 - 9 | § ¶
Collapsed Like a Wet Taco
From CNN, here's stunning footage of a historic firehouse collapse. The 1890 structure in Peeksill, NY, was being moved from its location under a metal bridge. The building had been vacant for 20+ years, and the plans were to move and convert the structure into a museum. Here's an earlier New York Times article about the building. For extra credit, name the 1979 comedy film that features the "wet taco" phrase?


New York Times Photo
+ 10 - 11 | § ¶
Firefighter Dies at Polk County Waterfall
FireNews has details on the death of a forest service firefighter who died Thursday after a fall from a waterfall near Saluda in Polk County. Curtis Jessen, 32, was critically injured after falling from Big Bradley Falls. He died a short time later. The site was the location of a quarter-acre wildfire. The accident occurred about 11 a.m. The retrieval of Jessen from the bottom of the falls and out of the wooded area took over five hours. Several agencies participated in the rescue attempt, including Saluda Fire and Rescue, Polk County EMS, Polk Rescue, the N.C. Forestry Division, Green River Fire and Rescue, Henderson County Rescue Squad, and the Valley Hill Fire Department.
+ 10 - 10 | § ¶
Great Old Video
Surfaced by Dave Statter, here's the Jericho Fire Department in Nassau County on Long Island. Love those old educational films. Watch all five parts on Dave's site.

+ 14 - 9 | § ¶
Second Wake County Fire Commission Vacancy Filled
The Wake County Board of Commissioners on Monday night filled a second vacant citizen seat on the Wake County Fire Commission. They appointed Robert Stagg, a Raleigh resident with experience in security, business continuity, management relations, and conflict resolution. (To quote his resume.) You can watch this appointment process on the web. Starting watching the August 18 meeting at 3:27:51. Mr. Stagg is appointed over two other nominations. Supplementary documents are available on the agenda item page. And, as last time, there's quite a bit of laughter during the thing.
+ 11 - 11 | § ¶
New Fire Stations and Nifty Features
Here are pics of our Twin Cities airport fire station tour. Built in 2001, the immense facility has a number of nifty features, such as telephone rooms for private conversations. You know that kind of phone call. There's a captain's office and working area that overlooks the runway. There's a hose tower that doubles as an all-weather training tower. And some interesting public-facing space, including a waiting area and a conference/presentation room. What are some of your favorite features appearing in new stations these days?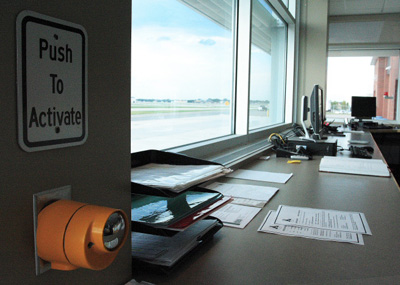 + 10 - 6 | § ¶
Holly Springs Car 2
New vehicle for Holly Springs Car 2, as photographed by Lee Wilson at Station 3. Click to enlarge:


+ 12 - 13 | § ¶
Holly Springs Station 3 / Wake Forest Station 3
Lee Wilson has photographed both Holly Springs Station 3 at 4112 Friendship Road (note corrected address) and Wake Forest Station 3 at 1412 Forestville Road. Both are temporary facilities. View the photos.


+ 11 - 10 | § ¶
Bloggers, Bans, and Other Consequences
Firegeezer and Dave Statter are reporting on a Roanoke firefighting blog that's been banned from city computers. 'Geezer describes the site as a "city-wide coffee table where all things RFD are discussed" [such as] "recent fires, recreational activities, members' welfare and scuttlebutt." Some days ago, FossilMedic on Firegeezer blogged about a blogger and a bombing blog. Specifically, the cautionary tale featured a volunteer firefighter, his personal expression on the Internet, and the collision course he appeared to be on, with his fire department. If you've seen the site, you know how it ends. Two stories, two blogs. It's a great thing, the freedom to speak our minds. But the people listening are people. They have feelings. They respond and react. They make decisions and take actions. And, at times, against the speaker(s). What's your take on free speech, and consequences therein?
+ 13 - 10 | § ¶
New Numbering Scheme for Wake Forest Fire
As you've likely noticed if listening, the Wake Forest Fire Department has adopted a new numbering scheme for their units. This replaces the 600 series scheme in fall 2007. Listed below are old unit and new unit numbers. Dead horse watchers, commence precautionary alerts...
READ MORE
+ 9 - 12 | § ¶
Ask Anything of Cary EMS Chief Steve Cohen, The Responses
Here are the answers to 10 questions posted by WRAL to Cary EMS Chief Steve Cohen. The questions range from billing to hiring to the prospects of consolidation. Neat feature. Maybe we'll see some fire chiefs some time.
WRAL photo
+ 8 - 13 | § ¶
Duluth Former Firehouses
One of our (meaning my) favorite vacation activities is finding former firehouses in whatever city we're in. During 24 hours in Duluth, MN, these historic structures were found and photographed. Most are retired. Chief sources were phone calls to fire stations, and a DFD history book browsed at Station 1. (Thanks for the help, guys! Thanks also to the Minnesota Fire/EMS/Safety Center library.) Left to right are Old 1 on E. 2nd Street (1871), Old 2 on W. 1st Street (1889), Old 1/Old 3 on E. 3rd Street (1890), Old 7 on 7th Avenue E. (1913), Old 8 on Central Avenue (1894), Old 8 #2 on Central Avenue (1916), Hall 5 on Minnesota Avenue (1931), Hall 6 on 51st Avenue E. (1911), Hall 10 on Commenwealth Avenue (1928), and Hall 11 on Woodland Road (1922). Oh, and the North Shore scenery was great, too.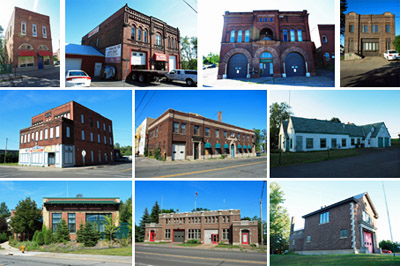 + 8 - 10 | § ¶
Pouring Bronze
Here's something you don't see every day. Monday morning we watched my cousin Nick, a sculptor, pour bronze. The metal is heated to around 1,600 degrees, then poured into plaster molds resting in a sand pit. Though (probably) a day in the park for seasoned pros, 'twas a high pucker factor for Yours Truly. Just being in the same room was tough. High UV output as well.


+ 8 - 10 | § ¶
Pouring Bronze
Here's something you don't see every day. Monday morning we watched my cousin Nick, a sculptor, pour bronze. The metal is heated to around 1,600 degrees, then poured into plaster molds resting in a sand pit. Though (probably) a day in the park for seasoned pros, 'twas a high pucker factor for Yours Truly. Just being in the same room was tough. High UV output as well.


+ 9 - 12 | § ¶
Stony Hill Fire Department Celebrates 50 Years of Service
This week's Wake Weekly has a nice feature on the 50th anniversary ceremony conducted last week at Stony Hill Fire Department. The ceremony recognized charter members, retired and current personnel, junior firefighters, and auxiliary members. Speakers included Fire Chiefs A.C. Rich, Bill Bailey, and Novlen Perry, and Board President Wayne Woodlief. Congratulations Stony Hill, for a half-century of valued service. See photos from Legeros and Wilson.

+ 10 - 10 | § ¶
Red Wing Mystery Building
But then there's this building, located beside the Goodhue County Museum on Oak Street, in Red Wing, MN. At first glance, it looks like an early 1900s town hall structure, with a fire station and bell tower on the left side. The neighbors say its associated with the city's first hospital, however. Perhaps it had its own fire brigade? Checking the RWFD history page, they note "The Champion Extinguisher Company #1 had quarters on the campus of the Red Wing Seminary on College Hill. The company [...] provided fire protection for the campus." Oak Street is on College Hill, it seems. Does that make it a match? Who knows. Maybe a future Googler will enlighten this blogger suffering from engine houses on the brain. Click to enlarge:

+ 9 - 11 | § ¶
Red Wing Fire Stations
Research enough fire departments and every other old building begins looking like a former fire station. We happened upon three such structures while touring Red Wing, MN. The top two pictured below are located in residential areas. The white building is a confirmed former fire station, built in the 1880s. The brick structure is probably one as well. The City Hall building, built 1909, was also easy to identify, with former bay doors on the east side of the structure. The final image is the present fire station, built 1983. Click to enlarge. Or read more about the history of the Red Wing Fire Department.

+ 9 - 10 | § ¶
Hot Pepto-Bismol Pink
Seen south of the Twin Cities on Highway 52, how's this for a future fire apparatus color? Or maybe just on chevrons? Call it... hot Pepto-Bismol pink. Guaranteed to get attention. Click to enlarge after donning protective eyewear1.

1To protect our underage readers, the exact nature of this establishment has been concealed. Let's just say it's a custom service for lightening the wallets of passing male travelers.
+ 7 - 9 | § ¶
Hot Line for Chest Pain: A Dangerous Idea?
Found this in yesterday's Star-Tribune1, about a University of Minnesota Medical Center chest pain hot line. Not sure if you should call 911? Call the hot line and talk to a nurse. They're there 24/7. Launched on July 1, the concept is questioned by experts. Will it cause delays in treatment, diluting the "hard-won public health message" to dial 911 in such situations? Is it just a marketing tool? There are also a couple dozen reader comments at the above link. Is this a window into the future of emergency response? A sort of consultative, pre-response? Can't imagine this hasn't been tried before.
1Read the physical edition, no less, while enduring the cacophonous din of diners at a restaurant in Bloomington, MN. Nothing like a Saturday morning trip to Perkins to stimulate the senses. For added effect, be seated beside the restroom door.
+ 13 - 8 | § ¶
Minneapolis Bridge Collapse One Year Later
Reporting from the Land of Lakes. One year after the catastrophic collapse of the St. Anthony Falls bridge in Minneapolis, here's what the site looks like one year later. Click to enlarge. Some facts: 15 months from start to finish; 100 years minimum expected life; 504 foot length of main span; 650 people building the thing; 1,000 miles of post-tensioning steel holding concrete segements together; 1,223 foot length of finished bridge; 48,700 cubic yards of ready-mix concrete; 141,000 cars crossed old bridge daily; 17 million pounds of reinforcing steel, roughly equivalent fo one KIDD-Class Navy destroyer. Read more about the bridge from the Wikipedia page.


+ 10 - 8 | § ¶
History Bits
Night watch was discontinued in the Raleigh Fire Department on September 5, 1944 at 6:00 p.m., as ordered by Chief Butts. That is, "overnight" night watch was discontinued. The new schedule for keeping watch was 7:55 a.m. to 11:00 p.m. each day, with one person on the engine room floor at all times between 7:55 a.m. and 11:00 p.m. During that same year, one person was assigned boiler duty per day during winter months. At Station 5, for example, the boiler was operated from October 30, 1944 to March 17, 1945. Also during these years, personnel were detailed to entertainment events to perform fire watch. Such as State College to work a basketball game on February 18, 1947. Or for assorted events at Memorial Auditorium. Some of the service calls answered during the decade included replacing light bulbs. In 1949, for example, Truck 6 was sent to State College as well as at a church or two. The logs from that year also note that Engine 6 had a windshield installed on October 26, 1949. The work was done at the shop at Station 2, at Memorial Auditorium. They operated a 1926 American LaFrance Type 75 pumper.
+ 4 - 12 | § ¶
Firefighters Around the World
What do firefighters look like around the world, both past and present? Del Prado produced a collection of lead firefighter figures a few years ago, and I've compiled pictures of most of them into a pair of PDF documents. One is sorted by country, the other by issue number. One is for buffs, the other for collectors. There are probably web sites with photos (and drawings) of real people, but this is pretty cool comparative survey. The photos are from a DP product site found some months back. There are a few images missing, alas.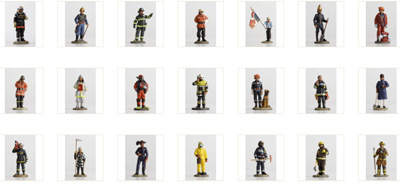 + 10 - 11 | § ¶
Temporary Fire Stations
Holly Springs has opened a temporary Station 3. They've leased a house at 41014112 Friendship Road, and placed Engine 3 in service there. Operational as of August 1, the station has a metal shelter for storing the apparatus. It's protecting new annexation areas until a permanent facility is erected just down the road on Friendship Road. (Updated 8/20)
Wake Forest is also operating a temporary Station 3. Located at a house at 1412 Forestville Road, the station has housed a day-time engine since some time last year. The town plans to construct a permanent facility on that site in the future.
What other temporary stations have been used around Wake County, in years or eras past?
READ MORE
+ 13 - 11 | § ¶
Daylight and Color
Bright colors, you seek? Try shooting in direct sunlight. Though the shadows may be harsh, the colors will be rich, as evident in this photo from today on Lumley Road, with Engine 24, EMS 123, and EMS 1280. Canon EOS Digital Rebel XT, 1/200 shutter, F10 aperature, 100 ISO, 32mm focal length, auto white balance, RAW format, landscape picture style in post-processing. Of course, having colorful objects in front of the camera helps too! Click to enlarge:


+ 10 - 9 | § ¶
Toronto Propane Explosion
Found on Firegeezer, here's a stunning shot from the propane facility explosion in Toronto that's killed one firefighter. The identity of the 25-year veteran has yet to be released. Joseph Rowland took the photo that's surfaced on the Channel 24 site. There's a full story at that same link. What's the size of that fireball? Holy cow.


Joseph Rowland/Channel 24
+ 13 - 10 | § ¶
New Hope Car 20
New for New Hope, as photographed by Lee last week. Click to enlarge:


+ 12 - 8 | § ¶
Holly Springs Fire Hydrant
This ornamental fire hydrant is in front of Holly Springs Station 2. There's another in front of Station 1. Very cute.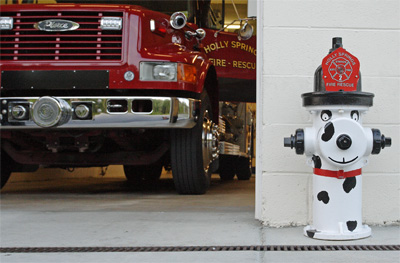 + 12 - 9 | § ¶
Civil Defense Site Hidden Near Cameron Village
Today's News & Observer has a couple stories about Cold War-era sites around the Triangle, including a bunker beneath 401 Oberlin Road and the facility in Chatham County on Big Hole Road. Seems the latter has been vacated by AT&T. As the story goes, says the article, a department stor-size bunker was built and buried in the 1960s. The communications facility was designed to survive a nearby nuclear explosion. The Cameron Village facility, notes the N&O, would have housed local federal officials in the event of an atomic attack, and was equipped with comm gear, a giant generator, a big decon shower, and the requisite stores of food and water. What other relics are around here?
+ 9 - 9 | § ¶
"Traffic" by Tom Vanderbilt
Haven't read the book, but have read the New York Times book review. Sounds like a must read, Traffic, Why We Drive the Way We Do (And What It Says About Us), by Tom Vanderbilt. Click that link to Amazon to also read an interview the author. Mary Roach's book review quotes a number of fascinating observations by Vanderbilt. Modern collisions are caused-- well, one of the reasons-- because people judge their driving skills based on the number of crashes they've experienced, versus those they've narrowly avoided. Thus, everyone thinks they're a better driver than they really are. Then there's the problem, Ms. Roach notes of Mr. Vanderbilt, that driving rarely commands 100 percent of our attention, so everyone does something else while driving1. Thus the reason so many accidents happen, writes Vanderbilt, on dry roads, on clear, sunny days, to sober drivers." Feeling safe kills, as the reviewer writes. Ditto, she adds, why Vanderbilt writes about SUVs being that much more dangerous than cars, as drivers feel that much safer, which begets more careless behavior. Fascinating stuff, just from the review! Can't wait to read the book.
1Who wants to be first, and admit some of their regular behind-the-wheel activites that do not involve steering, speed control, or watching for other idiots?
+ 8 - 11 | § ¶
State Issues Fines After Salisbury Millwork Fire
Turning to serious matters, the Occupational Safety and Health Division of the state Department of Labor fined Salisbury and Locke Towneship fire departments this week, after investigating the fatal Salisbury Millwork fire on March 7. Salisbury firefighters Justin Monroe and Victor Isler were killed. Though the story was well-covered, from FireNews to Firehouse to Statter911, discussion on the topic has been harder to track down. Firegeezer has offered some preliminary thoughts. Readers of the Salisbury Post have generated a couple dozen comments, as did a handful of WRAL readers. What are your reactions to the labor department's actions?
+ 14 - 11 | § ¶
Photographer in Action
I'm Mike Legeros and I approved this self-parody. Click to enlarge:


+ 11 - 11 | § ¶
Fire Protection During Beijing Olympics
Has anyone happened across articles describing what's happening in Beijing with regard to fire protection during the Olympics? Searching the official site finds this China Daily article from last year, noting 2,220 new members and 120 new fire engines were planned. The city's force of firefighters was expected to reach 6,725 this month, with temporary fire stations at each games venue. This CRI English article has additional details about BFD's expanded capabilities. Here's a blog posting with the sound of a Beijing fire engine.


New York Times Photo
+ 15 - 9 | § ¶
Flickr Photo Group Pools
I also have a Flickr photo site, which serves as a permanent archive of pictures. My photo sets include fire and EMS, obviously, some travel photography, and the occasional "other" category. Some of the pictures draw draw from other Flickr members, who ask if the pics can be displayed in pools for their Flickr groups. Pretty cool concept, collectively sharing images of similiar themes. Here are three Flickr group pools with quite a few cool photos:
What group pools of note have you found, fellow Flickr users?
+ 9 - 10 | § ¶
Interesting Graphics
From a reader and speaking of Texas1, here's an interesting and newly adopted graphics scheme in Austin-Travis County. Observe the chevron stripe extending to the body, and cab. See more ATC EMS photos from Seth Granville's site.


Seth Granville Photo


1
Almost made it through two postings about Texas before that scene from director Tim Burton's first feature film played in my head. "The stars at night, are big and bright..." Name the movie for extra credit.
+ 12 - 10 | § ¶
South Salisbury Street
Here's how it's lookin' in front of the nearly completed convention center on South Salisbury Street. Road's still closed, though the odd pedistrian was seen passing through. Click to enlarge.


+ 11 - 10 | § ¶
Cramping Cheerleaders
Would you believe 26 cheerleaders crammed into a single elevator car? That's what Austin firefighters faced on Tuesday night, when a gaggle of teens at the University of Texas commenced conducting an experiment in mass, weight, and the mechanical capabilities of a dormitory elevator. Once stuck, cell phones were wiggled free and used to summon emergency officials. Extrication took 25 minutes, once a repairman was on scene. One subject fainted and was transported; two others were treaded on scene. Unknown if pom poms were also present at the confined space rescue. Story details from the Associated Press. Sardonic wit or attempts thereof from Yours Truly.
+ 8 - 11 | § ¶
Wake County Fire Commission Vacancy Update
The Wake County Board of Commissioners last night appointed Barbara Poole to fill the vacant citizen seat on the Wake County Fire Commission. Ms. Poole is a former member of the Eastern Wake Fire Department board. You can watch this decision on the web. Starting watching the August 4 meeting at 4:30:37. Nearly 20 people applied, believe it or not, including some of our blog readers. The names of applicants and their resumes were are available on the meeting item agenda, but appear to have been since removed. The meeting includes a discussion of geographic representation of the Fire Commission, and notably the preponderance of members from the eastern side of the county. There was also a lot of laughter during the voting, which took a couple iterations until one nominee received a majority vote.
+ 11 - 11 | § ¶
Wake County Fire Academy Update
The Wake County Fire-Rescue Division has concluded the application acceptance process for the first Wake County Fire Academy. They had a total of 29 individuals that requested applications, and they accepted 18. The participating departments:

Bay Leaf - 2
Garner - 1
Apex - 2
Durham Highway - 2
Morrisville - 2
Holly Springs - 6
Western Wake - 1
Summerville - 2

The academy starts September 8 and ends around January 16, 2009. See the bottom of this PDF flyer
for contact information, to learn more.
+ 12 - 11 | § ¶
Restoring Engine 11 to Honor Charleston Firefighters
Firefighter Hourly blogged about this last month, a project to restore Charleston Fire Department Engine 11, a 1961 Model C85 Mack1 that served from 1960 to 1991. The engine is planned for restoration and future use for public fire education and as an event and parade piece to honor both the Charleston 9 and all current and retired Charleston firefighters. Read more about it.


Old Engine 11


1
How many Model C engines served in North Carolina? Any? Many?
+ 11 - 12 | § ¶
Civil War Cave off Airline Drive
Anyone know anything about a cave off Airline Drive that purportedly was used during the Civil War? It's relatively easy to find. Take Airline Drive to the end, turn right on Sandra Drive. Look for a creek on the right that passes behind houses. Walk the creek for some 200 yards. The cave is on the left. Crouch to enter, but you can stand once inside. It's maybe 20 feet deep. Though there's too much foilage to see the area using Google maps, Wake County's aerial photography has photos from the winter months. As for the Civil War stories, I've heard that ammunition was hidden there. Perhaps during Raleigh's occupation.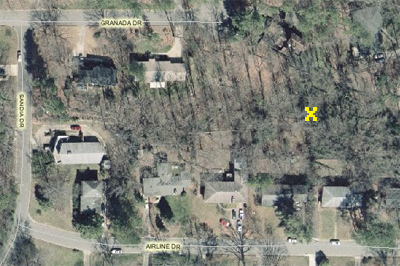 + 12 - 12 | § ¶
Trapped or Entrapped?
Is someone trapped in a car, or entrapped in a car? Merriam-Webster defines the transitive verb1 "trap" as "as 1 a: to catch or take in or as if in a trap : entrap b: to place in a restricted position : confine <trapped in the burning wreck>." They define the transitive verb "entrap" as "1 : to catch in or as if in a trap." Okay, sounds like the same word. However, there's no inflected form2 of "entrap." Ergo, "trapped" is a word, but "entrapped" is not a word. But wait, Batman! This site cites "entrapped" in a 1913 edition of Webster's. So, it was a word, but now it isn't a word? There's even a web site named entrapped.com. I wonder if they know? Definitely requires further research... not!
1What the heck is a transitive verb? Don't know, was never good at grammar. That's why we have Google.
2See #1.
+ 13 - 13 | § ¶
Stats, You Say?
Haven't looked at the logs in a while. In July, this blog received 11,205 visits from 3,022 unique visitors, with an average of 361.45 per day. Visitors spent an average of 2:13 minutes on the site. They came from 33 countries/territories, with 10,972 visits from the United States, then 26 from Germany, 13 from Canada, etc. The most popular blog entry, viewed 805 times, concerned the graduation of Raleigh's latest recruit academy. The entire Raleigh/Wake FF site received 21,847 visits, while legeros.com received 27,235 visits. Unknown if the dapper home page portrait has increased traffic. Data from Google Analytics.
+ 12 - 10 | § ¶
Eastern War Time
Was looking through some logs from the Forties and saw a reference to "Eastern War Time." Huh? Says the Wikepedia entry, it replaced Eastern Standard Time during World War II. From February 9, 1942 to September 30, 1945, it was the equivalent of year-round EST. Interesting.
+ 9 - 9 | § ¶
Ticket Scalping Now Legal on Web
Lest we fail to cover a broad range of non-fire service related topics, the Gov1 has signed a temporary law into effect allowing online scalping of event tickets. Here's today's AP/N&O story. Gentlemen, start your eBay engines.


D. Duck, esq.
1
Unknown if those letters are on the back of Easley's coats, a la Mel Brooks in
Blazing Saddles
. I didn't get a harumph out of that guy...
+ 11 - 11 | § ¶
Big Orange / Cary EMS
Speaking of Cary EMS, took delivery of their first commercial truck-chassis ambulance some weeks ago. I believe it's dubbed "Big Orange." That, or I am simply remembering a line from Andy Griffith's classic comedy routine1 "What It Was Was Football." Lee Wilson took the below photo of EMS 54, as well as picture of their cool new District Chief vehicle. Memories of Emergency! and the LACoFD return yet again. See more photos.


Lee Wilson photos


1
Well, I says "I believe I will have another big Orange."
More about WIWWF
. And check out this
Capital Records compilation
from 1993 for Griffith's best comedy routines, as well as a few fun songs.
+ 11 - 9 | § ¶
Another Church Fire Photo
This time in Massachutsetts and featured in the Boston Herald. Three alarms after a lightning strike to a historic 1867 structure in Lynn. Angela Rowlings took this amazing photo:


Angela Howard / Boston Herald photo
+ 9 - 8 | § ¶
Ask Anything of Cary EMS Chief Steve Cohen
WRAL is featuring Cary EMS Chief Steve Cohen as a future Newsmaker of the Week. They invite readers to submit questions. The answers will be posted August 19. Learn more about Cary EMS.


WRAL photo
+ 16 - 6 | § ¶
Hot, Hot, Hot
Here's what was left of the abandoned house off Southall Road that burned this afternoon, and caught the surrounding woods on fire. Several Raleigh and New Hope fire units were on scene, plus a number of Wake EMS and Eastern Wake EMS units for aggressive rehab. Great work as always, guys and gals.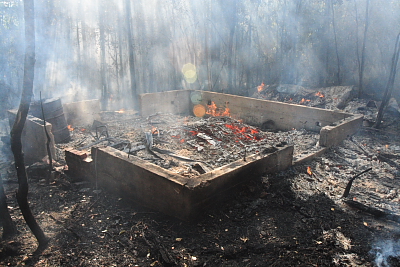 + 11 - 9 | § ¶
Raleigh Fire Department Company Histories
For your enjoyment, here's a newly updated historical list of companies and special units of the Raleigh Fire Department
. The PDF document replaces a prior, simpler version on the RFD history site. There are still gaps, however. Comments, corrections, debate, and discussion welcome. Hope to the have the thing completed after another year or two. Still more research to do. Always more research to do. Thanks for any help.
+ 12 - 10 | § ¶
Sticks Ahoy!
Found on Firegeezer, here's a strong photo of a church fire from the Baltimore Sun. Nice composition, with the camera low to the ground. Elizabeth Malby took the Saturday shot, when fire destroyed the 130-year-old Mount Vernon United Methodist Church in Hampden. Click the below photo to see more. Or read the story.


+ 8 - 9 | § ¶
Adventures in Navigation
Eight months after a purchasing a GPS navigation unit, I finally took the thing on a trip. The Garmin StreetPilot c330-- since discontinued and supplanted by smaller, snazzier models-- has two modes of navigation: shorter time or shorter distance. Mine was set on shorter time, as the unit was used for finding fire scenes. The first thing I learned? Change the setting to shorter distance, or be directed onto smaller roads instead of the major roads listed on my trusty AAA TripTik.1
READ MORE
+ 7 - 10 | § ¶
Discussing Rules For Probies
There's a good discussion going on Firefighter Hourly, on the subject of rules for probies. The context is a list of rules posted by the blogger, e.g. shut up, arrive early, grab a mop, etc. The comments discuss and debate the rules and the reasons behind them. One reader posted the FDNY probie rules. Another posted a compelling "contract of expectations" utilized by their department. The readers also present a range of challenges to probationary members and the fire service, from the "me generation" to the dwindling number of working fires faced by many departments.
+ 8 - 8 | § ¶
Photography Puzzle
While shooting at the airport fire station this morning, the combination of blue sky, fluffy clouds, and staggered trucks seemed the perfect picture. Here's what my eye saw, as best recalled and created as a composite using PhotoShop:
Here's what the camera saw. Either the sky looked right, or the trucks looked right, but not both. Click to enlarge:
Fellow photographers, what's happening here? The camera is a Canon Rebel XT. The mode was Program Shift. The settings were ISO 100, shutter 1/200, aperature f10, metering evaluative, auto white balance, no flash, no exposure compensation, AI focus AF, and 17mm focal length. Your input is greatly appreciated in helping solve this puzzle.
+ 13 - 11 | § ¶
Snorkel in Operation
Old Truck 1 was operating this afternoon on New Hope Road, working to extinguish a debris fire at the city yard waste center. Presently named Ladder 210, the 1988 Pierce Arrow 85-foot articulating platform was delivered around August 31, 1988. It cost $396,325, and was placed in service as Truck 1 on September 21, 1988. It was subsquently placed in service at Station 15 (19961999), Station 22 (2001), and Station 26 (2005). Read more about it. Ladder 210 is one of only two to serve in this area. Durham had a Hi-Ranger, back in the day.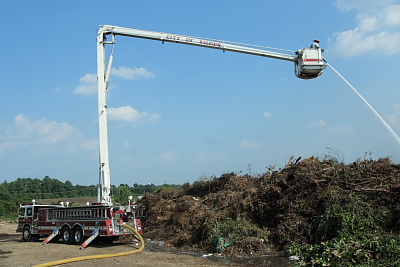 + 14 - 7 | § ¶
How I Spent My Summer Vacation
Thus ends the Great American Road Trip. The last stop isn't home, work, or returning to blogging. It's the pictures. When the last photos have been posted, the trip is finally over. 'Twas six days of shore leave, NC to MD and with assorted stops in-between. Roadside attractions included tall ships, wide vistas, and a giant elephant with a window in its butt. Total mileage? A hair over 1,500. Total cost? Unspecified, though the cheapest gas was $3.79 somewhere in Virginia. Consumed 3.75 audio books, including the splendid The Devil in the White City by Erik Larson. World's fair + serial killer. Driving was relaxing, at times engaging, and entirely a pain. Maybe next year I'll fly. Said that last year. And the year before.
As always, the exhibit floor was the reason for season. More small, specialized vehicles this year, including a couple amphibious all-terrain types. Greater EMS presence. Lots of LEDs. Code 3 Collectibles was back with a booth. See this forum for heated discussions by obsessive collectors (redundant phraseology there!). Fewer people, it seemed. Flea market vendors were fewer, too. Most interesting product? Scene dots. Instant chevrons, just add diamond plate. Coolest rig? Gettysburg's soft-yellow ladder looked nice. What did I buy? One book on the history of the Baltimore Fire Department. Well, plus one or two things for the Missus that I picked up in College Park, MD. Wandered to IKEA one night. Click to see summer vacation photos: