+ 0 - 0 | § ¶
Groundbreaking for Cary Station 2 on Tuesday, December 2
+ 7 - 5 | § ¶
Scenes From Services
Spare and surplus apparatus at the Support Services Center on New Bern Avenue, along with a trio of support vehicles. Can you name them all? (The ladder trucks were only the second and third aerial platforms in the department's history. They followed a 1977 Mack/Baker aerialscope.) See more in this series of photos from Tuesday, at the retirement party for Asst. Facilities Manager Lt. David Ritchie. Or click to enlarge this montage:


+ 7 - 5 | § ¶
Scenes From Services
Spare and surplus apparatus at the Support Services Center on New Bern Avenue, along with a trio of support vehicles. Can you name them all? (The ladder trucks were only the second and third aerial platforms in the department's history. They followed a 1977 Mack/Baker aerialscope.) See more in this series of photos from Tuesday, at the retirement party for Asst. Facilities Manager Lt. David Ritchie. Or click to enlarge this montage:


+ 8 - 6 | § ¶
UPDATE #3 - Fires in Historic Oakwood
November 23
Research documents again updated. Finding more fires, notably those that were very minor. Still five tiers to these categories, but using loss/damage to determine Tier 2 versus Tier 3. And yet some nits to pick. The 200+ smaller fires include a couple that probably belong in the "big list." And maybe a sixth tier should be added, where we don't have damage/loss amounts. Or maybe the whole tier system is confusing, and one big list sorted by address is better. Or a master index. Yes, one more list! Will ponder.
Read the research document (PDF).
Read a one-page summary of the research (PDF).
November 16
Here are a couple photos. Left to right, top to bottom are (black and white) 222 North Bloodworth on February 17, 1957, 407 Polk on February 18, 1958, 403 Edenton Street x 2 on July 23, 1978, and 202 Linden on March 20, 1984. News & Observer credit for all. Color photos are (first set) 515 Oakwood on October 12, 1991 (Jeff Harkey), 500 Franklin on April 6, 1992 x 2 (Jeff Harkey), 405-407 New Bern on June 20, 1993 (Jeff Harkey), 501 Oakwood on November 3, 1999 (Lee Wilson), and 100 North Bloodworth on July 5, 2001 (Lee Wilson). Second set are 405 N. East Street on January 10, 2010 (Mike Legeros) and 704 E. Franklin Street on October 10, 2011 (Mike Legeros).
Click once or twice to enlarge:



Jeff Harkey, Lee Wilson photos
READ MORE
+ 12 - 2 | § ¶
Photo of FDNY IMT Units En Route to Buffalo
From a reader, this neat photo was posted on the New York City Fire Department Facebook page (see post), and shared by FirefighterNation.com and FireRescue Magazine's Facebook page (see post). Got that? Caption from FDNY is "Today 35 members of the FDNY's Incident Management Team were deployed to Buffalo, NY, to assist residents following the area's record snowfall." Thanks for sending, Ted!
What is the FDNY IMT? Here's a Firefighter Nation story from 2009 that provides a profile. Google for other articles about them. What are the trucks seen the photo? And the complete roster of deployed units? To be determined. Believe those "troop carrier" trucks were purchased after Hurricane "super storm" Sandy, as response units for flooded areas. Recall reading same in Fire Apparatus Journal, if memory serves. Maybe readers can help.
Anyone from North Carolina is famliiar with the concept, of course. Fire (and police) departments across eastern North Carolina (and probalby the entire southeast) have repurposed surplus military "deuces" for storm response. (And/or they call the National Guard for such help.) We're prone to those pesky hurricanes in these parts. Maybe we can dig up a few photos. Meanwhile, click to enlarge:


+ 10 - 6 | § ¶
Remembering Sunday School at Raleigh Fire Stations
On Sunday November 5, 1967, a service was held at Raleigh Fire Station 1 celebrating the twelve anniversary of the fire department's Sunday school program. The event started at 2:30 p.m. and the program is shown to the right.

The program was started as extension of the Men's Bible Class of the Edenton Street Methodist Church. The first classes were held at Station 1 on November 3, 1955. Nearly nine years later, the classes were also held at Station 5 and Station 7. And would be starting at Station 9 in the summer of 1965.

Other churches assisted with the classes. White Memorial Presbyterian, Hayes Barton Methodist, Hayes Barton Baptist, and St. John's Baptist helped with the classes at Station 5. Longview Baptist was the partner for the programs at Station 7. Emmanuel Baptist would be assisting with the classes at Station 9.

Noted a Raleigh Times story on June 20, 1964, four men "not members of the fire department" were play key roles in organizing the original class at Station 1 (and which included firemen from nearby Station 2). The included E. Y. Floyd who was a long time Sunday school teacher, Dr. W. D. Miller who accompanied the singing firemen on the piano, and E. C. Banks who was the group's leader. And Pat Murphy, an insurance underwriter and a member of Edenton Street Methodist Church.

Said of Murphy in the story, he was "perhaps the man most responsible for the formation of the classes" nine years earlier.
Singing hymns was an important part of each Sunday's service. The fireman sang at least three or four hymns. Said Banks to the newspaper "We certainly don't claim to be professional singers," "[but] we make up with enthusiasm what we might lack in musical skill."
The singing firemen have also made outside appearances as a choral group. Notes the story, they've "sung for North Street Baptist twice and Layden Memorial Methodist a like number of times."
What happens when there's a fire during class? Said Miller, "The firemen slid down the pole right in the middle of class" and then "come back and [resume] the classes when the fire is put out."
Rescue Office Harold Jones, acting President of the class, could recall only one or two times that "school" was interrupted. At least on his shift. (There were two shifts at this time.) And those fires "didn't amount to much." (The other officers for the 1963-64 term were James E. Warren as Vice President, and Jack Barden as Treasurer.) Click to enlarge:


Raleigh Times photos - July 1964 (left) and July 1961 (right)


Offerings are taken during each service and the monies benefit needy Raleigh families. The class members at Station 6 (comprised of firemen from Stations 4, 5, and 6) also donated for a project to fund bible translators for Brazilian Indians. The firemen sent monthly checks to the project coordinators for about three years.
When Floyd was available to act as teacher, firemen served as substitute teachers: Jones, Charles Wood, and Richard Mabry. Three retired firemen continued to attend classes after leaving the department: V. C. Mims, B. A. Edwards, and M. E. Perry.
Noting this important point, Fire Chief Jack Keeter said "the classes haven't jeopardize fire service at all." And "the firemen stay in their own territory when they attend the classes. The trucks are on hand and they are ready to go to the fire when the alarm rings."
There's also been a side benefit to the station-based classes. Firemen who attended on duty invariably attended church service more frequently, and all of which brings members of the fire department closer to each other.
Added Keeter, "When we were talking about [starting] the classes, we wanted to avoid any mockery and fly-by-night aspects." He added "We wanted to run the classes just as they were run in regular churches."
The firefighters have also had a chance to directly "pay back their debt" to Edenton Street Methodist Church. After a devastating fire in 1956, one of the contributions for rebuilding came from the fire department.
Additional notes, from a Raleigh Times story three years earlier on July 29, 1961:
Sunday school classes were held weekly.
Crews from Station 2 (Memorial Auditorium), Station 3 (East Street), Station 4 (Jefferson Street), and Station 5 (Oberlin Road) attended classes at their station.
However those working at Station 8 (Method Road) were unable to attend, as their station was too far from Stations 1, 6, or 7.
Said Asst. Chief J. M. Burner, Raleigh and Greensboro were the only cities in the south with such organized services. Greensboro firemen started theirs several months earlier.
Classes at Station 6 started in 1956. Classes at Station 7 started on March 3, 1961.
Earl Wilborn was the teacher at Station 6 and Ray Beckler was the teacher at Station 7.
The pianists were the aforementioned Dr. Miller, Ed Cullom, and Mrs. Inez Bailey.
Often the firemen had visitors, from individuals (most common) to entire classes from other churches.
Families of those on-duty were also frequent visitors.
Said Capt. Oscar Summers at Station, the public was cordially invited. Though attendance averaged about ten, there was room for fifty.
And for those who hate going home after church and having to cook, the firemen do the same thing. "No later than thirty minutes after Sunday school, the water was boiling for the corn."
Sources:
Raleigh Times, July 29, 1961.
Raleigh Times, June 20, 1964.
Twelfth anniversary program, November 5, 1967.
+ 7 - 4 | § ¶
BMW vs. Fire Hydrant in Boston - The Rest of the Story
With apologies to Paul Harvey. You probably saw the picture out of Boston last week, of a black BMW parked in front of a fire hydrant, and with one of their jakes trying to attach a supply line. The image was taken and tweeted by the Boston Fire Department. Or maybe you saw a second image of the thing, with the valve attached but the line not charged. There wasn't room with the car there.
This Boston Globe story from Monday detailed the incident, a three-alarm fire at a South End apartment building. Correspondent Jennifer Smith noted that "efforts to battle the blaze were hampered by a BMW station wagon..." etcetera, etcetera. Or as the BFD noted in their tweeted image, "This never helps."
Reporter Yvonne Abrahams has returned to the scene, and written a thoughtful Boston Globe piece on the owner of said illegally parked BMW. The owner's "bout of instant infamy" is a good reminder that "we are more than our mistakes." She writes about how his vehicle came to came to be parked there, his surprise, shock, and regret after learning where he'd parked and what happened, and his reaction to the reactions of others as posted on social media and the web. As you can surmise, or perhaps have felt yourself about the story, the latter involving a lot of outrage.
There are also reactions to the reactions, as the story's comment section shows. Meta comments, guess we'd call them. Pretty easy one for casting stones. Outrage is so very easy, isn't it? Judgment as well, just take a number. We're always in line, ready with our opinions. Certified human trait #1. Just as our capacity for error is certified human trait #2.
But we're more than our mistakes, aren't we?


Boston Fire Department photos
+ 9 - 5 | § ¶
Hydrant Streams > Engine Streams, But When?
Everyone knows the short history of fire suppression in Raleigh. First with buckets or blankets or whatever whatever you. Then the first hand-powered pumping engine in 1819. Then the first steam-powered pumping engine in 1870. Then the first chemical engine in 1878.
Then the first fire hydrants in 1887, which directly powered hand streams. Then the first gasoline-powered pumping engine in 1914. Plus accompanying hand- and building-based suppression systems: pails of water or sand, water or chemical fire extinguishers, chemical fire grenades, sprinker systems, etc.
But when exactly did pumping engine-powered hose streams become the norm? From 1914 forward, arriving firefighters had three choices: "chemicals" (there were chemical tanks on the pumpers and service truck through 1926), hydrant streams, or engine streams.
Here's a chart that helps answer that question. This is excerpted from the yearly "report of fires" ledger book. Each fire call was entered, with details including alarm time, method of receiving alarm, address, owner, occupant, suppression activities, and loss of building and/or contents.
These entries are from October 1931. That year, the form included a section on "How Extinguished" and with options included "With Chemicals," "With Hydrant Streams," and "With Engine Streams."
As indicted, all three options were being used. Thus we can concluded that, as late 1931, "engine pumping" wasn't the exclusive norm. But more data is needed. Such as a review of the entire year, and adjoining years. More to follow... at some point.
Believe hydrant streams fell out of favor that decade, maybe even by mid-decade. The fire report forms in the 1940s were changed and no longer contained that field.
We also need a little more context. Just how frequent or rare were fires, structural or otherwise? How big or small were these incidents? Again, more to follow... at some point!1


1
Just look through all years, and find the last checked box for "hydrant streams," right? Wish it were that simple. The entries are inconsistent from year to year. In 1931, the Fire Chief (or other recorder) included the suppression details. In other years, those fields are left blank. The details were not recorded.
+ 6 - 2 | § ¶
CANCELED - (Another) Wake County Fire Commission Meeting - November 20, 2014
November 18
This meeting has been canceled. It will be rescheduled for a date in December.
November 17
A second meeting of the Wake County Fire Commission will be held this month, on Thursday, November 20, at 7:00 p.m. Different location, however. This time they're meeting at Garner Fire Station 1, 503 W. Main Street.
There's only a single item on the agenda, a presentation on the Cost Sharing, Funding and Service Delivery Analysis Study. Here's a prior blog post about that study, of which the preliminary report was released in September. Read that document (PDF, 3.2M).
Public comments will also be received. There are thirty minutes scheduled for receiving comments, with a maximum of three minutes per person. See the signup sheet at the entrance of the meeting room. Please register if you wish to speak.
+ 4 - 2 | § ¶
Best Fire Report Entry Ever - February 1963
This one's so getting added to my Historic Oakwood narrative...
From Raleigh Fire Department, Daily Report of Fires, February 12, 1963:
Time out: 12:47 p.m.
Time in: 1:45 p.m.
Alarm: Telephone
Address: 216 N. Bloodworth Street
Call Type: Service
Unit: Rescue 1
Nature of Incident: Take alligator out of house.
+ 9 - 5 | § ¶
New Carolinas Fire Page Promotional Video
Carolinas Fire Page has produced their first promotional video, a nifty one-minute clip featuring footage and stills from such fire photography luminaries as Thomas Bab, Bob Bartosz, Jeff Harkey, Julian Harrison, Mike Legeros, Jason Thompson, and Lee Wilson. Here's a page listing the credits. Oh, and CFP dispatchers are wanted. They're the ones that make the system work. Inquire today.

+ 6 - 5 | § ¶
Raleigh Fire Department "Outside Calls" in 1962
Back in the day, the Raleigh Fire Department recorded every emergency call (and requests for service) in an oversized ledger book. Say eighteen by twelve inches in size. There were columns across two pages, with fields for such information as Date, Time(s), How Alarm was Received, Location, Owner of Building, Occupant of Building, Type of Building, Type of Fire, Suppression Equipment Used, and Value and Loss of Building and Contents.
There are ledger books were used from at least the mid 1920s to the mid 1980s. The information was likely recorded by either the Fire Chief or Assistant Fire Chief. There were monthly and annual tallies of data, as notations indicate in margins. By the 1960s, a sheet of paper was inserted that listed the fire deaths of that year. (The carefully formatted information, or summaries therein, were probably or certainly transmitted to the State Department of Insurance.)
In the 1962 record book, all "outside calls" were recorded with a red pencil. This certainly helped more readily locate these entries. Why purpose would that data serve? Could have been anything, from analyzing the amount of mutual aid to considerations for future service needs for future annexations of "fringe areas."
Here's a transcription of the entries from that year. They present a nifty snapshot of their time:
Jan 29, 1962 - Westinghouse (fringe area) - Paint duct - E4, E7, T7, T1
Feb 8 - 2700 Louisburg Road (fringe area) - Abandoned house - E4, E7, T7
Feb 13 - Wayside Furniture Co., US 1 S. - Aid Fairgrounds FD - E8, Tanker 8
Mar 29 - Lake Johnson, Avent Ferry Road - Woods fire - E8, Tanker 8
Apr 5 - Westinghouse, US 1 N. - Wood in joint expansion - E7
Apr 23 - Asbury [?] - House fire - E8, Tanker 8
May 15 - Electric Storage & Battery Co., 2510 Louisburg Road - Tar vat - E4
May 23 - Old Milburnie Road - Raleigh Beach - Man fell in water - R1
May 26 - Service station, Cary "hi-way" - Aid to Fairgrounds FD - E8, Tanker 8
May 27 - Holly Springs Road, Apex - Drowning - R2
Jun 10 - Holiday Inn, US 1 N. - Electric motor - Car 2, Car 3
Oct 17 - State Fairgrounds - Auto show - Car fire - E5
Oct 19 - State Fairgrounds - Industrial Building - Grass fire - E1, E5
Oct 28 - Cary - Heart victim, deceased - R1
Nov 30 - 4736 Wedgewood - Grass fire - E6
Dec 7 - Sunnybrook Road - Filter plant - Grass fire - E3
Also recorded were more than a couple instances of city fire companies filling in at Six Forks Fire Department, such as Engine 4 on November 30, 1962. Wonder if they also assisted in that capacity with Fairgrounds or New Hope? (Those three being the sum of "suburban" fire departments that served the city at the time.)


+ 9 - 2 | § ¶
Chapel Hill Fire Chief Dies - November 15, 1931
Found while doing microfilm research. From the News & Observer, November 16, 1931. Death notice (and funeral report) for Chapel Hill Fire Chief John Lee Foister, who died on November 15. He died of heart failure. He was chief for twenty-nine years, but had been in declining health for several years. (The article doesn't advise if he was active as chief at the time of his death.) His service was conducted at the Baptist Church of Chapel Hill and he was buried in the town cemetary. His pallbearers included fire chiefs from Durham, Greensboro, and High Point. Click once or twice to enlarge:


+ 7 - 5 | § ¶
Nine Killed in Plane Crash at Mount Mitchell - October 5, 1949
Also from the disaster files is the story of a military plane crash at Mount Mitchell. Happened the day before the Nash County school bus incident on Wednesday, October 5, 1949.
As the Raleigh Times reported on October 7, from an AP story, an Air Force C-47 transport crashed about 10:30 a.m. that morning. All nine about were killed. The wreckage was found "six miles from the Blue Ridge Parkway, three-quarters of a mile down on the east side of Mount Mitchell."
All nine were found dead, and the wreckage burned. The plane was found in the morning of the second day of air and ground searchers. "Volunteer crews" of "forest rangers and mountain" aided Army personnel, who were "rushed here" from the Air Force base in Greenville, SC. (Said base located about 100 miles south of the site.)
The searchers were "augmented by a skilled crew of ground searchers" who were flown to the scene from Westover Field, MA. "Army medical personnel" meanwhile "stood by on the mountain."
"It was said at the time two mountain said they heard a noise which could have been the crash of an airplane in the balsam-thatched peaks." The men from the Busick community "immediately gave the alarm." The plane crashed in a "heavily timbered area near a rough road, once the bed of a lumber railroad."
When the plane left Washington-Boling Air Force Base at 8:55 a.m., it had about nine hours worth of fuel. Its destination was Mobile, AL. The plane crashed into the "forested slope of the cloud-shrouded mountain" which is 6,684-feet high.
The Douglas C-47 was the military counterpart of the popular two-engine Douglas DC-3.
Bomber Crash in 1944
Five years earlier, an Army B-24 bomber crashed near Mount Mitchell. The accident occurred about 11:30 p.m. on June 13, 1944. All ten crew members were killed after the plane, on a training flight from Chatham Field in Savannah, "ploughed into Green Knob Mountain." As reported the Burlington Times-News the next day.
The crash occurred in McDowell County, near Mount Mitchell, and a mile and a half from the Blue Ridge Parkway. Memo to self: Add both of these crashes to my deadlest disasters database.
Air Ambulance Crash in 1966
Two decades later, an air ambulance crashed on Sunday night, May 22, 1966. The Piper Comanche had disappeared on a trip from Memphis to Marion, NC. They were traveling there to retrieve the body of a "former Memphis man who had died of a heart attack while visiting the mountains." (Again reported by the Times-News.)
Civil Air Patrol search missions (ground and air) were planned for Monday. The wreckage was located early that morning, about 7:15 a.m. It was found near the top of the mountain, at an elevation of "about 6,200 to 6,300 feet." The wreckage was found just below an old parking lot for tourists. Both crew members had been killed.
Here's a YouTube video by the user summitoutdoors posted in 2013, who filmed himself and hikers at the crash site. Significant pieces of the fuselage and tail section still remain on the mountain:

Sources:
Raleigh Times, October 7, 1949
The Times News, June 14, 1944
+ 4 - 6 | § ¶
Seven School Children Killed in Bus Accident - October 6, 1949
From the disaster files. On Thursday morning, October 6, 1949, a school bus full of children and an ice truck collided in Nash County. Reported the Raleigh Times that day, the bus was "packed with children" when the two vehicles "crashed together" after a blind curve on a narrow wooden bridge. Six children were killed and fourteen were injured.
Some seventy pupils were aboard the bus, which had seats for forty-two. The collision ripped a "hold a yard square" on the driver's side. "Screaming children, books, and lunch baskets littered the swamp-bordered road side." The victims were identify as Judie Massey, Joanne Debnam, and Carolyn Debnam of Zebulon, Route 1; Jean Bryant of Zebulon, Route 3; and Robert Carter and Julian Bryant of Middlesex, Route 1.
The paper also reported that Bobby Lee Strickland, of Middlesex, Route 2, was in "very critical condition and expected to die." He passed away within the day. The injured included more children from Zebulon and Middlesex.
Most of the children were being transported to Ferrells Grammer School, about a mile from the accident site, and about thirty miles east of Raleigh. Families living in the neighborhood "picked up the injured and rushed them to doctors' offices and hospitals over a wide area."
The route was described as a "bad road with a narrow bridge" by the school principle. There was a blind curve approaching the bridge, with views obstructed by roadside grown. The following day's newspaper included photos of the road as drivers would see them.
The ice truck had stopped at the bridge when the bus hit it. The bus was traveling an estimated 25 miles per hour. The impact ripped a nine-foot hole along the side, and sent the bus rolling 152 feet (backward?). There was a "two-foot, three-inch clearance" for the two vehicles to pass.
Many of the injured students were standing, and were thrown to the floor at the time of impact. The bus was overloaded due to a fleet shortage. The school was supposed to have four buses, but only three were operating. The newspaper reported that a coroner's inquest was planned for 10:00 a.m. the following day in Nashville. (He cleared both drivers but noted that highway and school officials were criminally negligent. The ice truck, by the way, was owned by the Zebulon Ice and Coal Company.)
The driver of the bus was a student. The front page of the Raleigh Times also included a short feature commending the safety record of the state's school-aged bus drivers. In another short article, the newspaper cited that thirty-five school children had died in bus accidents since 1933. The two worst each killed four students.
In November 1936, in Cumberland County, a bus collided with a freight van, killing four and injuring eighteen. On March 4, 1946, a school bus ran off a bridge in Franklin County, killing four and injuring ten or more.
The caption for this front page photo on October 6 was "BATTERED SCHOOL BUS AFTER TRAGIC ACCIDENT - Photo [below] was taken early Thursday morning shortly after this Nash County school bus had crashed into an ice truck on a bridge near Middlesex causing the deaths of six young school children and send at least 18 others to scattered hospitals with injuries, some of which were described by doctors as serious. The big gaping hole is shown in the side of the bus where it made impact with the truck as the two vehicles met on the bridge. It was one of the worst school bus accidents in the State's history." Click to slightly enlarge:


+ 7 - 3 | § ¶
Today's Pedestrian Bridge Collapse in Raleigh
Here's a recap of today's structural collapse on the north Raleigh campus of Wake Technical Community College. Dispatched initially for Engine 19 at 10:18 a.m., for an injured person. Quickly upgraded with a confined space rescue assignment, which included such fire department resources as Rescue 1, Squad 15, Ladder 3 (special trained for technical rescue), Battalion 5 (rescue chief), and USAR 801 (swift water unit staffed by Engine 25, though members trained in multiple rescue disciplines).
Arriving units found a 250-foot pedestrian bridge in a wooded area, with the center span collapsed. (The 140-section fell from a height of approximately forty feet.) Five patients found, but neither trapped, entrapped, or pinned. Four with serious injuries and non-ambulatory, and classified as trauma due to mechanism of injury. Fifth victim pronounced dead on scene. Four ambulances responded.
The bridge crossed a wooded area on campus and crossed a creek to connect with a parking deck on Success Way. The wetland terrain was a challenge for responders, for assessing, packaging, and extracting the patients. The center span collapsed as workers were pouring concrete onto it.
First EMS unit arrived six minutes later. Last one left the scene with a patient, thirty-three minutes after the incident started. All patients transported to WakeMed. There were no students at the accident site, only construction workers.
Fire response included E19, E28, L5, L3, Sq15, R1, A1, B1, B5, Haz-Mat 2, USAR 1, USAR 801. EMS response included EMS 36, EMS 10, EMS 3, EMS 15, Medic 93, District 3, and Chief 101. Other units included WC7.
Media: WNCN, WRAL, WTVD, News & Observer.



WTVD photo
+ 6 - 2 | § ¶
Service Trucks of Raleigh and Cary
Top to bottom, left to right. Credits Lee Wilson (LW), Mike Legeros (MJL), Cary Fire Department (CFD), Jeff Harkey (JH), Richard Adleman Collection (RAC), and News & Observer (N&O).
2008 Pierce Velocity - New reserve rescue (LW)
1995 Mack/Craft (LW)
1994 Seagrave/Marion (LW)
1993 Pierce (MJL)
1975 GMC/Alexander (LW)
1957 Chevy (CFD)
1980 Ford/RFD - New chassis after 1979 accident (JH)
1971 Chevy (LW)
1964 GMC (RAC)
1963 Ford/RFD (N&O)
Related postings:
Click once or twice to enlarge:

+ 5 - 5 | § ¶
One-Page Summary of Fires in Historic Oakwood
Created this one-page research summary for a short talk tomorrow night, to the Historic Oakwood neighborhood association. View the handout (PDF). See this prior posting for information about the project. Read the research results (PDF).


+ 9 - 5 | § ¶
Judge Biggs, Issac Hunter, One Fire, and a Lot of History
Recently found this Raleigh Times story in my files from Monday, December 6, 1976. About a fire at the vacant Biggs Estate the day before. The two-story house was located on the west side of [then] Old Wake Forest Road, at the intersection of [then] New Hope Church Road. (Today, that place is the North Raleigh Hilton at the intersection of Wake Forest Road and St. Albans Drive.)
The $250,000 mansion was the residence of the late J. Crawford Biggs. Once Solicitor General under President Franklin Roosevelt, "Judge Biggs" was a law partner of J. Melville Broughton, the former North Carolina Governor and United States Senator. His house was called the Biggs Place and was formerly a country [manor] named Hardimont. It was built in the 1920s (also said the story) by a "Frenchman." More on those points in a moment.
The house had been vacant since the estate was auctioned that October. The furnishings were recently sold and the house was scheduled for demolition. The fire started in the rear of the kitchen on the first floor. Flames then extended through an elevator shaft to the second floor, attic, and across the roof.
It was reported about 3:45 p.m. Two engines, two ladders, one rescue, and about eighteen firefighters answered the call. Firefighters battled the blaze for about three hours. Two rooms, two porches, and part of the attic were destroyed. Those were details from the newspaper, but let's dig deeper. There's much, much more to this story.

Raleigh Times photograph
Hardimont
The Biggs Estate was built by Andre L. Causee (the aforementioned "Frenchman") circa 1914. He acquired the property ten years earlier, and designed and built a huge country manor that he named The Causee Place. He later renamed the place Hardimont.
Causee sold the property in 1919 to Raleigh developers Daniel Allen (see: Dan Allen Drive) and A. J. Honeycutt. They advertised the Hardimont as "the most desirable suburban home in our knowledge." The house also served as a temporary home for the Carolina Country Club in 1921. Click to enlarge:


The house was sold to James Crawford Biggs in 1922. He and his wife Margie were "major figures in Raleigh society."1 They entertained many notables at Hardimont, such as Franklin D. and Eleanor Roosevelt, Adlai Stevens, and William Jennings Bryan. Their house was known as a location for "elegant parties and dinners" that sometimes included "silver service for up to 500 people."2
Isaac Hunter's Tavern
Wait, you say, isn't this right around where Isaac Hunter's tavern was located? The meeting place that led to the creation of Raleigh and Wake County some two hundred years ago? Yes!
Hardimont was located on the same site. In fact, the house sat directly behind the old tavern. Hardimont was a stone structure with a huge semi-circular driveway framed with boxwoods. The yard was called the "grove" and was populated with three (?) trees named the Lafayette Oaks.3
The road bed of the old Stage Road was incorporated into the driveway. There were also "lovely formal gardens" behind the house. Here's an aerial view from 1965:

READ MORE
+ 6 - 3 | § ¶
Swift Creek's New Tanker
Lee Wilson yesterday photographed Swift Creek's new Tanker 2, a 2014 International/Rosenbauer 2500/200 500/2000. Was delivered on November 10. The old Tanker 2 was sold to Woodsale FD in Person County. See more photos. This was the third and last delivered in Wake County, following tankers for Fairview and Wake New Hope. See Lee's other albums for photos of those.



Lee Wilson photos
+ 5 - 4 | § ¶
Two Alarms on Royal Anne Lane
Two alarms were struck today (only the second for the year?) at 725 Royal Anne Lane, at an apartment fire in north Raleigh. The fire department was dispatched at 2:18 p.m. Ladder 1 was first on scene, with heavy smoke and fire showing from the roof and third floor of a three-story, twelve-unit, wood-frame apartment building with 12,924 square-feet. Built 1994. They also had their own hydrant, in front of the structure. Rescue 1, Squad 15 (which laid in wet), and Engine 4 were next arriving.

Crews entered with a line and began searches as Ladder 1 and second due Ladder 3 prepared for aerial operations. (Building evacuation was already underway with maintenance alerting residents.) After about nine minutes, the last crews had exited the building and aerial operations started. (About 2:30 p.m.) One portable monitor and two hand lines were also used outside. A natural gas line was also burning on the side of the structure.
The Division Chief (Car 20) arrived and assumed command. He requested a second alarm, which was dispatched about 2:44 p.m. Staging was located on Six Forks Road. The majority of the fire was knocked down within, say, twenty minutes of aerial operations. The fire was contained to second and third floors, and with much of the roof burned off.
Extended extinguishment ensued, as well as the remaining primary searches. Due to the volume of water, the structure was deemed unsafe, and entry was minimized. Dispatched at 2:18 p.m. Controlled at 3:23 p.m. Raleigh police, Wake County Fire Services, and ATF assisted with investigation.
Cause was determined as accidental due to improperly smoking materials. Watch your butts! All twelve apartments were rendered uninhabitable. Twenty-four people were displaced plus numerous pets. Two dogs and one cat were resuscitated by Wake EMS.
First alarm: E4, Sq15, E9, E16, L1, L3, R1, B5, B1, A1, C20, C420, C401; Second alarm: E18, E19, E17, L2, L5, B3; Plus C14 (Safety Officer), C5; Medical EMS 3, EMS 5, EMS 6, EMS 11, EMS 38, M95, D4, T1. Coverage included E26 to Sta 18, L7 to Sta 16, E13 to Sta 15. Companies to remain on scene until 0800 hours the following morning, with relief companies rotated through the night
Alas, Legeros couldn't get there until after work. See his aftermath photos. Here are media links: WNCN, WRAL, WTVD, News & Observer.

+ 7 - 2 | § ¶
Videos of Rescue 1 and Squad 14 Responding
Since acquiring one of those magic devices called a smart phone, Yours Truly has been shooting short video clips of fire and EMS vehicles responding to calls. Prety easy to make happen. Listen for companies or units that are either leaving a station that you're driving near, or will be responding along a route that you're also traveling on. Get there before they leave (or drive by) and voila. These get posted to Facebook as they happen. Have started uploading a few to YouTube as individual clips. See my video channel for a couple compilations of earlier ones.


+ 8 - 3 | § ¶
Wide Views of Station 29
Here are a pair of panoramic photos of Station 29, currently under construction at 12117 Leesville Road. The three-bay facility is scheduled to be completed in December. See earlier construction photos (and to which these will be added soon). Click once or twice to enlarge:


+ 8 - 2 | § ¶
Cary Changes to P25 Radio System
On Monday, November 3, the town of Cary switched to a new P25 radio system. Thus monitoring the fire department will require some changes to your equipment and configuration therein. For starters, the new system is digital. And that means a more expensive scanner if you don't already have one.
Some of the talkgroups on the old analog system are being patched, so you may still be able to hear those. Such as Mutual Aid 11C through 15C. But that ends in early 2015. And the police frequencies are now encrypted. Including dispatch. So no mo po-po.
Here's a RadioReference.com forum thread on the subject, including instructions for going forward. You'll need to create a "system" in your programmable digital trunking scanner and enter the new data. Here's that information.
Crossing fingers that Cary fire will finally be more reception-able both here at the house and my, ahem, workplace in Cary.
+ 5 - 3 | § ¶
My Facebook Feature Request List
Facebook is the world's greatest invention for connecting people and communities, at least in recent years. But it still doesn't work as well as it could. Here then are my suggestions for functional improvements:
Friend + Follow - When I am accepting a friend request, please ask me if I also want to follow that person. e.g., see their status updates in my news feed. This would save me the step of unfollowing that person immediately after accepting their request. (What, it's impolite to be someone's friend on Facebook, but not see everything they post? Guilty as charged. You'd better unfriend me...)
Remove Tag + Expiration Date - I'm entirely happy for folks to tag me in postings to their own wall. But maybe I'd like the tag to expire after a few days. Or a few weeks. Thus my making my older news feed entrees exclusive to content that I've added or created. Maybe the Remove Tag selection should include a second Remove Tag After One Week or Remove Tag After One Month.
Undo Feature for Fat Fingers - How to stop receiving notifications of a particular posting? Click the arrow in the right corner and choose the appropriate menu option. But here's a problem. On mobile devices, the option to "turn off notifications" sits right below "I don't want to see this." And if you have fat fingers (or are clicking while walking, jogging, jumping, etc.), you'll invariably click the wrong one. How about an undo feature there?
Please No Notifications For Likes - This feature might already be there, as I haven't checked lately. Love posting stuff to Facebook. Don't love getting notified every time someone clicks "like." Thus I'm doing a second step after every status update and after every posted photo. (Takes forEVER.) Click "Stop Notifications." Works great, except now I don't get a notification when someone adds a comment. (My ego is very delicate.) Quite annoying. Please remedy.
Global Stop Notifications - Related to above, when I'm posting two or more photos, how about a global option for "stop/get notifications for all photos" that are being posted? Or that are present in an album?
Fast Toggle For Name Suggestions - You know what's annoying? Trying to type a long-winded status update while Facebook keeps suggesting a matching name every third word. How about a easy-to-find option for ad hoc disabling? Yup, sounds just like the typical whiny user. I like this feature when I need it, and hate this feature when I don't need it.
Collapse and Expand Me, Baby - Would love a "collapsed" view of newsfeeds, both mine and other peoples. This would enable far faster browsing of old photos. Way more postings would be displayed on the screen. And for mobile users, far less data would be required, for loading those postings.
Searching People's Wall - Love that you can search the content in Facebook groups. How 'bout adding that for regular people? You know, the ones that eat their fair share of fiber? (Lee Wilson, we're talking about you. Love those apparatus pictures, but just try to find a specific one some months later!)
Really Deleting Old Postings - This might be a bug since fixed, but I observed several months ago that deleted postings from my wall (notably of numerous years ago) had returned. Not welcome. Uncool.
Thanks for listening. Hope you, ahem, liked it.
+ 6 - 4 | § ¶
"The Target Market Considered the Word 'Sausage' Counterproductive"
That's the quote of the day and no snickering please. Can you guess the issue? That's right, Jones Sausage Road in Garner and recommendations to change the road's name. Why are they changing that piece of local history?
The road passes the site of the now-demolished ConAgra, which closed after an industrial explosion in 2011. (Legeros incident photos and corresponding blog posting.) The site's being repurposed as an industrial park. (See some through-the-fence pictures during demolition. Just a handful.)
The Garner Economic Development Corporation is working to attract developers. And their strategtic includes a recommendation to change the road name. The aforementioned quote comes from Rev. Elmo Vance, a board member and what he wrote in a memo to town council. Here's that story, from the Garner-Cleveland Record.
As for the old Jones Sausage Sanderford sausage plant that's nearby, here's a handful of pictures of that property in present day. (Substantially smaller facility.) Readers can add historical details about both properties.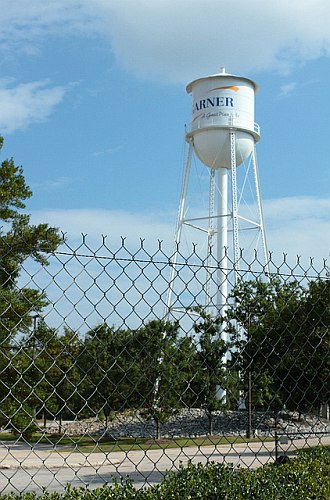 + 6 - 2 | § ¶
Raleigh Apparatus Accident in 1984 (and Some History)
On January 21, 1984, Engine 7 was one of three trucks responding to a reported house fire at 901 Lane Street. As the apparatus was heading west on Oakwood Street at the intersection with Hill Street, it was struck by a passenger car.
Engine 7 had come to a partial stop at the light and "was starting up again" when the northbound 1979 Ford Thunderbird came through the intersection. The vehicles collided and the impact threw Firefighter Phyllis Webb against her jump seat.
Rescue 7 was subsequently dispatched and they transported her to Wake Medical center for treatment of possibly fractured ribs. Reported the Raleigh Times, she was in "satisfactory condition" said a hospital spokesperson.
Damage to the apparatus was minor: left from bumper and headline. The car was badly damaged. As for the fire on Lane Street it was quickly extinguished, noted District Chief Ronnie Atkinson. Cause was a gas stove and damage was minimal.
Chief Atkinson declined to indicate if the apparatus had come to a complete stop, or if the siren was operating at the time of the incident.
Histories of Accidents
Now for the historical question, how many other apparatus accidents in Raleigh have resulted in firefighter injuries? Let's take a look. (See my fire department timelines for more detail on each these.)
Motor Apparatus
2011 - Aug 19 - Engine 2 struck by passenger car while operating on I-40 at Hammond Road. Two firefighters transported with minor injuries.
2009 - July 10 - Ladder 4 overturns at Dawson and South streets - Three firefighters transported with minor injuries.
1990 - Feb 25 - Engine 5 overturns at Wilmington and Smithfield streets - One aboard, driver with minor injuries.
1985 - Jan 20 - Engine 13 versus building at South McDowell and Lenoir streets. Driver transported with minor injuries.
1984 - Jan 21 - See above blog post.
1982 - Jul 4 - Engine 5 leaves roadway on Pullen Drive near Cates Avenue. Two firefighters transported with minor injuries.
1979 - May 31 - Truck 7 collides with automobile at Raleigh Boulevard and Milburnie Road. Two firefighters transported for observation.
1952 - Nov 14 - Engine 6 overturns on Brooks Avenue at Lewis Farm Road. Five aboard, three with minor injuries, plus Captain James White with serious injuries, and Driver Vernon Smith with very serious injuries, including leg amputation. He underwent over two dozen operations before succumbing to his injuries on March 10, 1956. He was the first line-of-duty death for the Raleigh Fire Department.
1952 - Jul 7 - Engine 6 collides with telephone pole on Beechridge Road near Lochmore Drive. Two firefighters injured. One is treated at hospital. The 1950 Mack is removed from service for repair. The replacement reserve truck is a 1926 American LaFrance pumper that suffers a mechanical failure in November. See above.
1951 - Feb 8 - Engine 3 collides with city bus and building. One firefighter transported with minor injuries.
1947 - Sep 11 - Squad truck collides with Greyhound bus at Blount and Edenton streets. Two board, both thrown from apparatus. Driver Roy High and Fireman Harold S. Stephenson, both with serious injuries. Both recover but High does not return to active duty, and becomes a veteran dispatcher who serves for two decades until retiring.
Horse-Drawn
1912 - Dec 21 - Hose wagon collides with street car on Blount Street. Two injured, along with horse. The horse is euthanized.
1912 - Nov 12 - Hose wagon accident on South Dawson Street. Firefighter thrown, uninjured.
1912 - Jun 10 - Hose wagons collide at Fayetteville and Hargett streets. One firefighter injured.
1911 - Dec 30 - Chief buggy accident on Hillsboro Street. Fire Chief and firefighter injured.
1911 - Jul 1 - Hose wagon accident on East Davie Street. Firefighter thrown, injured, minor.
1910 - Feb 8 - Hose wagon accident at Fayetteville and South streets. Firefighter thrown, injured.
1907 - Jan 21 - Hose wagon accident on North East Street. Three firefighters thrown, injured.
1903 - Jul 29 - Hose wagon overturns on New Bern Avenue and Person Street. Three firefighters injured.
+ 14 - 5 | § ¶
UPDATED - Remembering the Raleigh Speedway
November 5, 2014
Found a couple aerial photographs of the old speedway, via this blog posting from Mark Turner. Top is a picture of a picture from 1960. Bottom is from 1965, from courtesy of the North Carolina Geological Survey. Click to slightly enlarge:



June 5, 2011
Today's News & Observer features a nifty retrospective by researcher Teresa Leonard (read her Past Times blog) about the Southland Speedway, renamed the Raleigh Speedway in 1953 when it hosted its first NASCAR race. Alas, the track closed five years later. Reasons included a city-county ban on Sunday racing and neighbors grumbling about the noise. We've blogged about the race track before, about a double-fatalty crash in 1953. And here's an old map excerpt showing the track location. Read today's article, which includes this splendid photo of the track in action. Click to slightly enlarge:


+ 5 - 6 | § ¶
Face Lift for Wake Forest Station 5
Lee Wilson yesterday photographed the old Falls fire station which is now Wake Forest Station 5. The building has had a facelift with an attractive stone exterior added on the front. Originally the Falls Community Center, the one-story wooden building was erected in 1960. It faced Falls of Neuse Road and housed the formed Falls Fire Department after they organized in 1970. What was the building's original footprint and configuration? Good question! Let's look to readers.
On July 25, 2011, the Falls Fire Department merged with the Wake Forest Fire Department. The Falls station became Wake Forest Station 5. Here's a prior blog posting about that. Also that year, Falls of Neuse Road was realigned to meet New Falls of Neuse Road at a newly opened bridge over the Neuse River. See blog posting. The old section of Falls of Neuse Road in front of the fire station was renamed Holmes Hollow Road. The fire station has the same numbers are before, 11908.
Though the stone work is complete, the new signage hasn't been added to the building yet. We'll keep an eye out. See more photos from Lee.



Lee Wilson photo
+ 6 - 2 | § ¶
Application Period Closing for Wake County Fire Academy 7
November 6
The application process for Wake County Fire Academy Recruit Class 7 will close on November 14, 2014. Applications must be submitted no later than 5:00 PM. See below for information related to the application process. Please contact Ricky Dorsey at rdorsey@wakegov.com or 919-856-6345 if you have questions. Good luck!
September 4
Applications are now being accepted for Wake County Fire Academy Recruit Class 7. The academy begins on January 5, 2015 and graduates in late June 2015. The academy is twenty-five weeks, and the hours are primarily Monday through Friday, 8:00 a.m. to 5:00 p.m. It's held at the Wake County Fire Training Center in New Hill, NC.
Students who complete the program receive certifications in Firefighter II, Hazardous Materials Responder, EMT Basic, ICS 100 & 200, Firefighter Rescue, Firefighter Survival, Technical Rescuer, and SCBA Fit Testing. Requirements include eighteen years of age and affiliation with a fire department.
Here are the necessary documents, including application forms and a brochure about the academy. Good luck to everyone!
+ 5 - 2 | § ¶
Summerville Bunnlevel's New Old Telesqurt
Here's a blast from the past for anyone from the Twin Cities area, such as myself. This 1992 International/General telesqurt (1500/500/65') arrived in Harnett County yesterday from Falcon Heights, MN. That's a suburb of St. Paul in Ramsey County. (Google Maps says a mere 1,225 mile driving distance.) It was purchased by the Summerville Bunnlevel Fire Department in Lillington. (BFD merged with SFD in 2011.) Has about 20,000 miles on the thing, as photographer Lee Wilson notes. See more photos.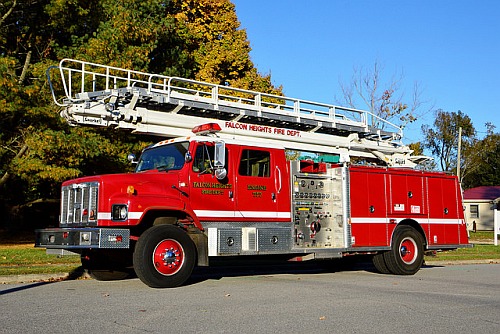 + 5 - 1 | § ¶
Fewer Major Fires in Raleigh
As you've ever experienced or observed, there are fewer major fires these days in the Capitol City. This year, the count of extra alarm fires appears to be exactly one:
3/23/14 - 611 Peyton - Apartments - 2 alarms
And in the two prior years, but six and five respectively. Here's that data, feel free to question or challenge (e.g., help with validation):
8/24/2013 - 5024 Manor Valley - Apartments - 2
5/31/2013 - 910 Tryon Hill - Multi-Use - 2
5/21/2013 - 3216 Calumet - Apartments - 2
5/8/2013 - 427 Woodburn - Commercial - 2
4/27/2013 - 1501 Graduate - Apartments - 2

12/26/2012 - 311 Glenwood - Commercial - 2
11/26/2012 - 4608 Brockton– Apartments? - 2
11/2/2012 - 6614 Lake Hill - Apartments - 2
10/5/2012 - 6615 Chapel Hill - Commercial - 2
9/28/2012 - 4417 Pleasant Valley - Commercial - 2
7/28/2012 - 5500 Hillsborough - Commercial - 2
Thus, for the last three years, the count of major fires has been one (2014), five (2013), and six (2012). Which is quite a reduction compared to the two prior years, twenty in 2011 and twelve in 2010. Let's look at the totals going back a double decade:
| | |
| --- | --- |
| 2014 | 1 |
| 2013 | 5 |
| 2012 | 6 |
| 2011 | 20 |
| 2010 | 12 |

| | |
| --- | --- |
| 2009 | 10 |
| 2008 | 19 |
| 2007 | 15 |
| 2006 | 20 |
| 2005 | 12 |
| 2004 | 20 |
| 2003 | 7 |
| 2002 | 10 |
| 2001 | 6 |
| 2000 | 10 |

| | |
| --- | --- |
| 1999 | 12 |
| 1998 | 16 |
| 1997 | 8 |
| 1996 | 11 |
| 1995 | 12 |
| 1994 | 10 |
| 1993 | 13 |
| 1992 | 13 |
| 1991 | 8 |
| 1990 | 9 |
Sources for those numbers? Legeros records, compiled from any and every source over the last decades-plus. (And here's a related posting from 2009 along those lines.)
About The Numbers
What's the criteria for a "major fire?" Glad you asked. It's either (a.) second-alarm or higher, or (b.) the arrival designation "major working fire" which was used until recent years, or (c.) the much-earlier arrival designation "Code III." Also, we're talking only structure fires plus one combination brush/structure fire, 2/10/08 at Six Forks and Newton roads.
Looking at these numbers, what conclusions can we or should we draw? The obvious one is that major fires are definitely decreasing and probably will continue decreasing. What do you think? Confirmed or too early to tell?
There's also a seeming increase in the early 2000s. What should we make of that?
Let's talk about labels. Just because a fire was called a major fire doesn't mean the quantity of fire (or resource needs for extinguishment) are equal across each and all years. (And what about "regular" working fires that were pretty darn big, but kept at a single alarm? Maybe a different officer or era of officer would have "struck the box" again.)
The better metrics might include, say, volume of fire or amount of damage. Or perhaps total people hours required, for all performed tasks. But since your friendly neighborhood fire historian only has this particular data...
Recent Operations Changes
What's caused or contributed to the recent decline? Here are some recent operational changes that have likely had an impact:
8/1/13 – New fireground procedures. Includes second water supply established. Culmination of two-year project updating engine, ladder, rescue fire ground procedures.
2/5/13 – Squad companies and heavy rescue company added, fifth battalion in service.
12/16/11 – Includes second ladder added on multi-residential, commercial, industrial fires. Fourth engine added, moved from working fire dispatch.
Fall 2011 – Portable personal monitors added.
Summer 2011 – New radio procedures, including call signs, six-point size-up, elimination of MWF designator.
6/8/11 – EFD activated. New call types, call criteria, and according response levels.
Sources? Earlier blog postings and back issues of the trusty Raleigh Fire Department newsletter. What earlier year/decade Operations changes should be added to this list? Fourth Battalion in 2004? New CAD system in 2003?
Office of the Fire Marshal
Next is the question of fire inspection and fire protection systems, and their impact on our data. Milestones that come to mind include the addition of a platoon Deputy Fire Marshal in 2010, the moving of plans review to the fire department in 2006, and the addition of the first Fire Protection Engineer in 1992.
Looking at OFM staffing, there's a visible increase in recent years. Authorized positions in FY12 (32), FY11-08 (25), FY07 (21, includes eight positions moved from Building Construction), FY06-96 (13), FY95-93 (12), FY92 (10), FY91 (8), FY90 (7). Source for those are annual budget documents. Again, feel free to validate my data!
More information is probably (certainly?) needed, and by better minds than myself. Someone with an eye to building construction and code enforcement could comment better. Surely the codes and technologies have changed and with notable leaps in improvement.
We'd also benefit from some real estate data, or a few building historians. What's the change look like for fire load over the last twenty-plus years? Have some or many or most of the higher-risk properties burned or been demolished or been upgraded with sprinkler systems?
What are the sprinkler system milestones (locally, statewide, nationally), as well? That would be helpful to include.
Conclusions
Major fires appear to be in decline as compared to prior years and decades. Suppression is a big piece of the puzzle, but so is prevention. Need more information. Need more data.
Good fodder for discussion, speculation, or continued analysis.
+ 4 - 2 | § ¶
Wake County Fire Commission Meeting - November 6, 2014
The next meeting of the Wake County Fire Commission is Thursday, November 6, at 7:00 p.m. The location is the Wake County EMS Training Facility, in the lower level of the Wake County Commons Building, 4011 Carya Drive. The documents for the meeting are linked below.

Agenda
Meeting Called to Order: Chairman Lucius Jones

Invocation
Roll of Members Present

Items of Business

Approval of Agenda
Adoption of Minutes for September 18, 2014 Regular Meetingg

Regular Agenda

Consider Budget Committee Recommendation for FY 2015 Apparatus Purchases
Consider Approval of Fire Commission Standing Committee Member Appointments

Consider Approval of Calendar Year 2015 Meeting Dates

Information Agenda

Fire Tax Financial Report
Chair Report
Fire Services Director Report

Other Business
Public Comments:

Comments from the public will be received at the time appointed by the Chairman of the Fire Commission for 30 minutes maximum time allotted, with a maximum of 3 minutes per person. A signup sheet for those who wish to speak during the public comments section of the meeting is located at the entrance of the meeting room.

Adjournment - Next Meeting November 20, 2014
Documents
Agenda packet (PDF)
+ 5 - 2 | § ¶
City Firefighters Who Lived in Historic Oakwood
Did you dive into my prior posting on this subject? The accompanying research document (PDF) included a short list of some Raleigh firemen who lived in historic Oakwood.
Below is an expanded version of that list, drawn from additional city directory research. Notice the title of this posting says "city firefighters." That's because they're listed as such in said directories.
City directories, including those published for Raleigh, traditionally listed a person's occupation. For Raleigh firefighters, they're listed as "city firefighter." And with digital versions of these directories now available (see this posting), finding firefighter addresses is practically a breeze!
Simply download your own copy of the directory file, open in your PDF reader, and commence a keyword search. The files have already been OCR (optical character recognition) enabled. They're fully searchable!


Trust me, these directories (for Raleigh and other North Carolina cities) are an absolute blast to browse. Particularly as each directory contains detailed information on community, residents, businesses, and streets. e.g., a street-by-street index. The site has Raleigh volumes from 1875 to 1963. A person could spend hours in any single one.
Now, for the latest data:
522 N. Bloodworth - Lucius Q. Godwin, including 1940s, 1950s
701 N. Boundary - Oscar Summers, 1943, 1954
410 N. East - F. Laurel Blake, 1954
521 N. East - Charles A. Doan, 1954
532 N. East - Bernard C. Dowd, 1943
704 N. East - L. Grimes Stephenson, 1943
706 N. East - W. Ernest Holland, from circa 1925 (built) to 1960s
226 Elm - Robert B. Bland, 1954
512 E. Franklin - W. Ernest Holland, from 1914 to… ?
632 E. Franklin - Robert G. Wiggs, 1943
628 E. Franklin - Norman E. Conyers, including late 1950s and early 1960s
710 E. Franklin - Oscar Summers, 1963
711 E. Franklin - Roy R. High, 1963
408 New Bern - Willis Choplin, from circa 1920 (built) to 1950s
519 E. Jones - Thomas R. Gresham, 1954
536 E. Jones - R. Glenn Davis, 1933
536 ½ E. Jones - J. Roy King, 1943
511 Oakwood - George E. Pearce, 1943
307 Pace - John D. Grimes, 1933, 1943
Note: Single years listed above reflect City Directory entries.