+ 14 - 7 | § ¶
Robeson County Firefighter Dies at Station, Updated
Parkton Volunteer Fire Department Firefighter James Walters Sr., 57, died of an apparent heart attack on Saturday night, after collapsing while on duty at the fire station. He and another firefighter were doing paperwork at the time he collapsed. CPR was performed at the station, and a defibrillator was used. Emergency medical crews took him to the Cape Fear Valley Medical Center, where he was pronounced dead shortly after arrival. Walters was a training officer. His wife Jackie also works for the department. More information is forthcoming. Sources: Firefighter Close Calls, FireNews, WRAL.


WRAL photo


Monday evening update, funeral arrangements, from FireNews:
Visitation will be Thursday, February 3, from 18:00 to 21:00 hours at the First Baptist Church, 195 W. David Parnell Street, Parkton, NC, 28371. The funeral will be Friday, February 4 at 14:00 hours at the First Baptist Church. A full fire department honors funeral is planned.
+ 12 - 7 | § ¶
What Dark Looks Like
Here's another photo from last night's water search operations on Falls Lake. This is facing north on Six Forks Road, several or a dozen feet past the parked emergency vehicles. Edge of the bridge before Upper Bartons Landing boat launch. Looking uphill. What does everyone think, is this a realistic representation of a dark country road? Or has the camera and its exposure rendered the thing even darker than it really was. You tell me.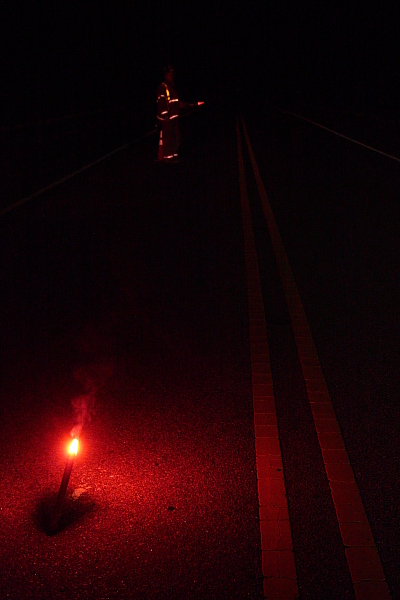 + 8 - 2 | § ¶
How New Bern Prepares For Boat Fires
Guess it's boat day Monday. From a reader, here's a New Bern Sun Journal story about how the New Bern Fire Department prepares for boat fires. The context is recent marina fire in Washington. That's the department's 25-foot Boston Whaler pictured below.



Byron Holland/Sun Journal
+ 11 - 3 | § ¶
Morehead City Ship Explosion Footage, 1961
While using Google and trying to find the length of Morehead City's fireboat, this Youtube clip presented itself. It's camera-shot video of projected color film footage of the USNS Potomac, which exploded and burned at the state port on September 26, 1961. We've blogged about that history before. Read the story, then watch the footage. Pretty cool.



+ 9 - 5 | § ¶
Charlotte's New Fire Boat
From the Charlotte Fire Department's You Tube channel, here's some footage of their recently delivered Fire Boat 38. The Response FR-30J is a 30-foot craft with a welded aluminum hull, built by Viking Welding & Fabrication in Kensington, NH. The boat will substantially increase response capabilities in and along Lake Wylie. It can also be transported by trailer to other area lakes as needed.
Fire Station 38 is located at 12100 Shopton Road West and includes a three-bay boat house on the water. (See small photo of the boat house on this station page.) Says this page found on Google, the boat house has been used to house a dive rescue pontoon boat, a wildlife officer's boat, and a citizen's patrol boat owned by CMPD.
Neat boat and great clip. Love the hard-rockin' soundtrack! And what's that steam-stack in the background? Nuclear plant? Next question, so how many other 30-foot or larger fire boats are operated either inland or at the coast in North Carolina? We've blogged about Wilmington's fireboat history before. Cornelius-Lemley FD in Mecklenburg County has a 33-footer for use on Lake Norman. Who else has big boats?

+ 6 - 4 | § ¶
This Evening's Water Search
That's Bay Leaf Fire Department Boat 2 on the west side of the Six Forks Road Bridge, just south of the Upper Barton's Creek boat landing. They've been on scene for a couple hours-- along with boats from Stony Hill and Falls fire departments-- searching for a missing kayaker. A helicopter from the State Highway Patrol is also aiding in the search. Other participating agencies including Six Forks EMS, Wake County EMS, Wake County Fire Services, Wake County Emergency Management, and Wake County Sheriff's Office. The incident is still ongoing. More photos later from Legeros, taken early in the incident. Click to enlarge:


+ 8 - 6 | § ¶
News & Observer Closes Office of Film Criticism
Which is a fancy way of saying that they've fired their last film critic. Craig Lindsay and nineteen other staffers recently received their walking papers, reports this Independent Weekly story. Lindsay was the last daily film critic working in North Carolina. The story is good reading on the state of film and film criticism.
Prior to being a fire blogger, Yours Truly was a movie critic. Started in college at NCSU. Resumed after returning to school in 1992, for additional undergraduate course work. Published in the school paper, The Technician. Even won an award one year, in the category of criticism at the state or maybe national level.
Leaving school, my reviewing continued as postings to the USENET newsgroups rec.arts.movies.reviews. Plus a private mailing list. After a few years, they were posted to a web site, which was later named Movie Hell.
READ MORE
+ 10 - 3 | § ¶
Mystery Perspective
This caught my eye the other week. Towers and cranes. Pretty easy to tell what's shown. But where's the photographer standing? Click to enlarge:


+ 8 - 3 | § ¶
Public Safety RAPS Race, Friday, Apr. 8
The next Raleigh Area Public Safety Racing League (RAPS) endurance kart race is Friday, April 8, 2011. Practice and team qualifying begins at 3:00 p.m. The 90-minute endurance race begins at 6:00 p.m. Entry fees remain just $150 per team, payable the day of the race. The location is Rush Hour Karting at 5335 Raynor Road in Garner. And which is located just down the road from the new Garner Station 4. Double your pleasure with a station visit!
+ 9 - 5 | § ¶
History on Display in Norwood City
Read this FireNews story about the Stanley County fire department's efforts to expand its collection of historical items, and which are displayed at the fire station. Norwood City Fire Department was established in 1947, though many of the display items date to earlier times.



Stanley News and Press photo
+ 11 - 1 | § ¶
Rekindle Society Muster and Parade, Apr. 2, 2011
The Rekindle Society, the Carolinas chapter of SPAAMFAA, announcems their third annual muster and parade in Cheraw, SC, on Saturday, April 2, 2010. The event coincides with the town's 36th Annual Spring Festival
. Antique apparatus will again be displayed, be paraded, and even pumped. The event will also feature a flea market, fire safety displays, and firefighter challenges. Here's the interest card and itinerary

and there's here's the general flyer

.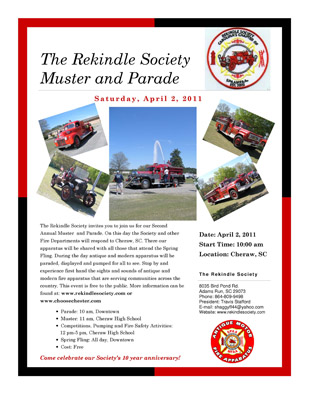 + 6 - 3 | § ¶
Ward LaFrance Command Towers?
Over on the Carolinas Fire Page Yahoo group, we've taken notice of this picture of a Houston Fire Department command tower in action at the Englewood Railroad Yard explosion on September 21, 1974. The photo was taken by Chuck Buschardt and scanned to disk and archived by Ken Paradowski. They were posted to firepics.net and re-posted in the above railroad forums posting in 2008.
The command tower was a product of Ward LaFrance and first introduced at the IAFC convention in Louisville in 1968, notes my Ward LaFrance Fire Trucks 19176-1978 Photo Archive book by John J. Burzichelli and Richard J. Gergel. The elevating platform could be mounted on any custom or commercial chassis, had a height of 22 feet, and a pre-piped master stream with a 1,000 GPM nozzle.
How many departments in North Carolina operated these? The town of Boone had one, as did Idlewild Fire Department in Mecklenburg County. Who else? And who has pictures??



Chuck Buschardt photo
+ 8 - 6 | § ¶
Cary Fire Department Parking Lot
This parking lot is a recent addition to the downtown Cary railroad corridor. It's located opposite the train station on Academy Street, and is being utilized by Cary Fire Department administrative vehicles. They were previously parked in the lot of the train station, which is presently being expanded. The building that is. CFD administration is housed in old Station 1, which is behind the photographer and just across the tracks. (Wasn't there a tunnel proposed at this location in recent years, to take vehicles under the tracks?) That's the Page-Walker Arts & History Center in the background, along with the railroad sign "Cary."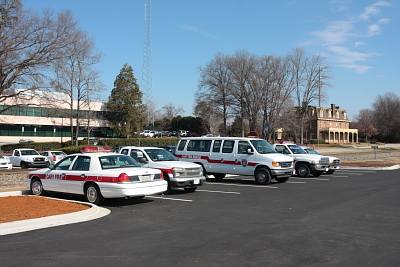 + 9 - 3 | § ¶
Wake County EMS Old-Timer Reunion, March 11 (New Date)
Veteran Wake County EMS member Fred Loy passes along this announcement, a reunion for old-timers and original members of Wake County EMS. Be there or be missed!
March 11, 2011 (New Date)
Barbecue Lodge
4600 Capital Boulevard
2:00 p.m.
+ 10 - 8 | § ¶
Snorkels and Squads and Chicago
My morning browsing noticed this Steve Redick photo in this Statter911 story about a 2-11 fire in Chicago. That's one of Chicago's snorkel squads in action, the second of a two-piece company equipped with a 55-foot articulating platform. They've been running snorkel squads for decades. Here are some new and old apparatus photos, for example, found by Google.
But what's theory or practice behind those short-reach snorkels? Google also finds this Firehouse.com thread and provides some answers. The smaller snorkels are designed to access the rear alleys that are so common in Chicago. Cites a poster, there are lots of wooden porch fires that benefit from an elevated master stream. And their smaller wheelbase and tighter jack spread makes it easier to get close. What other departments use short-reach snorkels?
That thread-- last updated in 2008-- also discusses the future of Chicago's snorkels, as American LaFrance has discontinued the Snorkel line. What's happening there? Seems the booms are no longer being built, notes these October 2010 comments to this ChicagoAreaFire.com posting, about the sale of a reserve snorkel. Interesting reading.
Finally, the photo below is by Steve Redick. He and his father have been photographing fire and fire apparatus for decades around Chicago. He's even authored a couple books, available for sale on Blurb. Check out the one on classic Chicago rigs!



Steve Redick photo from Statter911.com
+ 10 - 7 | § ¶
Citizens Have a Reasonable Right to Photograph Federal Buildings
For those interested in the always-interesting issues surrounding public photography and rights therein, this New York Times blog entry talks today about an October settlement reached between the New York Civil Liberties Union and the Federal Protective Service of the Department of Homeland Security. The federal agency has pledged to inform its officers that people have a general right to take pictures outside their buildings.
Public photography is not a crime, but is has historically raised suspicions and perhaps more so in these terrorism-laden times. (Lots of folks have stories about "official" harassment in this regard. I recall a security guard at a subway stop in New York City telling me that photography of the tunnels was prohibited. That was some years ago.) Anyway, it's interesting reading, with links to other interesting reading. For general information, Google "photography and the law." Plenty that's out there.
+ 9 - 6 | § ¶
Crash Truck Master Stream in Norfolk
From WVEC's coverage of today's warehouse fire at the Norfolk Naval Base. The blaze at the 63,000 square-foot and nearly empty structure near the base airport started about 10:20 a.m. Both base and Norfolk FD crews have been on scene for hours. Here's something you don't see every day, an Oshkosh crash truck utilized as structural master stream!



Brien Aho, MC1 photo
+ 5 - 3 | § ¶
Easy Links To This Blog, Our Photo Site
Real easy to reach this blog, as well as our photo site. Next question, why aren't these the links themselves, instead of redirects? Well, cough cough, someone behind a computer and wearing a Hawaiian shirt just didn't think far enough into the future when he created those sites.
+ 10 - 2 | § ¶
Last Night's Overturned Tanker
Speaking of which, here's a picture from WRAL of the tractor-drawn tanker that overturned last night on westbound I-40 near Wade Avenue. The accident occurred just after 11:00 p.m. The truck was hauling 6,000 gallons of soybean oil. The road was closed for hours. Western Wake and Raleigh fire department units were also on scene for hours. Other coverage: News & Observer, WTVD.



WRAL photo
+ 5 - 6 | § ¶
Here's Another Reason Why People Wreck on I-40 at Wade Avenue
Bad stripes.

+ 6 - 2 | § ¶
Raleigh to Use Web and Smart Phone Technology to Receive Citizen Report Non-Emergency Issues
Interesting press release. Raleigh residents, beginning Jan. 10, will be able to use a web and smart phone application to report potholes, graffiti and other non-emergency issues to the City.
The City Council on Dec. 7, unanimously endorsed a proposal that the City use the social media SeeClixFix (SCF) for non-emergency matters. With SCF's web application and smart phone technology, citizens can report non-emergency problems and request municipal services for such things as sidewalks or stop signs.
When issues are reported via web or by smart phone, City staff is alerted by email so that a response can be accurately and efficiently coordinated with City of Raleigh staff and tracked to ensure satisfactory resolution
Read entire press release. Next question, how long until emergencies can be reported through similar channels? Or is that an if question, rather than a when question?
+ 5 - 6 | § ¶
Firefighter Mert Miller Memorial Service
Shiloh-Columbia Fire Department Firefighter Mert Miller lost his battle in the UNC Chapel Hill Burn Center on Saturday, January 22, 2011. Firefighter Miller was recovering from injuries in an off-duty accident on November 9, 2010. Firefighter Miller served his community as a volunteer fireman for four years. He leaves behind a wife and two sons, ages 10 and 9.
A Memorial Service for Firefighter Miller will be held at 2:00 p.m. on Saturday, January 29, 2011, at the Penderlea School Auditorium, 82 Penderlea School Road, Willard, NC, 28478.
Emergency apparatus that wish to attend are asked to stage at Malpass Corner Elementary School, 4992 Malpass Corner Road, Burgaw NC, 28425. That's the intersection of Highway 421 and Malpass Corner Road. Lining up for the memorial service will start at 12:00 noon and will depart for the service by 1:15 p.m. Please enter the school grounds from the Highway 421 entrance.
Departments planning to attend is asked to contact tbatson@pendercountync.gov with the type of apparatus and number of personnel.
Directions to Malpass Corner School:
I-40 from Raleigh or Wilmington: Exit mile marker 398, turn left, take NC Highway 53 (5.5 miles), left on Malpass Corner Road (4.9 miles). School is on your right.
US Highway 421 from Wilmington: North on US Highway 421 (16 miles north of I-40) and the school is on your right.
US Highway 421 from Harrells: South on US Hwy 421 (18 miles south of Harrells) and the school is on your left.
+ 8 - 5 | § ¶
Blocking Works / Last Night's Apparatus Accident
The accident occurred on eastbound I-440 Interstate 40 (the Beltline) just north of Hammond Road. At approximately 9:30 p.m., Raleigh Engine 1 was struck in the rear by a passenger vehicle, while blocking for Engine 2 at an accident scene. Engine 1's personnel were inside the apparatus at the time of the collision. They were not injured. The driver of the passenger vehicle was transported by reportedly non-life threatening injuries. EMS 8 responded to the secondary accident, along with Engine 3 as a secondary safety engine. Battalion 2 and Battalion 3 were also on scene. Two lanes of the freeway were closed during operations. Engine 1 operates a 2010 Pierce Arrow XT pumper. See more photos from Mike Legeros. Other news coverage: WRAL, WTVD.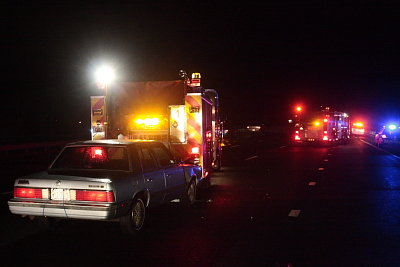 + 5 - 4 | § ¶
Limits Sought on Release of 911 Calls
Another News & Observer story today, this one about efforts in North Carolina to limit the release of 911 recordings. The proposed measures would provide only transcripts or distorted recordings to hide the caller's identity. Our state is only one of two that identify 911 recordings as public record. The other is North Dakota. A handful of states outright prohibit the release of 911 recordings. Your thoughts?
+ 4 - 9 | § ¶
Not Quite Reality
News & Observer story this morning about promotional commercials for Sunday's NHL All-Star Game and one particular image that depicts the RBC Center smack dab in the middle of downtown Raleigh. Guess it could happen in a future decade. Don't arenas require replacement every couple decades, or at least as their owners (or affiliated sports teams) advocate? Might be time to bring one downtown!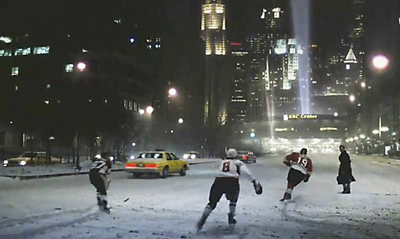 + 4 - 5 | § ¶
How To Be Normal
This public-service announcement is brought to you by something called Brisk and one John Michael "Ozzy" Osbourne. When you wear Hawaiian shirts for a living, my friends, advice on normalcy is welcome from any camp...


+ 6 - 7 | § ¶
Least-Educated User Comment Ever?

If the police officers want to play actor, they should join the local theatre. Going around and playing make-believe does nothing because you already know about it ahead of time. There would be no school shootings if police knew ahead of time exactly when they would happen, so how is this realistic?


That's a reader reacting to today's WRAL story about today's emergency drill at two schools in Cary. The scenario involved several armed gunmen entering the school. The large-scale exercise served as practice for multiple fire, EMS, and law enforcement agencies.
The award-winning comment begs a question. Is it possible that this opinion is shared by many citizens, the ones who pay the salaries of those charged with protecting them? Does the general public truly think that way? And what's needed to counteract such perceptions. Discuss as desired.
+ 6 - 6 | § ¶
Task Force Fleet
For your Monday enjoyment, here's a montage of the rolling stock of North Carolina Urban Search & Rescue (USAR) Task Force 8. These trucks are parked at the Raleigh Fire Department training center. The task force is comprised of personnel from Raleigh, Durham, Cary, and Chapel Hill fire departments. Click once or twice to enlarge:

Pictured top to bottom, left to right:
USAR 1 - Primary USAR equipment.
USAR 2 - Additional SAR equipment, rigging, confined-space equipment, ATV.
USAR 3 - Base of Operations (shelter system).
USAR 5 - Logicistics unit, MRE, drinking water, PPE.
USAR 6 - Communications unit.
USAR 8 - Preloaded shoring materials, ATV.
USAR 801 - Water rescue unit.
Car 72 - Task force leader.
Not pictured:
USAR 4 - Tractor-drawn box truck. Logistics, maintenance, additional rescue equipment. In service March or April.
USAR 802, 803, 804 - Water rescue units assigned to the other member fire departments. Identical to USAR 801. See photos.
SR3 - Commercial bus for transporting personnel. See picture.
+ 8 - 4 | § ¶
Cumberland County Fire Department?
What's the story behind this patch, found for sale on eBay? Did Cumberland County operate a fire department at one time? Was this perhaps a placeholder patch, for county departments that didn't have their own (or couldn't afford their own)?


+ 9 - 8 | § ¶
Fairchild Aircraft Fire Brigade in Burlington
Found this for sale on eBay. Fire brigade badge from the Fairchild Aircraft Company, back when they had a plant in Burlington during World War II. As the excellent Abandoned & Little-Known Airfields web site tells, the story begins with Huffman Field in Burlington, built in 1931 and dedicated in 1933. After the war started, the federal government took over the old Burlington Rayon Plant on North Church Street.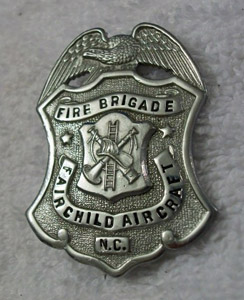 The factory was located directly across from Huffman Airport, and was the perfect location for Fairchild Aircraft Company to begin production of the AT-21 Gunner, a twin-engine training plane. As a result, the airport was upgraded with new hangars and a concrete runway. (The airfield was used as a testing ground.) The first AT-21 was completed in 1943, but production lasted only one year. In 1944, use of the AT-21 ended.
Firestone replaced Fairchild as occupants of the plant. They started making guns. The surrounding area prospered, including barracks-like buildings built to house workers. After the war, Western Electric moved into the structure, which was still owned by the government. Over the next two decades, they manufactured Nike Ajax and Hercules surface-to-air missile system components at the plant.



Scott Murdock photo
The airport operated as a civilian airfield until between 1966 and 1972. Most of the original airport is gone, though a few sections of runway pavement remain. The plant building was still standing in 2006, when the above photo was taken. Don't know the current occupants, if any.
+ 6 - 3 | § ¶
The Other Old Station 4
And here's what the other old Station 4 is looking likes these days. The address is 2913 Wake Forest Road and the station operated from 1963 to 1993. Also housed a Battalion Chief (then called District Chief) and a tanker, for a number of years. Commercial property and presently for lease! You could occupy your very own former Raleigh fire station! Formerly housed a software company, which I believe has been the owner since the station closed. Click to enlarge:


+ 6 - 5 | § ¶
Snow at the Beach
That's the beach at Atlantic Beach with a rare coating of white stuff. They received a whopping seven inches of snow this weekend, reports this WITN story. Havelock and Emerald Isle were also among the seven-inchers. Newport had six, Morehead City had five, and so on. See WITN's home page for more reports. Wonder what the snowfall records are for there? The below photo is from this Carteret County News-Times story.



Dylan Ray/Carteret County News-Times photo
+ 6 - 4 | § ¶
Close View of Raleigh Fire Apparatus Circa 1922
This is a panoramic-style photo cropped from a full-frame view of Raleigh fire apparatus in the 1920s. The location is Station 1 on West Morgan Street. The source is the North Carolina State Archives, call number N.2005.7.14. The cited date is 1920, but closer examination suggests a couple years later. Click once or twice to greatly enlarge:

The three trucks on the right are pumpers and each has a hose reel. In 1920, the city only had two pumpers (with reels) and two chemical hose trucks (without reels) on the roster. The next pumper was added in 1922. Thus the picture probably dates to 1922.
The pumper on the left has thicker and presumably newer wheels. And looks quite a bit like our surviving 1926 American LaFrance. That was a Type 75, one of two delivered that year. The 1922 pumper was also an American LaFrance Type 75, as was a 1925 delivered three years later. Since only one newer-looking pumper is shown, let's date the photo to circa 1922.
READ MORE
+ 5 - 4 | § ¶
Fires Burn Through Red Cross Funds
That's the headline from this WRAL story, about the Red Cross exceeding their budget for family assistance at house fires in December. The Triangle Red Cross responded to 130 (!) single-family homes that month, nearly double the amount from last year. Red Cross provides food, clothing, and emergency shelter to victims of fires. Learn about the Triangle Area Chapter of the American Red Cross. You can also donate money on their web site.


+ 8 - 5 | § ¶
Old Station 4
And here's how old Station 4 looks these days. Engine 4 operated at 505 Jefferson Street from 1926 to 1963. The owners have been doing some work on the property for some months. No other information known. Or, if you prefer in the vernacular of radio traffic, no other information known at this time. Click to enlarge:


+ 6 - 2 | § ¶
Old Station 6
Here's what old Station 6 looks like these days. Engine 6 operated from the left side of this building at 2519 Fairview Road from 1943 to 1948. Don't be confused with the two-story building beside it, which is incorrectly shown as the station location in my first volume of Raleigh & Wake County Firefighting. Easy mistake to make, perhaps. Until an a-ha moment some years later, while comparing a vintage photo showing a single-story building with the incorrectly identified two-story structure. Duh! Click to enlarge:


+ 4 - 7 | § ¶
"Operational Blogs Demand Competency and Awarness of the Subject Matter"
That quote's from Ray McCormack from the Fire Engineering Training Community, cited by Mike Ward in this excellent posting this morning on Firegeezer. The subject is fire service criticism and more specifically online criticism. Discussion boards. Forum comments. Blog postings. Issues include the "broadcast" of unsafe tactics, hence the quote at the top of this post. And the reality that inner-city urban firefighters comprise only a small percentage (15%) of the nation's firefighting community. Which is a factor in the tenor of conversations involving the other 85%. Read, reflect, discuss.


+ 4 - 4 | § ¶
Water Pump? Water Fountain? Looking Closely at Metropolitan Hall
You've probably seen the below picture of Metropolitan Hall from the North Carolina State Archives (N_53_15_7925). Built in 1870, the three-story municipal building (and fire station) was located on the east side of Fayetteville Street between Morgan and Hargett Streets. Click to enlarge:

Upon close examination of that photo, the below object is noticed. Click to slightly enlarge.



North Carolina State Archives photo


Water pump? Water fountain? In the map accompanying my essay on the fire of 1851
, one of the city's few water pumps was located in front of the former City Market at the same location. This object is perhaps a successor of a "city pump." Looks like a water fountain, for humans and horses. Perhaps there's also a spigot not show? Or even an attachment for fire hose, er, suction hose? The picture isn't dated. The fire hydrants, which appeared in 1887, were not installed in front of this building, and thus would not be pictured. Time for more research!
+ 7 - 9 | § ¶
Wilson by Wilson / 1934 Mack Service Truck
Here's another beauty as photographed by Lee Wilson, and surfaced in his ongoing Mack Fire Apparatus photo compilation. Wonder how the truck looks today? Hopefully just a lovely! Couple prior postings of ours: the origin of the term "service ladder truck." Musings on who ran service trucks in our state. And as noted before, if you're a fan of vintage service trucks (and quads), check out Walt McCall's new book on that subject, if you haven't seen it. Can't go wrong with his books.



Lee Wilson photo
+ 7 - 5 | § ¶
Camden Fire Department Rescue 1 Blog
While you read about and react to the news this week of drastic public safety cuts in Camden, NJ, you can tour the city and its fire department through the Rescue 1 Blog. Neat site that combines job reports, operational tips, and explorations of a distressed urban environment. Looks like CFD operates (or operated?) eleven companies in two battalions: six engines, three ladders, one squad, and one rescue. The 10.4 square-mile city looks like an interesting and perhaps dangerous place to tour. Memo to self, take a tenative peek the next time passing through Philly.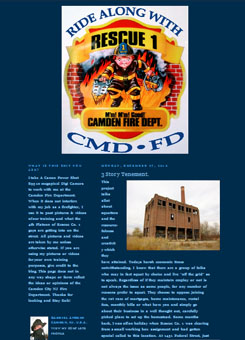 + 4 - 5 | § ¶
Pine Level Junior Firefighter Killed
FireNews reported yesterday that a Pine Level Junior Firefighter was killed Thursday morning in a motor-vehicle accident. Christopher Peedin, 17, died after his 1997 Toyota truck left the roadway in the 8700 block of Hinnart-Edgerton Road. The accident occurred around 6:45 a.m. as Peedin was headed to school. He was a senior at North Johnston High School. This is also the second wreck this week to kill a Johnston County student. Other media coverage includes WRAL and the Smithfield Herald.



Carter Rabil/FireNews photo
+ 4 - 8 | § ¶
Updated - Craven County Firefighter Killed Monday
FireNews reported yesterday that a member of Little Swift Creek Volunteer Fire Department in Craven County was killed in a motor-vehicle accident on Monday night. Firefighter Jeffrey Grega, 23, was headed to a training session at the fire station when his Ford Ranger pick-up truck hit a bridge on Wayerhauser Road and plunged into a creek. The accident occurred about 6:55 p.m. His body was recovered about 11:30 p.m. The Sidney Dive Team from Beaufort County assisted Craven County rescuers with the recovery. The FireNews story draws from the New Bern Sun Journal article, which also posted this photo of Grega's father and brother visiting the scene the morning after. See also the WITN story.


Chuck Beckley/Sun Journal photo

Thursday update. Memorial arrangements, from the North Carolina Fallen Firefighters Foundation web site. Services will be held 11:00 a.m., Saturday, January 22, at West Craven High School Performing Arts Center (2600 Streets Ferry Vanceboro, NC, 28586). Burial with fire department honors will follow at Pine Tree Cemetery in Ernul. The family will receive friends from 7:00-9:00 p.m. on Friday, January 21, at Cotten Funeral Home (2201 Neuse Boulevard, New Bern, NC, 28560). In lieu of flowers, memorials may be made to the Jeffrey Grega Memorial Fund, P. O. Box 13036, New Bern, NC, 28561, or to any RBC Bank. Condolences may be made to the Grega family at http://www.cottenfuneralhome.com/.
+ 5 - 6 | § ¶
Mack Fire Apparatus by Lee Wilson
As mentioned in our prior posting, Lee Wilson has started scanning and posting photos of Mack fire apparatus he has photographed around North Carolina. There are also regional shots from Virginia, Maryland, Georgia, etc. As he notes in notes, most were scanned from film. Several date to the early 1990s. He's also adding information for each truck.
Among the many glorious pieces of rolling stock are Raleigh's well-known former fleet of Mack CF pumpers and lone tower. There are many other beautiful models and colors and types of trucks. There's even a quad in there! (Check out Walt McCall's new book on that subject, if you haven't seen it. Good reading.)
It's a work in progress, says Lee. And if he hasn't photographed your department's Mack, as he notes, give him a shout! See the photos and click Detail view on the page for larger sizes.


Lee Wilson photos
+ 4 - 1 | § ¶
Mug Shots / Meet the Geeks
These three amigos made a rare joint appearance Wednesday on Wesvill Court. If the pose looks familiar, that's 'cause they were photographed at a two-alarm fire five years ago in the same location. Might have been the very same building that burned. Remember that pose they struck?


Far right is Jeff Harkey. He's the editor and founder of FireNews, and also helped create Carolinas Fire Page way back when. He's a lifelong buff and veteran fire photographer, and helped form a Raleigh Fire Department Photo Unit around 1990. You should see his scrapbooks! Jeff's an architect specializing in major event planning and operations as well as web designer by day, and he has a big hand in working with the South Atlantic Fire Rescue Expo each year.
Center is Lee Wilson. This guy's been photographing firefighters and fire apparatus for 21 years now. If you're not from around here, you probably met him many years ago, when he was travelling the state and seemingly trying to photograph every fire engine to be found. He's a photographer for the Raleigh Fire Department, as well as Wake County EMS. As for all those older apparatus pictures, he's presently scanning and identifying a couple hundred Macks that he has photographed. More on that in a moment.
Left is Mike Legeros. Moi. While in college, he got a job at Traffic Patrol Broadcasting. One of his duties was monitoring a scanner. You can guess where that led. Narrowly avoiding a career in radio, he instead joined the Raleigh Fire Department in 1989. Worked a couple years as a city firefighter (Stations 19, 15, 5, 16) and went back to school. Next career was the software industry, first as technical trainer and now as a web guy. Mikey got bitten by the history bug around 2001 and got serious about incident photography around 2005. He's the Raleigh Fire Department's historian as well as one of their photographers. Ditto as a photog for Wake EMS. Ergo the blue helmet. He also has the longest of these three bios. What an ego on that guy!
+ 7 - 3 | § ¶
Wilmington Auxiliary Truck
Add Wilmington to the list of North Carolina city fire departments that operated auxiliary trucks in the Forties and later. The top photo, from a photocopy, appears in Wilmington Fire Department 1897-1985. No other information provided. The middle photo is Raleigh's 1944 Ford "squad truck," which replaced a 1944 Dodge destroyed in an accident the year before. The unit was still in service past 1963.
The bottom photo is Durham's 1941 Ford, later Garner's and still later Harrells' first fire engine in Sampson County. Greensboro also operated an auxiliary truck, reported a 1951 fire protection report. It was an International truck with a 350-gallon front-mount pump. It was also equipped with a 1,250-watt generator and floodlight, a foam generator with 200 pounds of powder, a foam aspirator with five gallons of liquid, and other "minor equipment." Haven't found a picture of that one.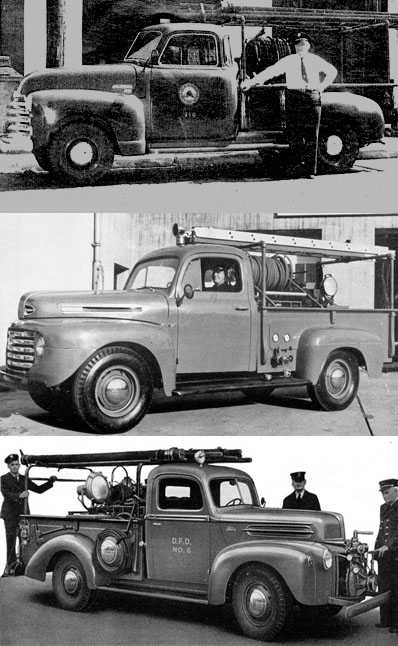 + 5 - 1 | § ¶
Mystery History
What are we looking at here? Little blurry, but that probably won't stop someone from rapidly identifying...


+ 5 - 6 | § ¶
Vintage Roanoke and Battleship Gray
From a reader, here's a historical treat from VAFireNews.com. Apparatus buff and photographer Mike Sander shares his pictures of RFD apparatus from the 1950s through the 1970s. Most of the shots were taken in 1973 and 1974, and include a number in beautiful battleship gray1. One example is below, Engine 18 as a 1946 Seagrave. See more and the entire article.



Mike Sander photo
1Why battleship gray? War-time restrictions on paint, presumably. Chrome was also absent from many pieces of apparatus built during World War II, including the bells. And speaking of battleships, did you know the Blues Brothers recorded a cover of Sink the Bismark for the 1980 movie The Blues Brothers? The song was cut from the final cut. The footage was subsequently lost, but an audio recording remains. Listen on YouTube.
+ 9 - 1 | § ¶
Everyone's a Critic / Row House Fire in DC
Of the handful of fire blogs that I read, Dave Statter's site remains the best destination for watching quarterbacking in action. The readers are quick to discuss, debate, comment, criticize, speculate, cite facts, and dispute facts. Blog readers in that area are a lively and vocal bunch. You'll see the same on, say, the Baltimore City Watch Desk.
The latest lively discussion centers on video of a row house fire that went to two alarms. The comments are part of a posting about a pair of fires. They run the gamut from big water to paramedic engines. Dave's posted links to some great still images, raw video from Vito, and other goodies. And, most importantly, they never attain a critical mass of toxicity. What are your favorite destinations for watching (or participating in) quarterbacking in action?

Elliot Goodman/DCFD.com photo
+ 6 - 6 | § ¶
Today's Two Alarms / Wesvill Court
Two alarms at 2423 Wycliff Road. Engine 14 arriving with heavy smoke showing from a two-story apartment building with 19,636 square-feet, built 1968. Fire in third-floor apartment. Interior attack, with most (all?) of the fire damage contained to that unit. Smoke damage through the rest of the building. Eleven units rendered uninhabitable. Thirty people displaced. Two residents transported, including one with leg injuries, after dropping infant into bushes and jumping from third-floor balcony. Cause determined as accidental, juveniles playing with lighter.
Dispatched 2:34 p.m. Controlled 4:49 p.m. Units on scene included E14, E16, E8, E9, E17, E6, E5, L7, L3, R3, R2, B3, B4, A1, C10, C20, C40, C2, EMS 8, EMS 11, EMS 124, EMS 121, EMS 54, M94, D1, D4, T1. Three veteran fire photographers were also on scene. FireNews Editor Jeff Harkey took a couple shots that he's posted to his Flickr site. Mr. Blogger Mike Legeros has posted his photos. And we await a series of shots from here are Lee Wilson's photos. More on the three amigos a little later.


+ 9 - 2 | § ¶
Raleigh Fire Department Newsletter, Winter 2010
The winter edition of the Raleigh Fire Department Newsletter has been posted to the web site raleighfirenews.org. This issue's contents include: New Mechanics at Services; Two Alarms at Metal Plant; Operations Updates; Fire Academy Graduation; New Employees; Promotions & Appointments; Retirements; Deaths; Busiest Units in 2010; Photo Gallery; Retiree Christmas Party; Historical Society News; Code Save Ceremony; Calendar of Events; Training Updates; 12,000 Surveys and Counting. See the web site for back issues. The Raleigh Fire Department Newsletter is a quarterly publication for personnel, retirees, and citizens. Read the issue
, or click to access:

+ 8 - 3 | § ¶
Live Scanners at RadioReference and Other Stuff
Everyone knows that there are live scanners for listening at RadioReference.com. Right? On the Wake County live scanner site, one of the fire and EMS feeds has been updated. Previously fed from a scanner at Jeff Harkey's house, it's been moved to a new location.
The feed is named Wake County and Cary Fire and EMS and now includes Cary fire dispatch. The full list of what's being monitored is Raleigh/Wake dispatch, Ops, Tac, and Mutual Aid channels, Cary fire dispatch, and Johnston/Harnett County inter-operational talkgroups.
Couple other notes. The Wake County feed site now includes a "ticker" showing incident reports sponsored by Incident Page Network. That's a neat new addition. And the familiar feed archives are still there. However, a subscription is required to the RadioReference site to access. Not expensive. Maybe $30 per year.
+ 5 - 5 | § ¶
Interesting Reading
Two editorials out of Camden County, New Jersey, on the subject of regional police and fire coverage. Here's the proponent. And here's someone with a better idea. Camden County is home to the city of Camden, which has announced some of the most-severe public safety cuts to date. Police to be cut by 50% and fire by 30%. FireFighterCloseCalls has that story, and passed along the editorial links.
New York Times article from Sunday, about the victim's services division of the Pima County, AZ, attorney's office. That's home to the city Tucson, and the site of the January 8 shooting that killed six people and injured over a dozen, including Representative Gabrielle Gifford. Nice profile of the volunteers who respond to police incidents and help victims, witnesses, and family members cope with what has happened.
Firehouse.com article from late last month, about an Oregon firefighter who has invented a "hydrant snorkel." Water pipes that extend hydrant connections upward, and thus negate the need to dig during snow. Additional extensions can be added as snow gets heavier. The things can then be removed in winter weather. Here's the product's web site.
U.S. Fire Administration's provisional firefighter fatality statistics for 2010. Total of 85 duty-deaths last year. Plus 15 more classified as hometown heroes. The latter are fatalities classified under the Hometown Heroes Survivors Benefits Act of 2003, which presumes that a heart attack or stroke is a line-of-duty-death if the firefighter was engaged in non-routine stressful or strenuous physical activity and becomes ill either on duty or within 24 hours after engaging in that activity. Three of last year's fatalities were from North Carolina: Jonathan Lewis (Pineville), Jeremy Bolick and Tommy Wright (Blowing Rock). Thanks to Mrs. Blogger for finding this story.
+ 10 - 5 | § ¶
Fully Involved on Forty
After photographing said super-crane in Morrisville, plus a bit of shopping at Sam's Club, imagine my surprise at seeing an increasingly darkening smoke plume in the direction of Interstate 40 and Interstate 540. That's Durham Engine 13 in the background. They arrived thirty seconds after Mr. Camera did. The entire sequence is forthcoming has been posted. Click to enlarge:


+ 4 - 3 | § ¶
Heavy Rigging in Morrisville
Saw this in Morrisville today. Might be the largest wheeled crane to come through the Triangle, at least as I have observed. Terex-Demag AC700, with 700-ton capacity? Gear heads, please advise further. Imagine if fire apparatus got this large! See more photos on Mr. Blogger's Flickr site.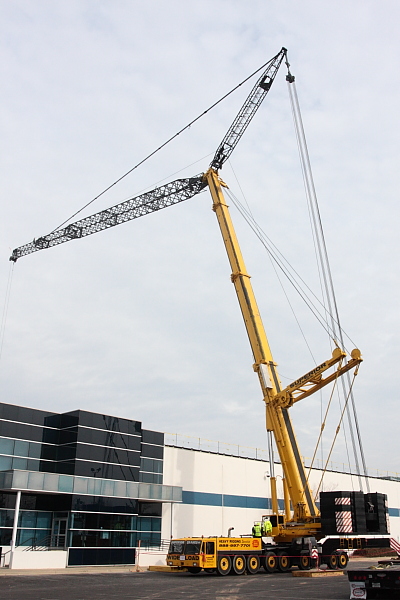 + 5 - 4 | § ¶
This Morning's Fire in Durham
Here's your morning fire photo, single-family dwelling in Durham on Baptist Road. Reported just before 2:00 a.m. Two occupants escaped safely. They credit newly installed smoke detectors for getting them out. Have you checked the batteries in yours lately? This low-resolution image looks like a viewer-submission.



WTVD photo
+ 3 - 4 | § ¶
Wake County School System and Responders to Practice Crisis Response
Press release. The Wake County Public School System, along with fifteen other law enforcement and emergency response agencies and organizations, will be conducting a major crisis drill on January 24. The drill will test the agencies' combined planning and reaction capacities in the event of a serious incident -- in this case, a simulated attack on a combined elementary and middle school campus. By conducting an exercise dramatizing a truly worst-case scenario, the agencies hope to better prepare for a range of emergencies. The event is scheduled for Monday, January 24, a teacher workday, in Raleigh at Dillard Drive Elementary School and Dillard Drive Middle School. WCPSS is communicating with area residents to prepare them for potential disruptions. The participating fire and EMS agencies are Cary EMS, Cary FD, Raleigh FD, Swift Creek RFD, Wake County EMS, and Western Wake FD. Read entire press release.
+ 8 - 4 | § ¶
Raleigh Fire Hydrants Again
First, see our prior posting on this subject. How many different fire hydrants can be found in Raleigh? That was our original question. Readers helped identify models and a couple dropped private notes about others. We even blogged about map showing all city hydrants in 1903, when the water system was 15 years old.
Upon further explorations, here's a second-attempt overview. Working from FireHydrant.org as a reference source--- as well as what's stamped on the damned things-- we've found American Darling, American Foundry, Clow, Kennedy, Mueller, Waterous, and Wood around town. See below. What's wrong, what's missing? Click once or twice to enlarge:


+ 5 - 5 | § ¶
Mystery Hydrant
Seen somewhere in Raleigh. Might be private service and not connected directly to city water. American Foundry with 1973 date.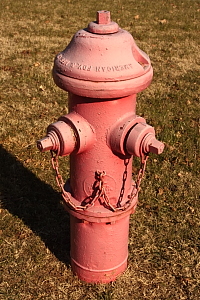 + 11 - 11 | § ¶
Concord's Gamewell Diaphone Fire Horn
Here's an earlier story from firehouse.com about efforts by the Concord Fire Department to restore their decades-old Gamewell Diaphone fire horn. The 80-year-old apparatus was originally used to signal the locations of fire alarms. The number of blasts and their tone indicated the incident type and location. It could be heard a couple miles away, and stopped working two decades ago. The horn was also used during World War II to signal a warning of air raids. (There were no such raids in North Carolina, of course. But many cities and towns conducted tests and even full-scale blackout drills. See this picture of a blackout drill advertisement from Raleigh.)
How did the horn operate and what equipment was connected to same? We can perhaps infer a little bit. Being of Gamewell brand, it was probably connected to a Gamewell fire alarm system. Sanborn Fire Insurance Maps through 19361 do not indicate the presence of alarm boxes, so a couple things might have been happening. Boxes might have been installed in more recent decades. Or the fire alarm system used "virtual boxes."2
The latter involves designating a number of intersections and locations with numbers. When someone reports a fire by telephone (or even in person), the appropriate number of blasts are sounded. Different tones may have also been used, perhaps to indicate, say, fire versus wreck. (Here's a picture of Wake Forest's old alarm transmitter and their corresponding box locations. They also had another number used to signal "outside of town" responses. Concord may have used something similar, with metal disks clicking out the corresponding "box" number.)
There's an entire web site on the subject, www.gamewelldiaphone.com. There's historical information, technical information, pictures, movies, and even ringtones! And you thought Mr. Blogger was a geek for this stuff!


www.gamewelldiaphone.com photo
1See Sanborn Maps for Concord through 1921 at this site. They're listed under Cabarrus County. Prior to the horn, an electric-activated bell in the courthouse tower was utilized.
2Concord's first fire company was organized in 1887. Fire protection was established as a function of the town's government in 1900, creating the first version of a unified Concord Fire Department. A combination of paid and volunteer personnel was utilized through at least the 1940s.
+ 5 - 2 | § ¶
Fire Commission Meeting Agenda & Documents, Jan. 20
Here's the agenda and related documents for this week's Wake County Fire Commission Meeting on Thursday, January 20, 2010, at 7:00 p.m., at Wake County EMS Training Facility, at the lower level of the Commons Building, 4011 Carya Drive.
Agenda
Call meeting to order

Invocation
Roll of Members Present
Approval of Agenda

Minutes

Adoption of Minutes for November 18th, 2010, Regular Meeting

Regular Agenda

Fire Commission Chair Election
Fire Commission Vice Chair Election
Facility Committee
Town of Zebulon Fire Department Satellite Fire Station
Apparatus Committee
Equipment Committee

Wendell Fire Department Proposal

Information Agenda

Fire Tax Financial Report
Budget Update
Pager Replacement Update
Chair Report
Fire/Rescue Services Director Report

Other Business
Public Comments

30 minutes maximum time allotted, Maximum 3 minutes per person

Adjournment - Next Meeting March 17th, 2011.
READ MORE
+ 5 - 6 | § ¶
FireNews Profile of Chapel Hill's New Rescue Pumper
Another apparatus story, this time from FireNews. They've got the skinny on Chapel Hill's new Engine 34, a 2003 HME/4-Guys rescue pumper purchased from a department in northern Virginia. The truck includes some additional features such an SCBA filling station, hydraulic rescue tool reels, and a heavy-duty winch. The rig arrived white with a red stripe. To save money, they've only repainted the red part. Read the FireNews story. The prior Engine 34 was a 2003 KME. See pictures of the entire fleet on their web site. Some guy named Lee Wilson took the photos.



Chapel Hill Fire Department/ FireNews photo
+ 9 - 1 | § ¶
News & Observer Profile of EVAC 1
Today's News & Observer has a profile of EVAC 1, the ambulance bus operated by Wake County EMS. You saw the thing in action in Cary last month, when three school activity buses collided and a couple dozen children were injured. It also responded in November as pictured below at an accident involving a city bus that made a hard stop. That was Peace Street and looks like it occurred right in front of Broughton High School.



Shawn Rocco / News & Observer photo


The truck was delivered in November 2009. The purchase was funded by the Department of Homeland Security, through a federal grant sought by the state to buy several ambulance buses. Mecklenburg, New Hanover, Brunswick, and Guilford counties also have 'em. Buncombe and Pitt counties are awaiting them. Read the article, and which already includes a few lively comments.
Plus fun facts!
Built by Thomas Bus Company in High Point
Outfitted by Sartin Services in Archdale
Cost $299,557
Length 37 feet
Weight 35,000 pounds or abouts
Capacity of 22 patients upright or 16 lying down with 14 in wheechairs
Mileage 10 MPG estimated
Speed 65 MPH maximum.
+ 4 - 4 | § ¶
Fayetteville's Water Emergency
The rupture of a high-pressure water line at a water treatment facility in Fayetteville early yesterday evening drop pressure for three-quarters of the city. The problem was isolated about 9:30 p.m., three hours later, with water pressure returning to normal after a few more hours. This Fayetteville Observer article has details on the impact on fire protection.
The Fayetteville Fire Department positioned their reserve engines in affected areas, including stations on Stacey Weaver Drive, Santa Fe Drive, Bailey Lake Road, Stamper Road and Langdon Street. They also upgraded their response criteria, to add more units to reported fires. County departments were notified, and mutual aid was ready as well.
FFD helped supply Cape Fear Valley Medical Center with water, at least 300 gallons as donated by Wal-Mart. The hospital also has a three-day stockpile for just such emergencies. The hospital also placed staff members on fire watch on each floor, since their fire suppression system was also impacted. Read the entire article.
+ 5 - 2 | § ¶
Textures
Those are the Raleigh Apartments on West Peace Street. Scene of laundry room fire late yesterday afternoon. Beautiful buildings, built 1938 say tax records. Don't know if that's the year for the entire complex or not.


+ 5 - 4 | § ¶
FireNews Finds Another Tiller (or Two)
Three tillers in our state, right? Raleigh, High Point, and Cornelius-Lemley in Mecklenburg County. Pierce, Pierce, Seagrave. Hold onto your leather helmets as FireNews Editor Jeff Harkey has found another. And learned of one other. Read his blog posting to learn more.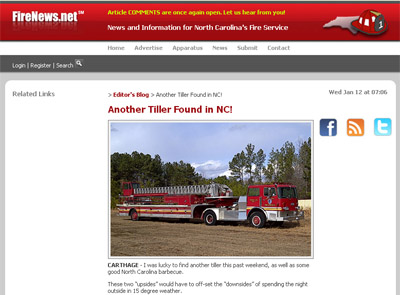 + 3 - 2 | § ¶
Three Alarms in Charlotte in Two Days
Three-story apartment building on Queens Road on Tuesday night. IPN notes from the RR live audio site for Mecklenburg County: 20:14 hours. Second alarm transmitted for heavy fire on floors two and three. Battalion Chief 1 in command. 20:23 hours. Third alarm transmitted. Two lines stretched and operating. One deck gun.
News links:
Two-story condominium building on Winery Lane on Monday afternoon. IPN notes from above site: 17:16 hours. Heavy fire and smoke showing. Ladder setting up for defensive operations. 17:37 hours. Several lines stretched and one ladder in operation. Car 5 incident command.
News links:
+ 7 - 3 | § ¶
How to Read Back Issues of the News & Observer
Question from a reader, how do you access the archives of old News & Observer issues? Do you visit the newspaper? Does a web site exist for same? The answer is neither. Instead, back issues are available on microfilm. Local locations with copies of old papers-- notably also the Raleigh Times, which was the city's other daily paper for decades-- include the state library on Jones Street, the library at State College (sue me for using their historical name), and a couple branches of the Wake County Public Library System.
At the Cameron Village branch, they have a single microfilm reader and a century or more's worth of papers on film. Better bet is Olivia Raney Local History Library, off Poole Road at the Beltline. They have a research room with six or eight film readers. And a staff available to instruct and assist on the process. Bring a memory stick, as the film readers at Olivia Raney are connected to computers. You can produce very good quality scans of what you're viewing. Or you can print and pay for printed copies there.
Reading old newspapers is a blast, let me add. And the learning curve to using microfilm is hardly steep. Next question, are our local papers digitized anywhere? Don't believe so. Google News Archives has made quite a few newspapers available (and search-able) nationally, but I have not yet noticed News & Observer or Raleigh Times issues in there. You can still find local stories, however. They were just reported by other papers.
For a wee introduction to microfilm, see these slides of mine from a 2006 presentation
on researching fire department histories. Here's a prior blog posting on the work flow that I have utilized at Olivia Raney. And these four electronic books of mine demonstrate the quality of said newspaper scans. More on the last item a bit later. Might have bound copies of those four e-books available in the future. Contain your enthusiasm, please.
+ 3 - 2 | § ¶
What The Heck Are Sanborn Maps?
A reader asks, who or what was Sanborn and what was their mission that resulted in such amazingly detailed maps? They were map-makers who charted urban areas of the United States for fire insurance purposes. Some 12,000 cities and towns were mapped between 1867 and 1970.
The map-makers noted building construction, water supplies, fire equipment, and even exposures. Among many other things. And the maps were big. We're talking bound volumes, with each sheet measuring 21 by 25 inches. And the maps were in color.
This Wikipedia entry tells more. Or you can view digital versions of many. We have also blogged often about them. Do a blog search on Sanborn, in the search box on the right side of this page.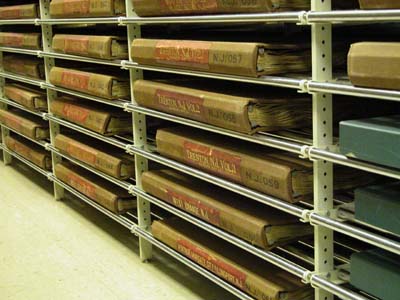 + 10 - 6 | § ¶
Raleigh Fire Hydrant Map, 1903
Here's a look at the city's hydrant system a century ago. By 1903, the water system was 15 years old. The number of public hydrants was at least 120. Also noted on the map are fire alarm boxes, which numbered 32. Nearly all are shown on this Sanborn Fire Insurance index map.
By this era, hydrant pressure supplied all hand lines. Three of the four fire companies had hose wagons, and the old 1870 steam engine was out of service. (It was replaced two years later, and only called for large fires or to serve outside the corporate limits.) Read more history. Or click once or twice to greatly enlarge:


+ 5 - 2 | § ¶
Fire Commission Meeting Notice, January 20
The next meeting of the Wake County Fire Commission is next Thursday, January 20. Agenda and handouts forthcoming as available. See you there:
Thursday, January 20, 2011
7:00 p.m.
Wake County EMS Training Facility
Commons Building, Lower Level, 4011 Carya Drive.
+ 5 - 2 | § ¶
Orange Smoke?
You probably saw this footage from Philly on the national news yesterday. Five alarms at a 90-unit condominium building. What's the deal with the orange smoke? Trick of the late-day light? (It's called the golden hour for a reason.) Particular type of burning materials? Below photo from Firegeezer posting.



NBC photo
+ 4 - 5 | § ¶
Charlotte MEDIC Readies For Weather
Here's a short article from the Charlotte Observer on the county's emergency medical service's preparations for icy roads. Yesterday, MEDIC had 47 ambulances in service, versus the normal 40. They also added three more dispatchers to their usual staff of eight. Yesterday's call volumes, however, were only 10 percent above average. The weather also changed their policy on patient-chosen destination. Units instead transported patients to the closest facility. What weather changes changes has your EMS/fire/law/dispatching agency implemented yesterday and today?
+ 8 - 4 | § ¶
This Morning's Major House Fire / Carriage Park Court
Five fire departments assisting Fuquay-Varina and Holly Springs early this morning at 5705 Carriage Park Court, off Sunset Lake Road. With multiple calls reported and icy road conditions for responders, Holly Springs Car 1 was first on scene. Heavy fire showing throughout the two-story, wood-frame structure with 3,217 square-feet. Built 2000.
Engine 2 first engine on scene. Engine 1 laid supply line back out to roadway. Defensive operations with three-inch lines. Drop tank deployed and water shuttle started. Water point at Bass Lake and Sunset Lake roads, one-half mile north. Special call for additional tankers three times. Ten tankers reportedly operated. Road conditions impacted water shuttle. DOT called for sand/salt.
HSFD Car 1, then FVFD Car 1 in command. Dispatched about 3:15 a.m. Controlled in about 90 minutes, reports the News & Observer. Occupants out safely. Departments on scene: Fuquay-Varina FD, Holly Springs FD, Apex FD, Fairview FD, Swift Creek FD, Garner FD, Northwest Harnett FD. Medical included EMS 17, EMS 14, EMS 7, M91, D2, T1. Wonder what the move-ups were? Thanks to Lee Wilson for monitoring and providing play-by-play.



WRAL photo
+ 5 - 4 | § ¶
Fire Protection at State College, 1914
Speaking of history and hydrants, here's a look at the fire suppression systems at what was called North Carolina College of Agricultural and Mechanical Arts back in the day. They had their own water system and elevated tank, as well as hydrants and hose. (The college was outside the city limits.) Below is an annotated Sanborn Map showing same. See more of those maps (and in color!). Or click to enlarge:


+ 7 - 2 | § ¶
Raleigh Fire Hydrants
How many different fire hydrants can be found in Raleigh? Here's an exploration on the south side, as photographed on Sunday. Any hydrant experts out there, who can identify some or all? (See FireHydrant.org for reference material.) The oldest, shown on the lower-right, is a two-nipple hydrant that dates to 1939. We'll post these to the photo site a bit later. Maybe we'll get some identification on them. Click to enlarge:


+ 5 - 3 | § ¶
Blog and Photo Site Stats and Such
Speaking of recaps, here's our look back at last year...
1043 entries
3076 comments
188,339 user visits
59,190 unique visitors
That's data from Google Analytics. The most commented postings were:
The most viewed postings were:
Nope, no millions of hits here.
READ MORE
+ 8 - 4 | § ¶
Saturday Concert Postscript From Wake & District Pipes & Drums
Wake & District Public Safety Pipes & Drums has posted a postscript to their concert Saturday night at the Venue Formerly Known As Memorial Auditorium. They've thanked a number of people and groups, as well as posted links to photos from the show. Three sets of pictures are available so far:
There's also a Year in a Review on the site's news site by founding member Lloyd Johnson that 's compelling reading, and provides a peek into their world.


+ 6 - 1 | § ¶
Who Publishes Newsletters?
Open question for Sunday conversation. What newsletters are available around the state, both organizations and agencies? Couple come to mind:
We'll revise this posting as input is received.
+ 4 - 4 | § ¶
North Carolina State Firemen's Association Group Photo, 1929
Here's another neat treat from the North Carolina State Archives (N_2000_12_6-9), a panoramic photo from the North Carolina State Firemen's Association convention in Hendersonville in July 1929. It's a stitched image from four scans of four photos of the original oversized image. That was the 42nd annual convention and one of only a couple held over five days.
The tournament events that year included (with winners noted) a hand reel contest (Kannapolis and East Spencer tied), a grab race (East Spencer), motor contest for flowing water (Sanford), and a motor contest for flowing chemicals (Lincolnton).
Read about tournament history as well as convention history. That would make a neat project and accompanying book. Finding group photos from as many early years as possible, plus tournament and other pictures. Click once or twice to enlarge:



North Carolina State Archives photo
+ 8 - 2 | § ¶
The Big Stop
WTVD has aerial stills and raw footage of this afternoon's vehicle chase that ended on Interstate 540 at Six Forks Road. Among the outcomes was the suspect vehicle sideswiping another at the Interstate 40 exchange. Morrisville FD responded to that one. One person injured.



WTVD image
+ 5 - 2 | § ¶
Going Postal in Newport
Dave Statter has the story of a postal delivery vehicle on Christmas Eve and the large-diameter hose it crossed not once, not twice, but four times at a fire in Carteret County.



Newport FD/Statter 911 photo
+ 5 - 2 | § ¶
Chapel Hill's First Fire Station
Here's a picture from the North Carolina State Archives (N_2002_3_10) of Chapel Hill's first fire station and pumping engine on Main Street, later named Franklin Street. The engine was purchased in 1921, so the picture probably dates around then. It's a halftone image, thus the dotted look. Read more CHFD history. Click to enlarge:



Courtesy North Carolina State Archives
+ 3 - 6 | § ¶
This Morning's Major Marina Fire in Washington
Some 30 boats were damaged in a major fire at McCotters Marina in Washington this morning. The fire was reported about midnight with Bunyan Fire Department dispatched. Some of the boats were occupied, and residents literally jumped for their lives. Two people were transported, reports this WITN story. One for hypothermia, after jumping into the water. Another for burns to face and hands. Some 80 boats were docked at the marina, and several were occupied. Fuel from some dozen boats has brought a Cherry Point FD team to the scene. That's about a 60 mile response, says Google Maps.



WITN Photos

FireNews Incident Reports has more details. As units were rolling, communications advised an explosion had occurred with one dock fully involved and people trapped on other boats. Bunyan Engine 10 arrived and found heavy fire conditions. Command requested two more fire companies, two EMS companies, and two water rescue companies. Departments on scene included Bunyan FD, Chocowinity FD, Washington FD, Sidney Dive Team, and Broad Creek EMS. Read the incident report for more details.
+ 6 - 7 | § ¶
Raleigh Fire Department Historical Drawings
For your hysterical historical enjoyment, here are some fire department drawings done by Yours Truly a few years ago. They were drawn with either Microsoft Paint or Macromedia Fireworks. The floor plan for Old Station 2 is based on the blueprints to Memorial Auditorium, found while exploring old records at the City Clerk's office one year. Old Station 4 is based on the building diagram in tax records, if memory serves. The other two floor plans are based on oral histories. The building facades are based on various photos and might be to scale. Or at least reasonable proportions. The drawings are available on their respectively linked web pages.

Floor plans of Old Station 1 (South Salisbury Street), Old Station 2, Old Station 3, Old Station 4:


Facades of Old Station 1 (West Morgan Street) and Old Station 3:

READ MORE
+ 7 - 1 | § ¶
This Morning's Two Alarms / Portree Place
Two alarms at 5420 Portree Place. Engine 8 arriving at a two-story, wood-frame apartment building with 12 units and 9,990 square-feet. Built 1969. Engine 8 found a fire in Unit #12, interior attack. Working fire, then upgraded to major working fire. Dispatched 1:58 a.m. Controlled 2:44 p.m. First alarm: E8, E14, E5?, L7, R3, B3. Working fire: E20, A1, C10, C20, D5, M91. Second alarm: E1, E16, E13, L4, R2, B4. Special called: E9. Medical: EMS 4, EMS 8, EMS 19, EMS 53, D5, E1, M92, T1. Who's missing? Move-ups E4 to Station 8, L8 to Station 1, E21 to Station 1 (canceled en route). Approximately 15 people displaced. Three units rendered uninhabitable. One civilian transported for smoke inhalation. Caused determined as incendiary. WRAL reporting police believe related to earlier domestic dispute. Dark 'n' rainy photos forthcoming from Legeros.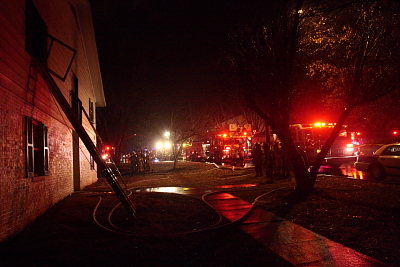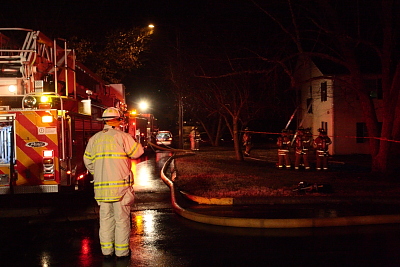 + 6 - 2 | § ¶
Last Night's Fire on Martin Street
WRAL has posted a few photos from last night's fire at the old Martin Street Groceries, which was reported aflame at 1016 E. Martin Street at 2:30 a.m. Controlled at 4:30 a.m. Engine 3 arrived with fire showing from the roof of the one-story, former commercial structure. One firefighter sustained a small burn to the face due to burning embers. Cause under investigation.



WRAL photo
+ 5 - 4 | § ¶
When is Funny No Longer Funny?
Two stories. New York Times article about the Navy officer relieved of his duties, for raunchy videos show to crews in 2006 and 2007. Statter911 posting of a YouTube video of a firehouse prank, involving painful physical contact with neither regions. Discussion question for the day. When is funny no longer funny? And, in this age of social media, what should be the statute of limitations on such behaviors? Think about the latter when engaged in your own attempts at humor. Will it impact your career if evidence surfaces one, two, or five years later?
+ 5 - 4 | § ¶
New Web Site For North Carolina Fallen Firefighters Foundation
Also a second new site listing the honored. Visit www.ncfff.org and www.ncfff.org/honored.


+ 7 - 2 | § ¶
Public Workers, Public Salaries, Public Reactions
Here's another interesting article, this time from the New York Times. Public outrage as public employee salaries and benefits stay large as budgets get small. The story's not necessarily targeted at public safety employees. And it talks much about unions and their impact in the issue. We reside in a non-union state, so it's a bit of apples to oranges. But it's an interesting issue for discussion. How do you keep the citizens supportive of salaries and benefits (as well as other budget expenses), as revenues drop or stay dropped in these turbulent economic times? Discuss as desired.
+ 4 - 6 | § ¶
Patient Transport by Fire Engine and Liabilities Therein
Interesting issue discussed yesterday on FireGeezer by blogger Mike Ward. What are the implications when an engine company transports a patient instead of waiting for an ambulance. He opens with a thought exercise. Engine arrives at infant cardiac arrest. Paramedic ambulance is 20 minutes out. Engine can get to hospital in eight minutes. They proceed. That the best choice? What are the implications in general for such actions? Read his thoughts, and discuss therein.
+ 6 - 4 | § ¶
Garner Men Honored as Firefighters of the Year
This Garner Citizen story reports that Garner Fire Department members Jimmy Franks and Allen Dudley were awarded Firefighter of the Year at the department's annual ladies banquet in early December. Franks has a been a volunteer firefighter for over 30 years. Dudley is a District Chief who has been a member of the department for 25 years. These are the first awards in 15 years. The awards were restarted this fall by Fire Chief Matt Poole. Read the story.



Garner Citizen photos
+ 6 - 3 | § ¶
North Carolina State Firemen's Association Scholarships
Speaking of financial awards, the North Carolina State Firemen's Association 2011 scholarship program was recently announced. To eligible, your fire department must be a current member of the association. The award and grant amounts range from $6,000 to $500. There both regional and statewide awards. See this web page on the NCSFA site for more information.
+ 5 - 1 | § ¶
Wake County Firefighter's Association Scholarships
Applications for the Wake County Firefighter's Association scholarships are now being accepted. The association will award $500 to a firefighter and $500 to a firefighter's child, to be used towards a course of study at a community college, college, or university. The deadline for application is May 10, 2011. Scholarship winners will be announced at the association meeting on Tuesday, August 9, 2011. See www.wakefirefighters.org for more information, including application forms.
+ 6 - 6 | § ¶
New Hanover County Fire Apparatus Chart, 1971
Here's another historical treat. Two-page chart of fire apparatus in New Hanover County. From a January 1971 report by the Wilmington-New Hanover Charter Commission. Technical Report #16, Fire Protection. Absent are Wilmington city units, which consisted of seven engine companies and one ladder company, plus unstaffed units including one fire boat and one rescue unit. The report notes that the area's two Air Force installations also maintained fire departments, including a crash truck that served the 48th Interceptor Squadron at the airport. Click to read the PDF document
:


+ 7 - 1 | § ¶
Wilmington Phone Book Listings, 1950-1980
Took a trip to Wilmington last week. Local history library visit. Copied quite a few things, including these phone book listings. Four decades of fire departments in the Wilmington area. A number of them no longer exist. The New Hanover County Fire Department in the 1950 listing was the first version of a county-run (or at least county-sponsored) fire department. It didn't last past the decade. Other former fire departments in the listings are Scotts Hill FD (Pender), Seagate FD, South Wilmington FD, and Winter Park FD. Read more about former departments. Click once or twice to enlarge:


+ 9 - 5 | § ¶
Wilmington Crash Trucks
The public safety station at Wilmington International Airport is equipped with these two Oshkosh airport crash trucks. The station is staffed with one firefighter and augmented with public safety officers on policy duty. The top truck is their active rig; the bottom one is the reserve unit. They're getting a Rosenbauer crash truck, which is a rare breed for these parts. Myrtle Beach has one. Next question, just how many airport fire stations are there in North Carolina? Turns out we already blogged about that. Maybe a more-challenging question is asking how many airports have closed in our state?


+ 4 - 4 | § ¶
Calpyso Fire Department
Here's a neat former fire station building in Duplin County. The fire department in the town of Calypso occupied this building on Center Street until 1979, whereupon it relocated next door to 109 S. East Center Street. That facility is currently being renovated. The original fire station building was built in 1913. Don't know when the fire department was formed. More pictures forthcoming on the photo site.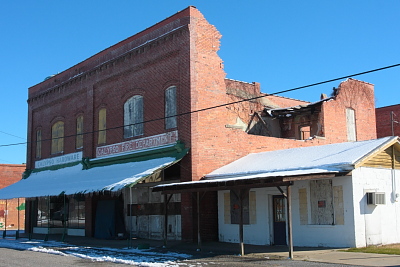 + 9 - 5 | § ¶
Matchbox International Brush Truck
Here's another new casting that's appearing on local store shelves. Costs about a buck. See, this is big stuff. For many years, there's been bupkiss in the way of realistic, mass-market miniature fire apparatus models. This one's tampos are a bit crooked, but otherwise looks good.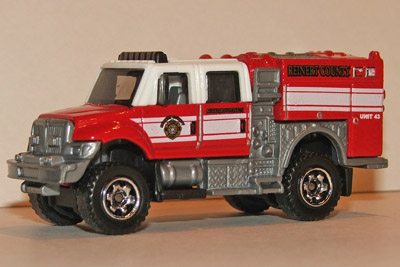 + 8 - 3 | § ¶
This Morning's Fire in Durham
Footage from WTVD of the commercial structure fire on Angier Avenue near Driver Street this morning. Bars and locks prevented immediate entry. Looks like she was rolling by the time they gained access.


+ 8 - 1 | § ¶
Vintage Fire Prevention Images
For your New Year's Day after enjoyment, here are some vintage images of Raleigh Fire Department fire prevention activities. First is a series showing fire extinguisher training. Looks like the 1970s. The location for the first few is the now-named Keeter Training Center. The smokehouse can be seen in a couple images. The rest are at a junkyard, perhaps K & L Scrapyard? That is, presuming the images were shot in Raleigh.
Second is a series showing fire education for children at what looks like North Hills Mall. The most-recognizable of the pictured firefighters is future Fire Chief Jonny Sandy. Love those curls, We'll see if we can get everyone and everything else identified. View the rest of the photos on the Raleigh Fire Department Historical Society web site.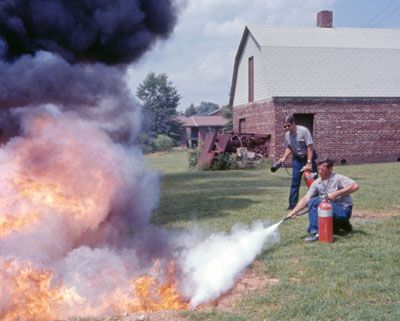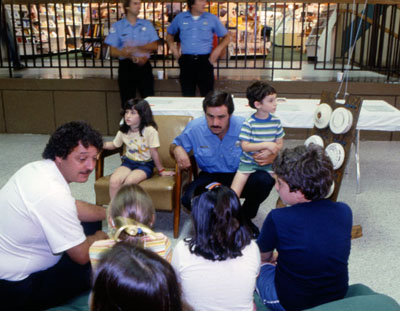 + 8 - 2 | § ¶
Big Gray
How's this for a monster rig? Pierce Velocity heavy rescue for the Emergency Services Team of the Northern Illinois Police Alarm System, a mutual aid organization comprised of suburban police departments in the Chicago metropolitan area. See specs and larger photos. And here's a shot of the thing in a Chicago airport fire station. Google finds a few other NIPAS vehicles, like this special operations truck and this rescue vehicle. Thanks to Jeff Harkey for passing along this one. Makes you think of the Navy rigs of long ago...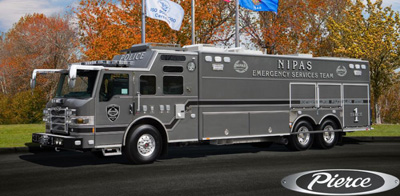 + 8 - 4 | § ¶
Updated: Bay Leaf Firefighter Fred Stephenson Passes Away
From the Bay Leaf Fire Department:
It is with deep regret that we announce the passing of Firefighter Fred "Pogo" Stephenson on Thursday December 30, 2010. Fred had a long career in the fire service and was an active member of the Bay Leaf Volunteer Fire Department in Raleigh, North Carolina.

Fred began his career with the Cary Rural Fire Department (Yrac) in 1963 where he worked his way up to the position of Fire Chief. He later joined Six Forks Road Volunteer Fire Department in 1968 where he held the positions of Firefighter, Captain and Assistant Chief.

Mr. Stephenson continued his fire department career as a full-time Captain with the Bay Leaf Volunteer Fire Department when the Six Forks Fire Department and Bay Leaf Fire Department merged in July 2002. He retired from full-time service in January 2004 but continued working part-time with the department as a driver until March 2010.

Fred was the senior of the only three generation family of active firefighters within the Bay Leaf Fire Department. He continued his service to his community as a volunteer firefighter until his passing.

Funeral arrangements are pending.
Saturday update:
Arrangements for Fred Stephenson:

Visitation
Sunday, January 2, 2011 from 7 p.m. to 9 p.m.
Bryan-Lee Funeral Home
831 Wake Forest Road
Raleigh, NC 27604

Funeral Liturgy
Monday, January 3, 2011 at 11 a.m.
Hayes Barton United Methodist Church
2209 Fairview Road
Raleigh, NC 27608

Graveside service to follow at the Oakwood Cemetery in Raleigh.